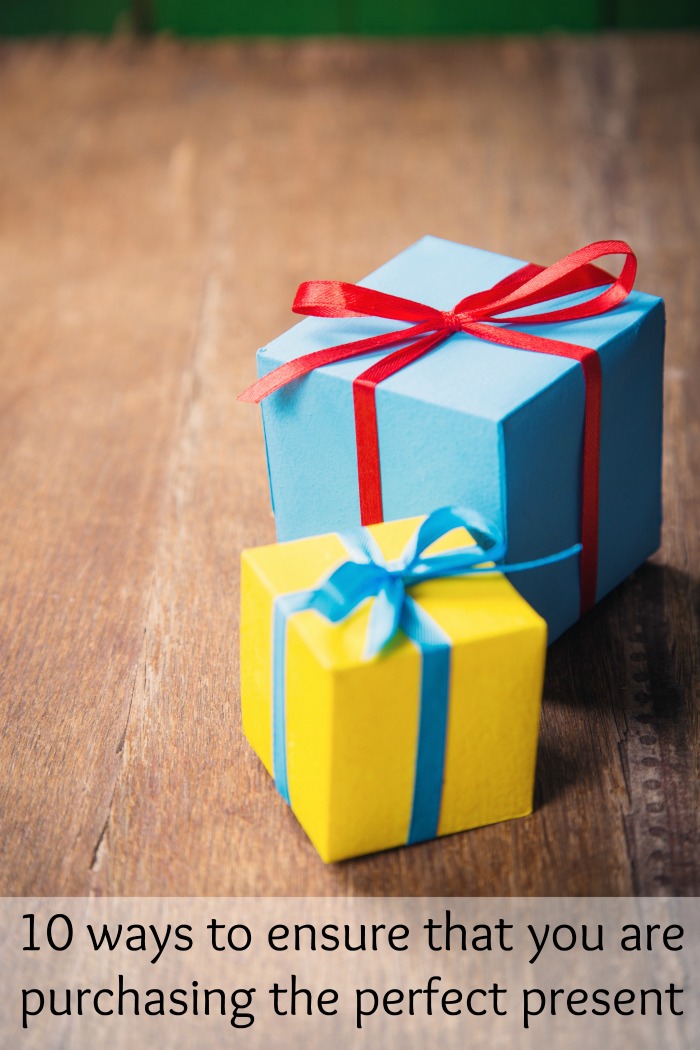 If you are someone who takes great pride in selecting and giving the perfect gift, you will be aghast at the thought of getting this wrong. However, you will know that some people are much easier to buy gifts for than others. You may have family members or friends that you just love to shop for. You may even have to hold yourself back when splashing out on their ideal presents. On the other hand, there may be others who just leave your mind devoid of any inspiration. These people will often end up with the most basic of gifts, and that can leave a thoughtful person like yourself very unsatisfied. Don't worry, there is a solution! Begin with identifying just one thing that your awkward gift recipient loves. It may be something that you know absolutely nothing about. This is not a problem, as in all areas there is the potential for a fantastic gift. To demonstrate this, below are ten ways to ensure that you are purchasing the perfect present.
Fashion lover
If you are buying a gift for someone who loves fashion, you may be intimidated by the thought of choosing the perfect clothes for them. This may mean that you always end up presenting them with a rather impersonal gift voucher. One solution is to look at the brands that your friend or family member wears. Try to make a note of them so that you know where you need to look around. If the pressure is just too much, why not consider buying a book on fashion or a subscription to a fashion magazine? Vintage shops are also a great place to find items that are completely unique. This will be sure to impress your fashion savvy loved one, as they may already have access to the clothes in regular stores but might not have thought to explore the world of second hand. If you are really dedicated to your search, you might even find some designer labels!
Food lover
When buying for a food lover, there can be an overwhelming amount of options to choose from. It can help to narrow down your choices so that you are left with the best gifts available for a foodie. One way to do this is to think about just one specific culinary area that the recipient of your gift is interested. The more niche it is the better. By purchasing a gift that is really specific, you will show that a lot of time and effort has gone into your present. This will set you apart from the people who just assumed a food lover would just want anything remotely related to the world of food.
Animal lover
If you are shopping for an animal lover, you may feel as though their expertise makes this task rather difficult. It can be hard to know exactly what to buy for someone who already seems to have everything in a specific area. Think outside the box! Why not purchase an animal related activity rather than a physical gift? This way you are providing your loved one with a treasured memory. You could also consider adopting an animal on their behalf. Many organizations that allow you to do so will also provide information packs about the animal, regular updates, and in some cases, they will even give you a cuddly toy!
Film lover
A great way to impress a film lover is by being up to date with the latest releases. Try to think of films released in 2017 that they haven't seen yet. It doesn't necessarily have to be a film on their wish list. Instead, pay attention to the reviews and try to find a movie that is a safe bet. You could even get a range of films, including a wild card, and organize a movie review night. This will give your loved one the gift of being able to show off their knowledge and will, therefore, be even more special than just the films themselves. Alternatively, you could purchase a subscription to a movie provider. This doesn't have to be Netflix or Amazon Prime, as your film lover may already be subscribed. There are also plenty of online providers of independent movies or films that were released back in the day.
Car lover
If someone you care about is really into their cars, it may be hard to think of what you could possibly buy them. Unless you have unlimited finances, it is unlikely that you will be able to gift them a new vehicle and they may already have all of the latest accessories. Why not arrange for them to have a day out at the race track? Some gift experiences even allow you to drive on the track in a top of the range sports car. Try to find out the make and model of your loved one's dream car. If you can secure them the opportunity to drive one, even if it's just for the day, you will have given them a gift they will never forget!
Golf lover
When buying a gift for someone who has a specific interest, it is important to show that you have really taken the time to weigh up all your options. A true enthusiast will be able to distinguish between a thoughtful gift and one that has been purchased for the sake of it. If you are buying for a golfer, you will need to do your research on the best equipment available. For instance, if you want to purchase some golf clubs, you will need to consider the top 10 fairway woods. This will really help to impress your loved one and will ensure that you have purchased a gift that will improve their game!
Nature lover
It can be difficult to know what to buy someone who is obsessed with the great outdoors. This is because exploring the natural world is fundamentally a free activity. It is also very likely that your loved one will already have all of the clothing and equipment they need. In this case, you could consider buying them something they already have. This may sound ridiculous, but purchasing an upgrade is a very smart gift idea. Try to look up the equipment they are using and then locate the same products, but with better features and in a higher price category. Alternatively, you could go for a more personal touch. Why not buy your friend or family member a vintage compass. If you shop around, these can be surprisingly cheap. You could even get it engraved with their favourite quote, their name, or something that will remind them of you.
Beauty lover
If you are not a beauty lover yourself, you may be surprised at just how expensive beauty products can be. However, if the person receiving your gift knows their stuff, they will be able to recognize a cheaper alternative from a mile off. That is why you should consider looking at discount beauty websites. This will help you to find the perfect products at discount prices. Your loved one will be none the wiser and will be impressed by your attempts to buy them products that are at the top of the range. Opting for quality is a great way to ensure your gift is well received, as in the world of beauty it is hard to go wrong with an expensive product.
Art lover
Buying for an art lover can be yet another intimidating experience. If you struggle to tell your Monet's from your Manet's, you may want to steer clear of purchasing any actual art work. Instead, consider the top gifts for any art lovers. One benefit of buying for an art lover is that they are likely a creative person who will appreciate any of your attempts to think outside of the box. Try to find out a little about your loved one's favourite artist and then do a quick google search around the subject. This will help you to avoid any art related gaffs and will ensure that your gift is well thought through.
Relaxation lover
If you know someone who loves to relax, or maybe needs to treat themselves to a little break, they will definitely be grateful for a gift that helps them on their way. Why not treat your loved one to a yoga retreat? If this option is a little too extravagant, you could sign them up for a yoga class, buy them some meditation music, or even just give them a replacement yoga matt. Search your local area for stores that are all about spirituality. You will often find that the people running these establishments are more than happy to advise you on the best path towards relaxation. Try to identify something that the recipient of your gift struggles with, and look for the best holistic solution. Your attempts to engage with the intricacies of the world that they love will be a gift in itself. Don't underestimate the power of taking the time to learn about a loved one's interest!