This post contains affiliate links.
Camping is hands down our favorite family vacation. The ability to unplug and get away as a family is a perfect way to spend our vacation time. You get to know one another better, you can get a reset on the busy tasks that life brings every day, and it's a great way to bond and enjoy nature. Whether you are going camping for the first time, or are a seasoned camping vet, it can be difficult to pack. You don't want to bring too much stuff and run out of space, or have to lug around a bunch of things you don't need. However, you don't want to miss something important and then be stranded without it. Personally this is why I like to have items that can serve more than one purpose.
Knowing what you need for your trip isn't always so great. It always feels like no matter how much you pack, you never have everything you need! Have you ever gotten out to the campsite only to discover you're missing something really important? What can be more frustrating than that? We've been there and that's why I've compiled a list of camping must-haves to help you prepare for your next trip.
Related: Handy Tips for a Successful Family Camping Trip and How to Make Camping More Fun for Everyone
Here are 15 game changing products that you need for your next camping trip: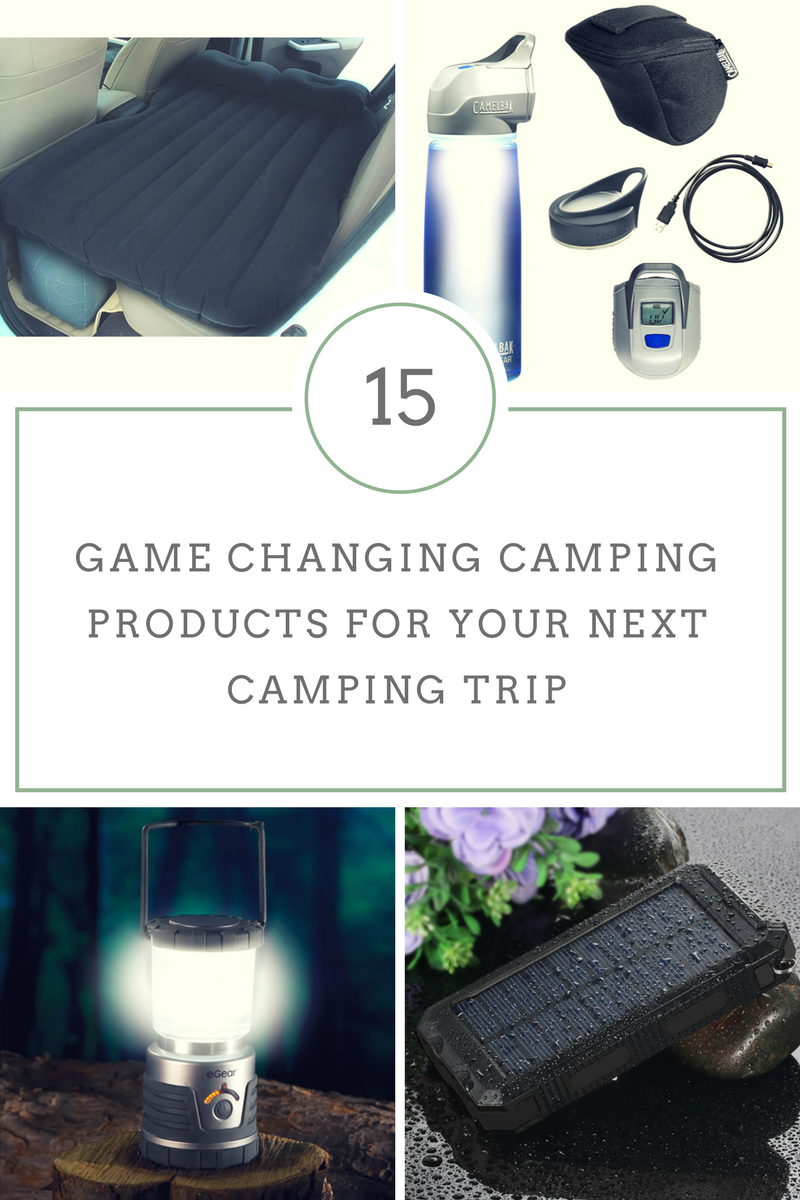 Is that a great list, or what? I bet you didn't even realize some of these things existed, but they are so cool and will make your trip so much easier. When you are prepare with all the right supplies, you're going to have a much better trip.