Many people start off great at the beginning of the school year making different lunches. Then slowly, we fall back into the same slump of just throwing together a sandwich with a treat and some fruit. I know I always want to pack lunches that the kids will love and be excited about, but I also want lunches that are simple to make early in the morning. Because of that, I am always looking for quick and easy lunch ideas that I can make even when I am short on time.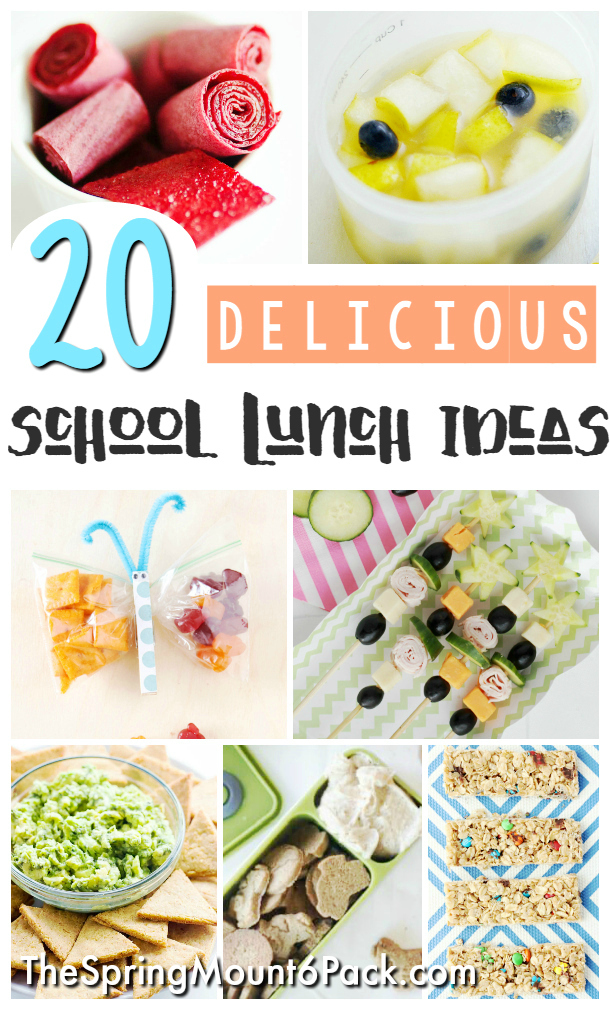 If you are like me and you want to find some easy lunch ideas, try these simple lunch recipes and skip the normal sandwich ideas. Better yet, get the kids involved. Look at the recipes with the kids and let them decide what looks yummy. And I am always looking for fun ways to get the kids in the kitchen. Kids are more likely to eat things that they have a say in and that they have helped to make.
Want more lunch ideas? Try these Fun Bento Lunch Ideas.
Do you have a favorite lunch idea that you like to make for the kids? Come join the conversation on Facebook or Instagram.