I have told you before how much I love the Hess trucks. It has been a family tradition in my house for years. We always got a new one each year when I was growing up, and then I started it for my kids too. I was so excited when they finally became available to purchase online a few years ago, because before that these special, limited edition trucks were only available at the Hess stations themselves.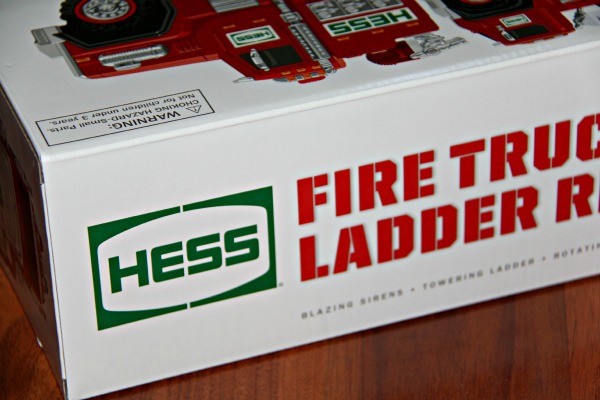 This year, Hess has brought a new truck to the scene, the 2015 Hess Fire Truck and Ladder Rescue. This year's Hess Toy is a red Fire Truck with oversized tires, swiveling chrome-detailed fire hose nozzles, LED lights including a high-powered pivoting LED searchlight, a slide-out ramp and 4 realistic sound effects. The accompanying Ladder Rescue features a rotating extension ladder with a movable nozzle and push-activated friction motor.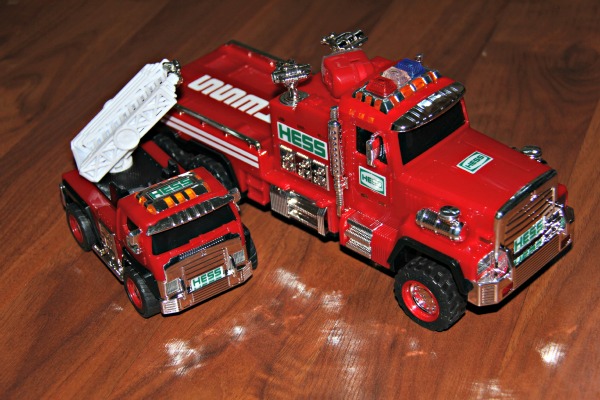 The kids always love being able to push all of the buttons and make the lights flash and the sounds go off. The Hess trucks always give kids lots of interactive things to push and set off. The trucks always come with Energizer batteries included.
Available online for $30.99, the Hess trucks come with free standard shipping.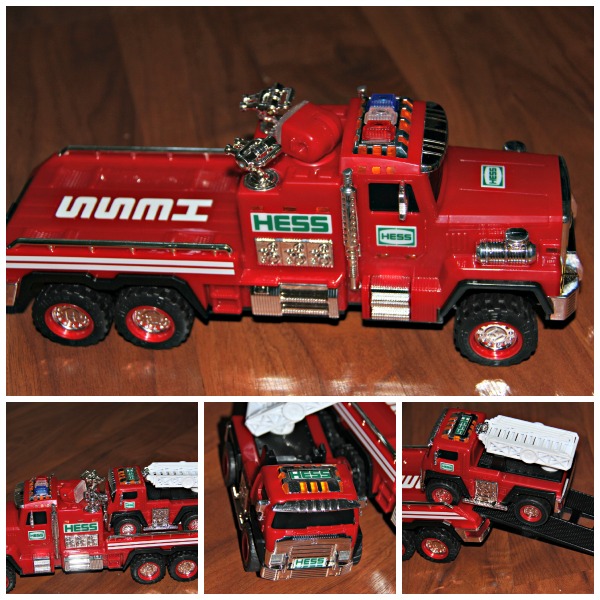 This year, Hess is adding a new surprise this year: 100 lucky customers will find an individually numbered Silver Edition Fire Truck and Ladder Rescue when they open their 2015 Hess Toy Truck package.
To stay up to date with the Hess Toy Truck and to learn more about the 100 Silver Edition surprises, sign up for alerts at www.hesstoytruck.com and follow Hess Toy Truck on Facebook, www.facebook.com/hesstoytruck, Twitter, @HessToyTruck, and Instagram, @HessToyTruck.