The plank is a staple of many people's workouts. It's also one of the best exercises for your core, back and arms. Planks are so effective because they work muscles in your upper body while strengthening muscles in your lower body at the same time. This leads to an overall better-conditioned body that can do more!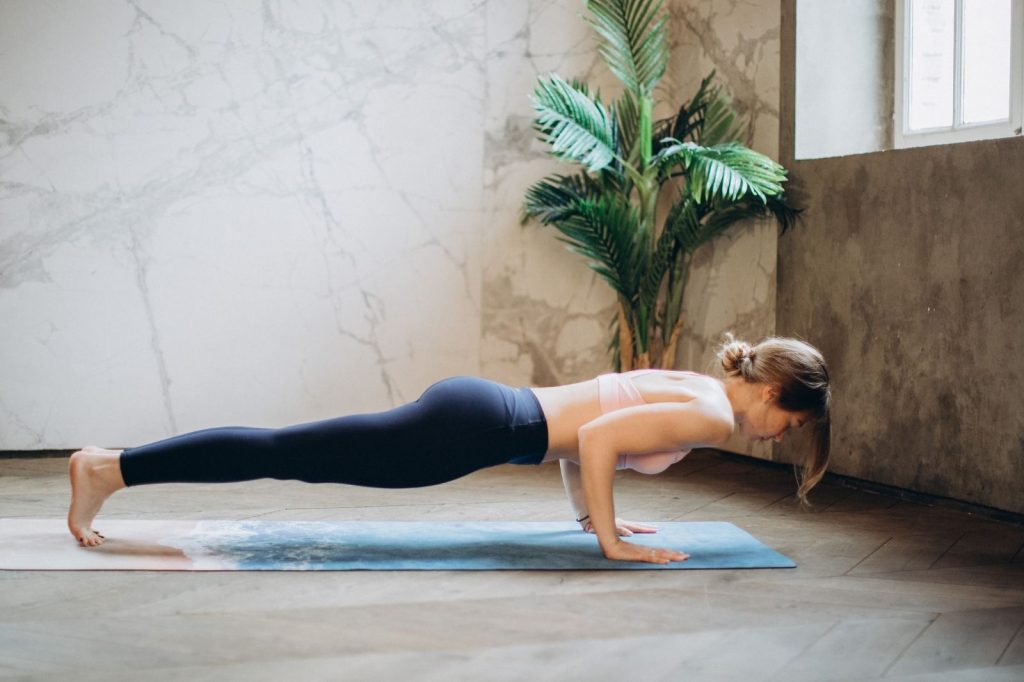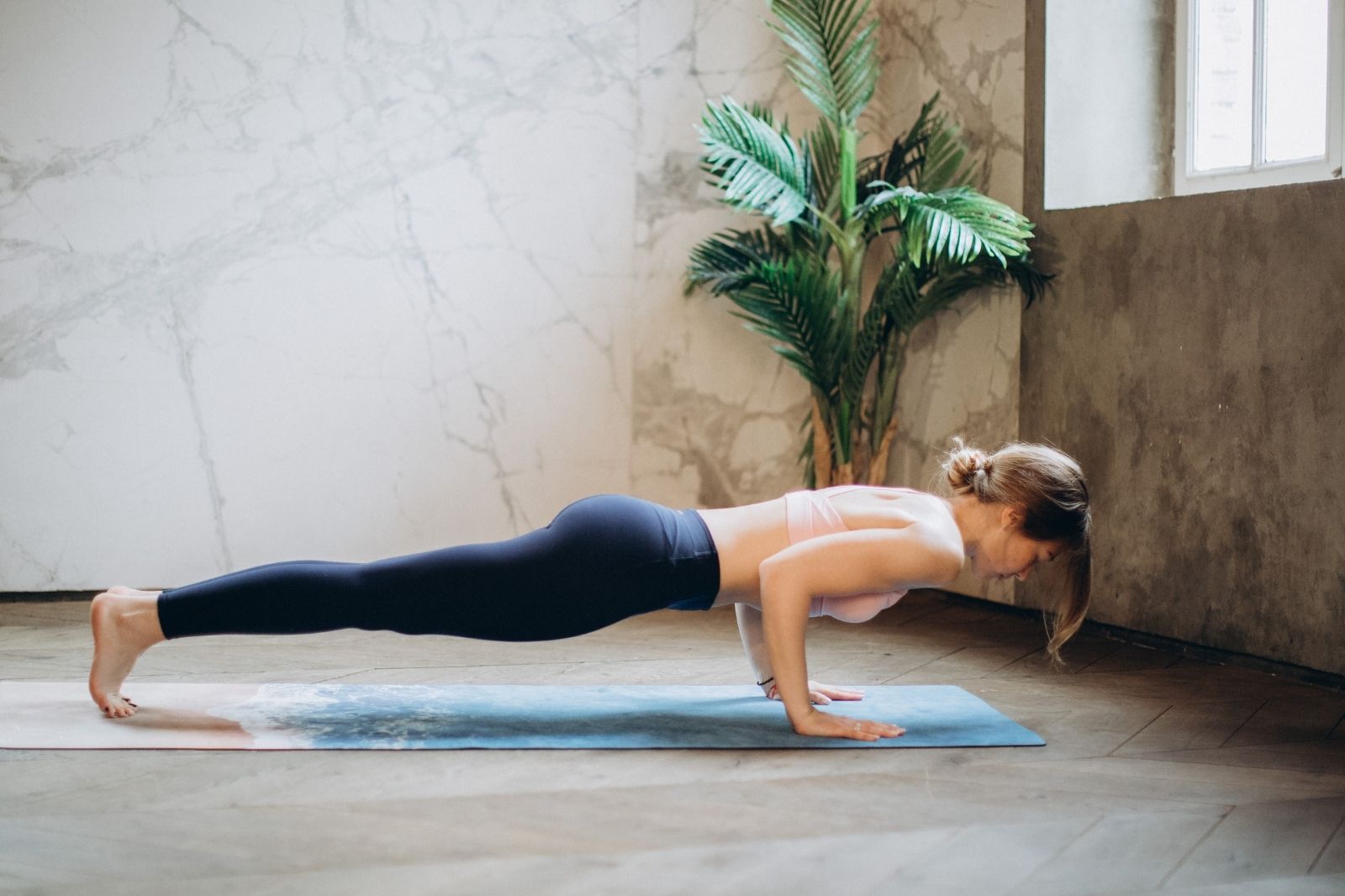 28 Day Plank Challenge: How to Get a Flat Stomach
In this article, you will learn how to perform a basic plank as well as variations on the exercise that may be more appropriate for you depending on fitness level or desired results. All these are part of the 28-day plank challenge that will strengthen your core and help you get a flat tummy.
What Muscles Are Involved In The Plank?
The plank is an isometric exercise, meaning that the muscles are contracting but there is no visible movement. Muscles working in the plank include:
Transversus abdominis
Rectus abdominis
Inner and outer obliques
Spinal erectors
What Are The Benefits of Doing Planks?
Planks provide a ton of benefits, including:
Posture Improvement
One of the best things about this exercise is that it improves your posture. It does this by strengthening your abdominal muscles, which support your back. Keeping these muscles strong helps prevent slouching and hunching over.
Decreased Risk Of Injury
The whole idea with training is to make yourself stronger without getting injured in the process. A strong core not only decreases the risk of injury, but it also helps you lift or pick up heavy things more easily.
Flexibility
When you start working out, one of the first things to go is flexibility. Working on strength while stretching can help keep your range of motion, which helps prevent cramped muscles and sore joints.
Core Strengthening
The abdominal muscles are a big part of a toned midsection. Performing plank helps strengthen these muscles so that they take shape and add definition to your stomach area.
Lower Back Pain Reduction
Many people suffer from lower back pain, which can be caused by a number of things. Strengthening your core helps keep your spine in alignment and ease pressure on the lower lumbar region.
Reduces Tummy Fat
There are certain exercises that really help eliminate belly flab. Planks fall into this category because they work muscles that sit underneath fat, burning away anything you don't want to see when you look in the mirror.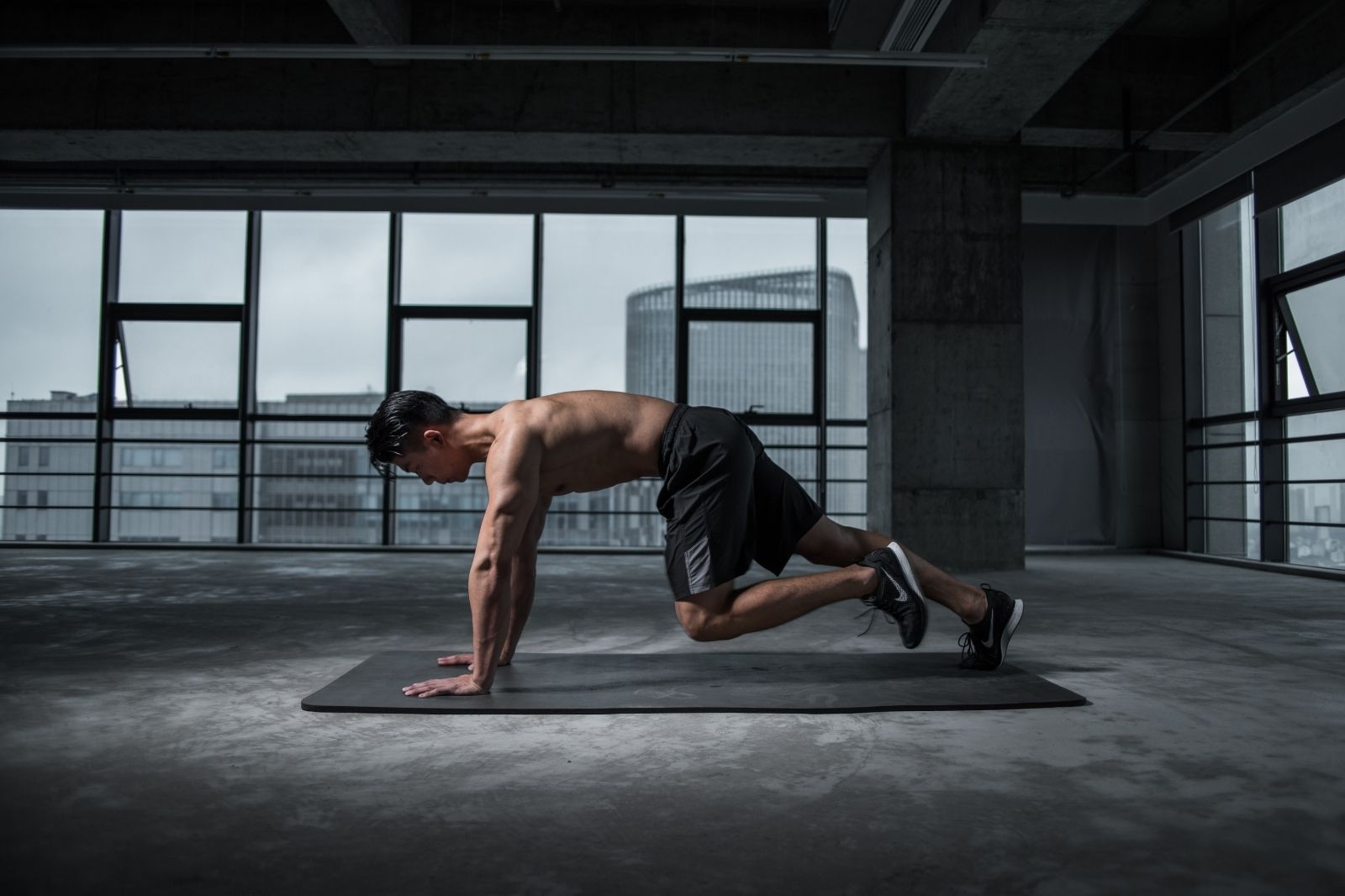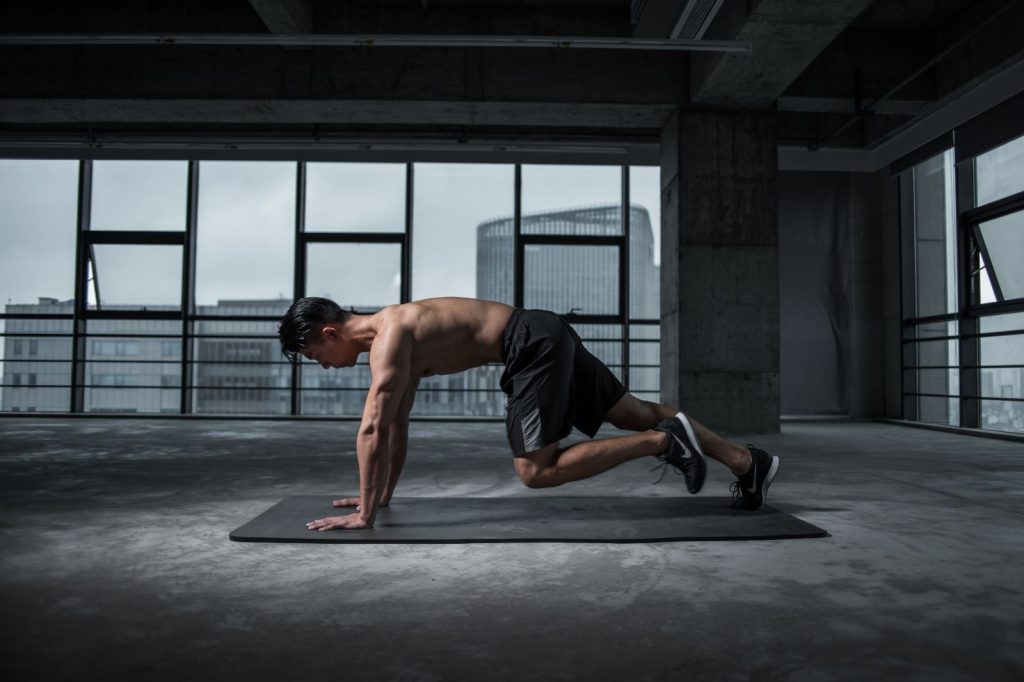 How To Do a Plank: Step By Step Instructions
Here's how to do the classic plank:
Lie facedown, legs extended, feet together
Push into your forearms and raise your body to form a straight line from head to toe
Draw your stomach inside and tighten your glutes
Look down to align your head, neck, and toes
Breath regularly
Hold for as long as you need
If you're just starting out or have back pain, move your knees side to side for 30 seconds rather than holding the plank. This will give you a chance to ease into it without increasing pain or discomfort. Once that becomes easy, work on gradually holding the pose longer. As time goes on, you should be able to hold the pose without moving your knees until your regular goal number of seconds is reached. Remember to avoid injury you should practise correct plank technique.
Variations On The Plank Pose For Different Fitness Levels And Goals
Beginner Level
If you're a beginner, start your plank journey with these versions:
Forearm Plank (push into forearms instead of palms)
Toe Touching Plank (lie down and raise legs to touch toes. Hold for 30 seconds and work up to 60 seconds by increasing time every day/week)
Side Plank (raise your arm on the same side as raised leg while keeping hips raised. Downward dog pose is another option until the plank becomes easy enough)
Intermediate Level
Once these become easy, try more challenging variations like:
Plow Pose Or Hanging Knee Raise Plank (hold feet or knees together if raising them feels too difficult initially)
Lateral Raises With Toe Taps (raise one leg to tap toe on ground)
Side Plank With Hip Dip (lower hips toward floor; same side as raised arm)
Plank Jacks (start in regular plank, jump feet out and together. If this is too difficult, try alternating feet rather than bringing both to center at the same time)
Advanced Level
As you become stronger and more familiar with planks, work toward doing these types of variations:
Forearm Side Planks (hold onto a stool or other piece of furniture for support if necessary to prevent falling over backward)
Plank Walks Or Mountain Climbers (push up so body comes off the ground, walk hands forward without putting them down, then walk hands back to starting position)
Feet Elevated Planks (put feet on a stool or other raised surface to make holding the pose longer more challenging)
Side Plank Dips (raise hips, lower toward ground with control and bring back up)
One Leg Raised Side Plank (raise one leg to hip height then lower it. Repeat with the other leg. Alternate 4 times for 1 set.)
These can be done anywhere from 5 minutes a day to 45 minutes a day depending on which type of plank you're doing and your personal goals.
The Bottom Line
The plank pose can be done anywhere, anytime, and it's easy to do. As part of the 28-day plank challenge, be sure to incorporate different variations into your routine for best results.
DISCLAIMER: This article is intended for general informational purposes only and does not address individual circumstances. It is not a substitute for professional advice or help and should not be relied on to make decisions of any kind. Any action you take upon the information presented in this article is strictly at your own risk and responsibility!