On the list of Most Overwhelming Things a Person Can Do, having a baby is hovering near the top – maybe just under soccer. There are so many things to consider when bringing a new life into the world: what type of personality will they have? What activities will they enjoy? What will they become as they grow into adulthood?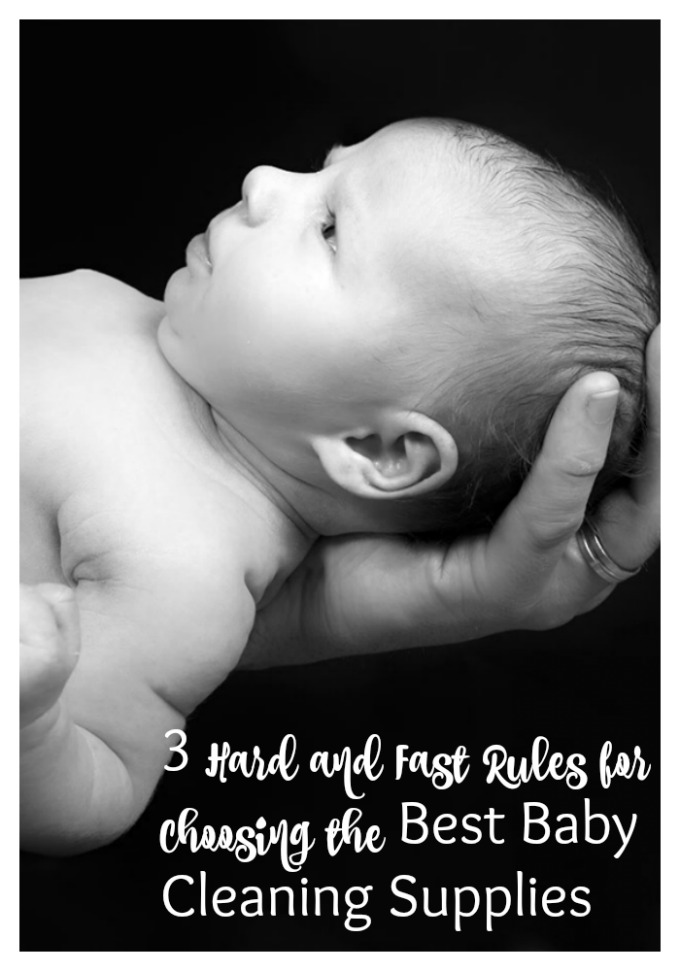 With all these thoughts rumbling around, the idea of cleaning them may have not topped the list. Which is why we've compiled a list of rules about key cleaning products for your new love, that is going to detail what you should know about how to keep your baby clean.
When cleaning up your baby, it's best to consider the following when searching for the best cleaning supplies you can possibly purchase:
Baby Shampoo: Not Just for the Head
Who doesn't love a relaxing soak in a bubble bath? Well, while it is a great way to calm down after a long day of work, there are some things to take into consideration before you give your baby a dunk. When it comes to baby, you want to have the utmost care in mind, which is why it's a good rule of thumb to avoid body washes with fragrance –  anything that contains the ending "paraben" and all the obviously chemical-sounding names like PEG-40.
It's also a good idea to note that most baby shampoos can double as a bubble bath or body wash without any consequences. There is no reason why you couldn't use a baby shampoo on your baby's body as well as their head, and most products are labeled for use as a shampoo and/or as a body wash.
Wash Baby's Head with Caution
For many babies, hair washing can be a pretty empty gesture, as many children are bald or have very little hair for quite some time. But, some infants are born with full heads of flowing locks that need to be maintained – albeit, not with the same frequency that adult hair needs maintaining. Hairfinder.com writes that you should only wash your baby's hair on an "as needed" basis, and that shampooing once a day is too much and could dry baby's head out. It's recommended that in between baths, you simply rub a flannel or other soft fabric across baby's scalp to remove dirt and debris.
Be careful of brands that brag "tear-free" on their labels. "No Cry" shampoos will typically – though not always – contain a numbing agent to prevent eyes from stinging, which may contain chemicals that aren't ideal for young heads.
If You Can Pronounce the Ingredient, It's Probably OK
Back when it was just you and your spouse, you could afford to go cheap on laundry detergent. But, with baby's soft skin, you don't want to risk aggravating or activating unforeseen allergies. It is entirely within the realm of normalcy for your baby to be afflicted with the various types of skin allergies, eczema, or just have super sensitive skin that needs constant attention. Generally speaking, the less chemicals in the detergent you use, the less chance you'll find of triggering your baby's allergies. To think of it another way, the more ingredients that you can pronounce, the safer it will likely be.
You are also going to want to make sure that the laundry detergent actually cleans and removes stains from clothes. It can be as safest out there, but if it doesn't clean, it doesn't work.
Caring for your child is a learning process that you will get better at over time, but you can begin to cut that time down if you follow these simple rules to keeping baby looking and smelling great.