Summer is here and you want to spend it traveling with your kids, but have no idea where to make your next visit. That's okay because there are hundreds of great places to explore with your youngsters that they'll find just as fascinating as you do. You just need to learn about them. We all want to have a great time with our kids, so here's a short list of 3 amazing places to visit that they're sure to love!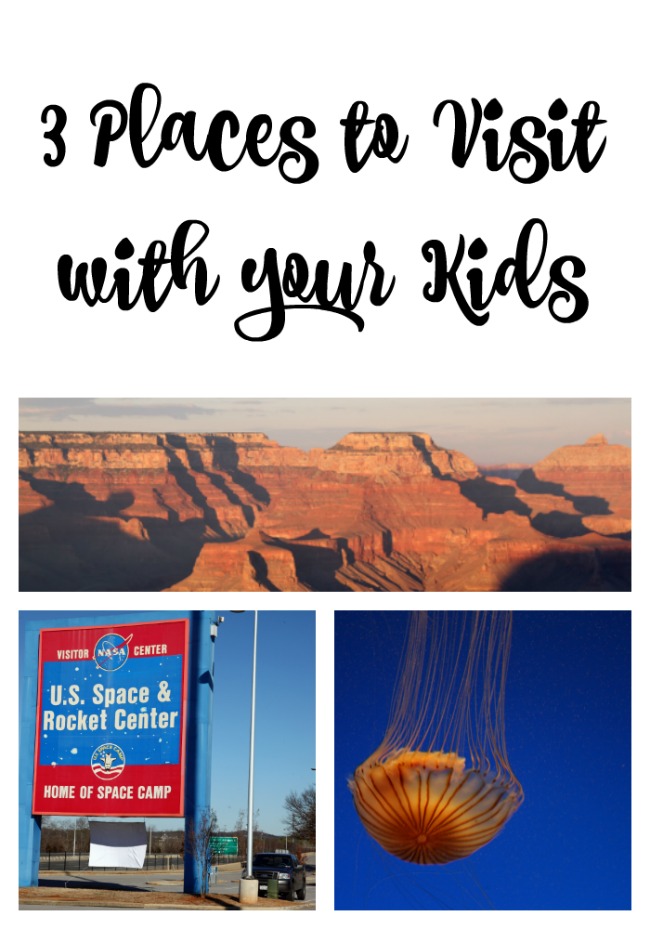 1. The U.S. Space and Rocket Center in Huntsville, Alabama is a great place to visit with your kids. At the Davidson Center for Space Exploration you can see the star attraction, the restored version of the famous Saturn V rocket. At the Center, there's also the original space camp, where you can suit up and experience the thrill of lift-off in a simulator!
2. Love sea creatures? The aquarium in Atlanta, Georgia is an experience that will take your breath away. The 500,000-square- feet complex is the biggest aquarium in the world, the amazing display of sea life is second only to the oceans themselves. A 100-foot- long tunnel surrounds the families who visit to see the animals with water on three sides. This is just one of the many amazing things you can do at this aquarium.
3. Last but not least, one of the most iconic places to visit in America, the Grand Canyon. This gorge is 277 miles long and is 6,000 feet deep in some spots, the rocks are millions of years old. You can hike into the canyon on free ranger-led tours to see lizards, fossils, and more. You can also bike along the South Rim for an absolutely stunning view.
Summer is a great time to spend with family and there are many places you can visit to do just that. Are there any places you would add to our list?