Back pain is a very common problem for people of all ages. It is an everyday problem that most people don't take seriously and don't address properly. In fact, most people don't know that their major injuries were caused by the recurring back pains that they have continuously ignored. If you are suffering from chronic back pain, then it is best for you to learn how to properly manage it before your condition worsens. No matter what the degree of pain or discomfort is, addressing it as early as now will surely benefit you a lot, especially in your health.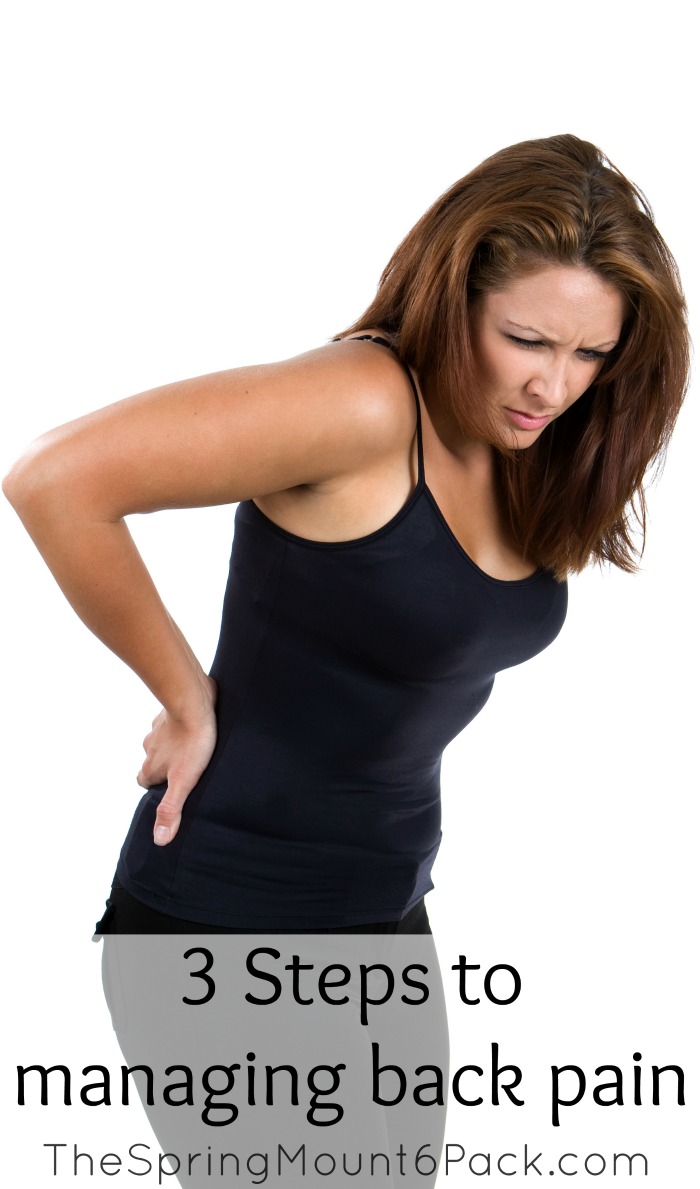 Here are 3 simple ways that you can manage your back pain.
Establish and maintain a good posture
Back pains are caused by muscles that have swelled or twisted due to overuse thus causing the discomfort or even pain. To fix this, muscles need the proper nourishment and training to fully support your body. By establishing good posture, you will be able to properly balance the weight and reduce the stress to your muscles supporting your back and spine. If you hear the occasional cracks from your spine or feel heavy after a long period of sitting, then it is a sign that you have bad posture. This means that only a portion of your muscles are utilized in your back with the others being stagnant and deteriorating. To fix this, try doing simple stretches to flex and wake those sleeping muscles. Also, start sitting in an exaggerated straight position from time to time in order to train your spine. When you walk, be mindful of your posture and avoid slouching, as your neck and back should always be straight. By maintaining good posture, you will not only be able to manage the back problems, but also improve your physical appearance.
Diet and Sleep
Diet and sleep are one of the primary factors that affect your back. Taking a lot of calcium will help fortify your bones and strengthen them to support the muscles in your back. You also need to start checking your sleeping position or your bed itself if you have back pain right after waking up. Try to sleep in a position where your neck and back are properly supported. The ideal sleeping position is that which your neck is slightly elevated with your back flat on the mattress. You can also check if you are comfortable with the mattress on your bed. There are different kinds of mattresses that are designed to suit each person's body type. Sleep is the only time where your body and muscles can properly rest and regenerate, so be sure that you are maximizing their break time. There have been a lot of cases where people don't pay attention to this and end up worsening their back pain.
Seek medical professionals
If you are suffering from back pain, they can help you to properly assess and diagnose the extent of your condition. Visit a physical therapist or a sports masseur and have yourself thoroughly checked. With expertise in the field, they will be able to prescribe the most effective medication and therapy for your condition.
Save