Vacations are supposed to be a time for kicking back and relaxing, right? Well, at least they were back in the day before your little bundles of terror joined the traveling party.
As if keeping the little nightmares entertained and unharmed at home wasn't stress-inducing enough, when you take your nippers into unfamiliar environs you open yourself up to a whole new world of hassle.
What should on paper be dream family vacation can turn into the holiday nightmare and have you wishing you left the kids at home with Gran.
I joke of course! Traveling with kids can – when done properly, with a little preparation and a little bit of luck – be hilarious, unbelievably rewarding, and yes even relaxing.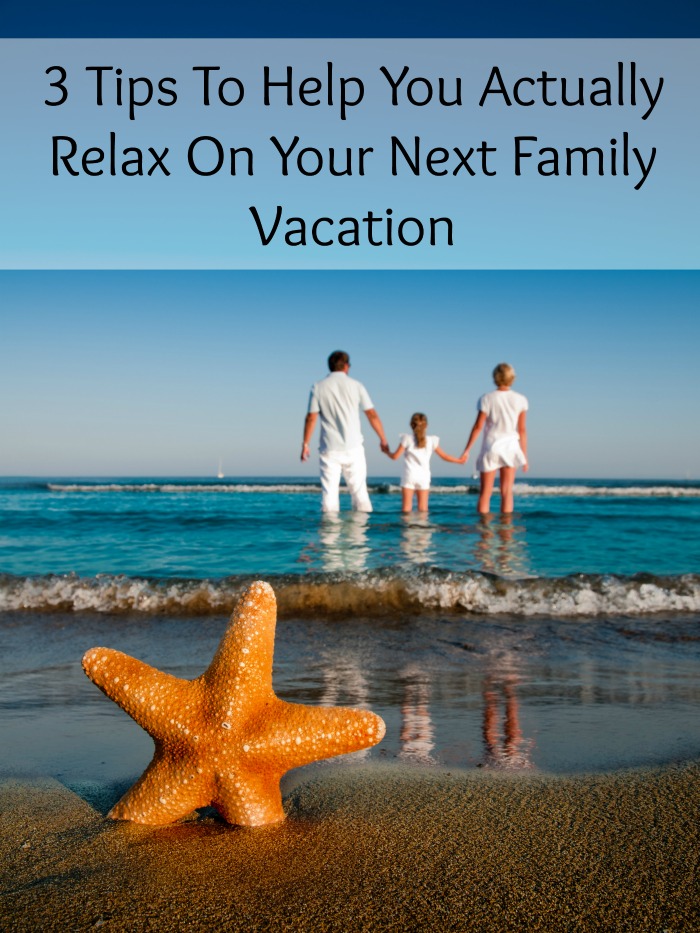 Save Money and Book Your Hotel through TripAdvisor!
Below are my top 3 tips to make sure you squeeze the maximum amount of relaxation out of your hard earned holiday…
Pack well in advance
Whether you're hopping on a jet plane or simply loading up the family station wagon to head to the hills, one piece of wisdom remains constant – don't leave your packing until the day of your trip. Leaving things this late in the day inevitable just leads to stress and you set of on your journey on the back foot.
Don't even leave your packing until the evening before your trip. My advice, sit down with your partner and make a list of everything you are going to need at least a week in advance.
This will ensure you have time to pick up odds and ends, suncream and medications, etc. Then make sure you and your partner have the bulk of your packing sorted and organized and ready to go three days before d-day.
You can use the two remaining days to help your little carpet crawlers pack their own bags. Once that's done you'll still have time left over to calmly collect any items you may have forgotten.
Giving yourself this little cushion of time means no last-minute stress-inducing dashes around town.
Make sleep your number one priority
Sleep, remember that? It was that lovely rejuvenating thing you used to get before the kids came along. Well, free from the tyranny of work your vacation time is your chance to rediscover it.
Making sure you, your partner, and especially your children get enough rest is central to the success of your entire trip. Actually, to be honest, getting enough rest is central to the success of your entire life. The Sleep Advisor says so!
Nothing will shatter your hopes of a relaxing vacation time more completely than trying to herd a family full of sleep-deprived zombies from site to site. The kids will be cranky and uncontrollable, you and your partner will be irritable and snap at each other. Everybody will feel under the weather and nobody the only holiday memory you will have is of how horrible it all was!
Unfamiliar accommodation doesn't always lend itself to a good night's sleep but there are things you can do to help ensure you all get as much rest as possible. One gets enough exercise during the day, (lifting cocktails to your lips doesn't count). Another is trying to maintain bedtime routines that mirror the ones you and the kids keep at home.
A third is to harness the power of the power nap. The joy being on vacation is that you've no work to go to. Yay! Embrace this and work an afternoon nap into everyone's schedule. Believe me, nothing is as luxurious and life-enhancing as having a guilt-free snooze in the middle of the day.
Ditch the family
Yep, you heard me. The best way to ensure you actually have a relaxing time on your next family vacation is to ditch the family. Or at the very least ditch the kids.
Make a schedule with your partner whereby you both get a nice window of kid-free time a day to do with as you please. Maybe head to the beach for a swim or the spa for a massage. Taking a little 'me' time will mean you're more relaxed and better still you will have more energy to put into playing with the little ones later.
Many family-friendly hotels and larger campsites will provide some kind of babysitting service. Avail of it. You'd be a fool not to!
Holidays are a great time to reconnect with your partner but to be able to do this you need to get rid of the kids, a least for a short time. Once you've found a responsible pair of eyes to watch your brood, go for a romantic meal, a lovely walk or just fall asleep in each other's arms as you used to when you first got together. Awww, who said romance was dead?
Hopefully, these three nuggets of advice will help you make each day of your vacation as relaxing as can be. Oh, and don't forget the sunscreen!
Bon voyage!!