One of the most popular movements that have been around in the lifestyle industry is the 'food as medicine' revolution. With the rise of chronic illnesses like diabetes, cancer, arthritis, and the like, the thought of healing yourself holistically is now more accepted, unlike before. This type of movement has paved the way for cannabidiol (CBD) to join the ranks of herbs and spices such as cumin, turmeric, or Himalayan salt in most kitchens where medicinal marijuana is allowed.
Recognized as an anti-depressant, anti-inflammatory, and used to reduce anxiety, CBD is one of the fastest-growing medicinal products in the market. Although still controversial and not openly allowed in all countries, the number of CBD users globally is continuously increasing.
With more people looking for ways to live healthier, it's not a surprise CBD has found its way into food. According to experts, the versatility of CBD products from places like SUPA Naturals and others makes it easier to enjoy the benefits without worrying about ruining your diet.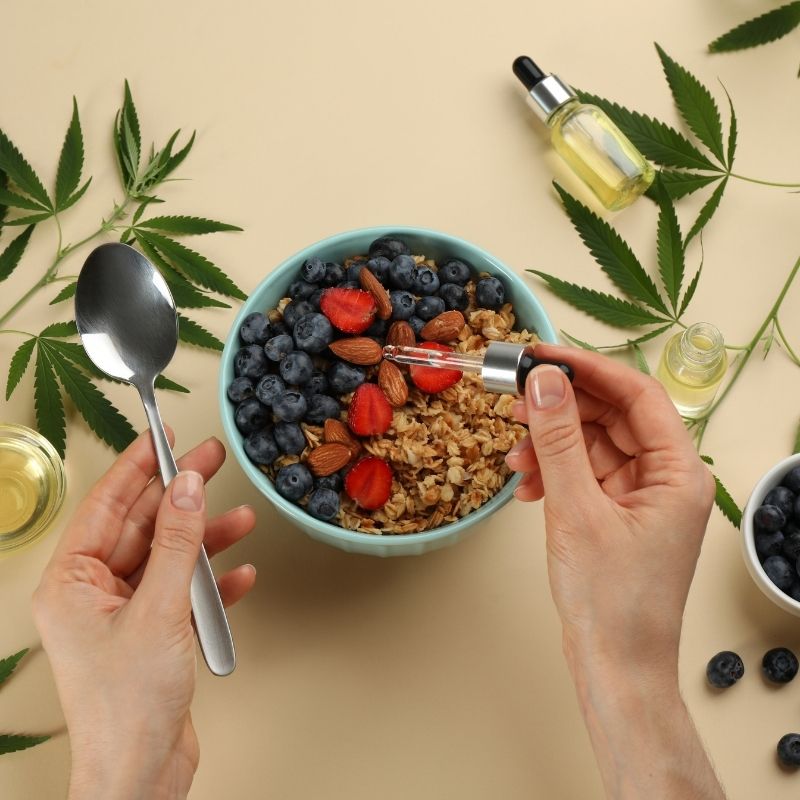 3 Ways To Add CBD Into Your Daily Recipes

If you're looking to integrate CBD into your lifestyle, here are three ways to add CBD into your daily recipes:
1. CBD In Drinks
Incorporating CBD oil in drinks is one of the easiest ways to add CBD to your lifestyle. CBD oils with no flavor make a great addition to these classic drinks. Just remember to start with small quantities, then work your way up just so your body can acclimate to the effects of taking CBD.
Some standard drinks you can add CBD in include:
An interesting combination is CBD and coffee. With its rich smell and anti-oxidative properties, coffee goes well with the calming effects of CBD. This fusion creates a wonderful drink that keeps you alert sans the jitters even if you're well into your third cup.
CBD-infused teas are readily available on the market. But if you prefer to create your own tea, the perfect herb to combine with CBD is peppermint. This refreshing drink is a great way to cool down, alleviate migraines, and recharge your energy.
If you're not a fan of tea or coffee and smoothies are your thing, then you'd be glad to know that CBD oil comes in a flavorless variant easily mixed with your favorite smoothie. Even with CBD oil mixed in, pureed fruits like strawberries or bananas won't lose their taste.
If you're looking into adding CBD oil to your bedtime routine, how about adding it to a cup of golden milk? Golden milk is basically turmeric and ginger, both anti-inflammatory ingredients. This combination is guaranteed to help you relax and ease in comfortably into a sleepy mode.
2. Infuse It
Aside from drinks, CBD oils and tinctures can be added to savory and sweet dishes. Once you've gotten hold of a high-quality CBD product, you may want to maximize its potency by taking note of the following:
Never Place It On Direct Heat

Temperature matters when cooking or baking with CBD products. High heat can change the composition and decrease the potency of CBD. A suggested way to use CBD oil is to cook your dish first, then sprinkle CBD oil over once plated. Warming CBD oil can work, but cooking directly with it decreases its effectiveness and may leave a bitter taste.
Mix With Other Oil Or Fats

Using CBD with fatty bases makes it more effective. Since CBD is fat-soluble, your body will be able to absorb the cannabinoids more when mixed with fats like coconut, olive, or avocado. In case you want to use CBD in alcoholic drinks, don't use it with beer or wine as these are water-based drinks. Hard liquors such as mezcal, vodka, or whiskey make better bases for CBD.

Working with CBD oil is like working with other types of cooking oil, which means it makes an excellent base for salads and pasta or even desserts. Here are some examples:

Good news for salad lovers: CBD oils come in a flavorless variant you can easily infuse for when making this entrée. Perhaps a strawberry and CBD-infused salad might tickle your fancy. If, however, you're not a strawberry or fruity-tasting-salad fan, you can just leave out the strawberry and add some spices like garlic, basil, and mustard to create a sumptuous entrée.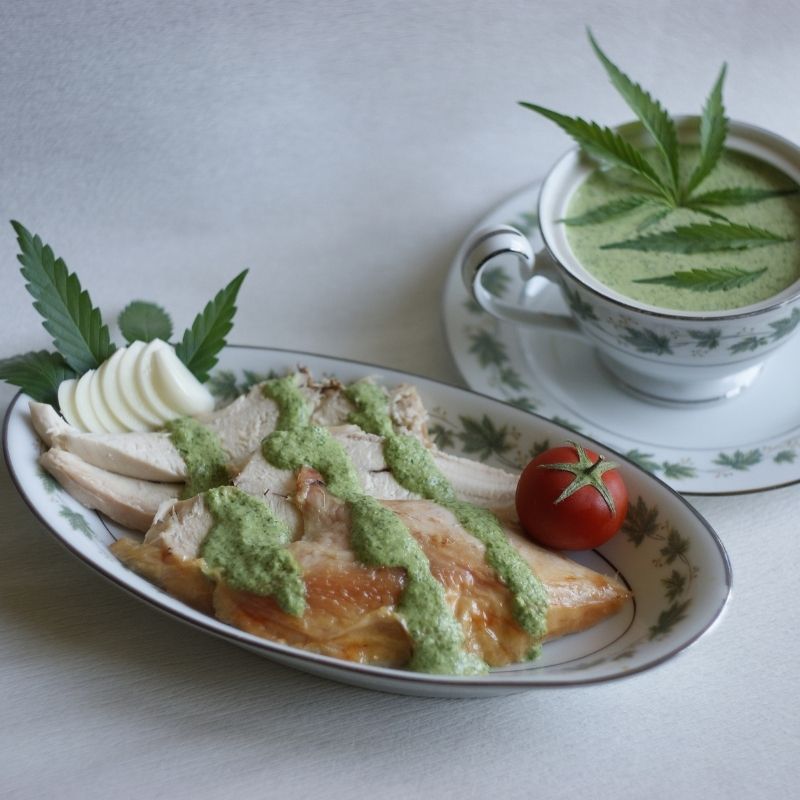 Here's a savory recipe you may want to try for the avocado lover. Since guacamole is from fatty avocado, it makes a perfect base to infuse CBD in it. Serve this guac as a dip or a side dish.
A dessert to save your sanity on a crazy day, this afternoon snack works as a natural stress reliever served in delightful little bites. Made with a base of almond flour and macadamia nuts, this CBD-infused dessert is easy to make and even easier to eat.
3. Start In Small Batches

Getting used to the effects of CBD will take a little bit of time, so it's best to start using only a few drops. Always follow the manufacturer's instructions to avoid wasting the product and to let your body acclimate naturally. Note that CBD doesn't make you high, but some people may experience drowsiness or fatigue.
To Wrap It Up
Although still controversial and not globally accepted yet, it's recognized and already acknowledged that CBD helps with chronic illnesses and may even combat the growth of specific cancer cells, making it attractive to people who want to improve their quality of life.
One excellent way to incorporate CBD into your routine is to add it into your daily recipe. To maximize the use and make sure you don't weaken the potency of CBD, it's best to remember how it's used with fat or oils. High temperature can kill the active components of CBD, decreasing its effectiveness and making it possible to taste bitter.
Using it with alcoholic beverages is also acceptable, but it pays to be cautious, especially if you take other medications. Like anything else, consult your health provider or doctor before deciding on using CBD to treat pain or illness so you can get the proper dosage you need.