Kitchens can be one of the hardest places to get organized. Most of the items are just not made to stack neatly. Kitchen contain junk drawers, and other drawers where everything is just thrown inside them. Even the cabinets tend to just have things thrown inside of them. One of the hardest things to organize in my kitchen are the kitchen utensils. That is when I started looking for easy ways to organize my kitchen.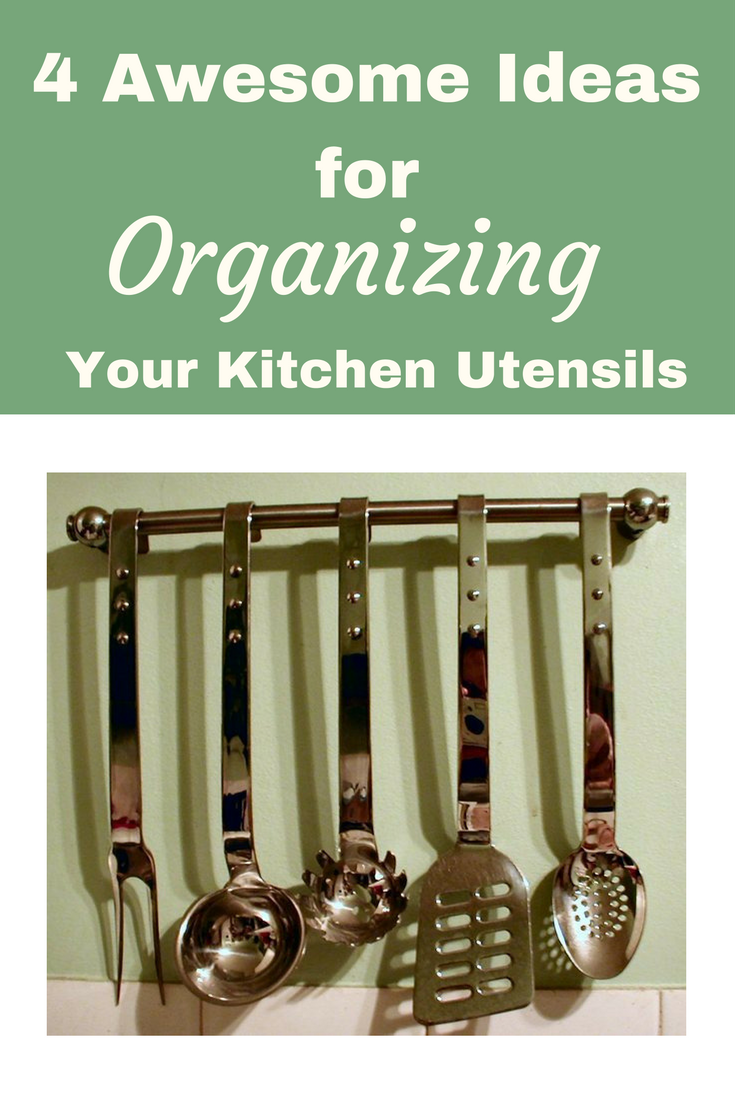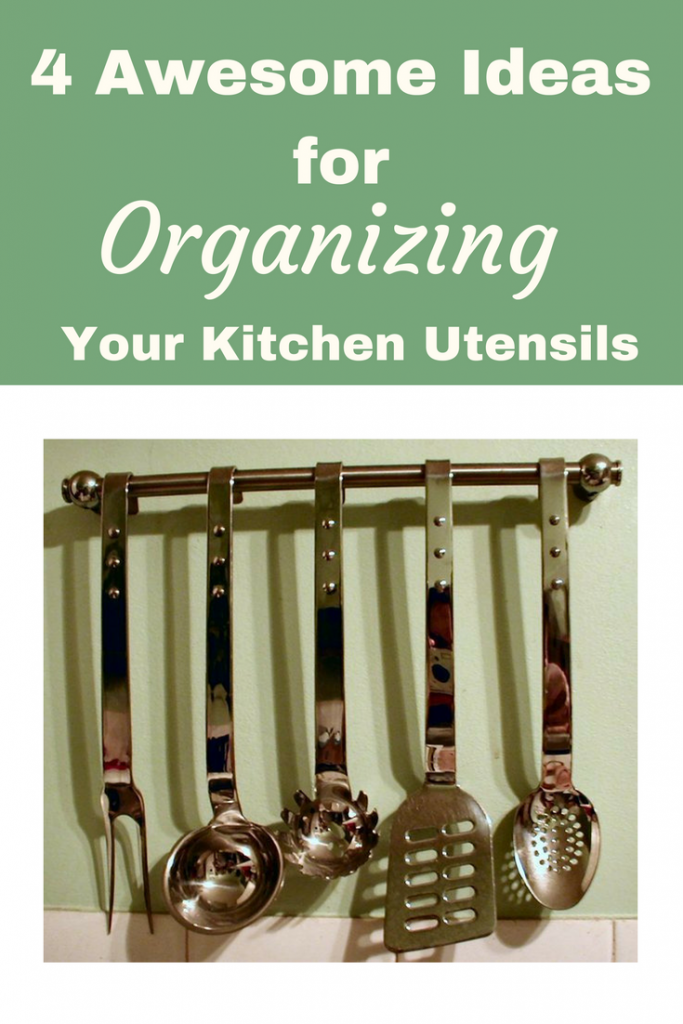 Kitchen utensils have a way of spreading and it won't take long for them to overtake a kitchen that is not organized. Fortunately, they also are relatively easy to organize if you take the time to do it. Here are some tips to get them put away and neat without always having to clean the drawers and cabinets. Looking on Pinterest is another great way to find simple ideas to organize your kitchen.
1. Go vertical – Usually even in the tightest of kitchens, you can find room up high to hang your utensils. Look up to find the space you need and hang them.
2. Put spacers in your drawers – Spacers are awesome for organizing your utensils and they are super easy to find. In fact, you can even create them with a bit of ingenuity.
3. Use a nice vase to put your key utensils – Think about the utensils that you use most. The ones you use most can go in a nice bowl or vase by your stove. This is a wonderful way to keep yourself organized while preventing a ton of digging for what you need.
4. Hang them inside a space cabinet on the door – If you have a nice large cabinet or pantry, you can use the inside of the door to hang them up. Add a nice rack and you can hang them easily and save the space in your drawers.