This post contains affiliate links.
Money is tight for everyone. For many people, there is only so much money they can make at work. That means that people have to find another way to make money on the side. Sometimes that means you have to think outside of the box.
You can always purchase this Work at Home Bundle. It features resources for working from home. I have personally taken one of the courses offered in this bundle, and I paid $259 for it. Get the whole bundle, the Rockin VA Course as well as all of the others, for only $47.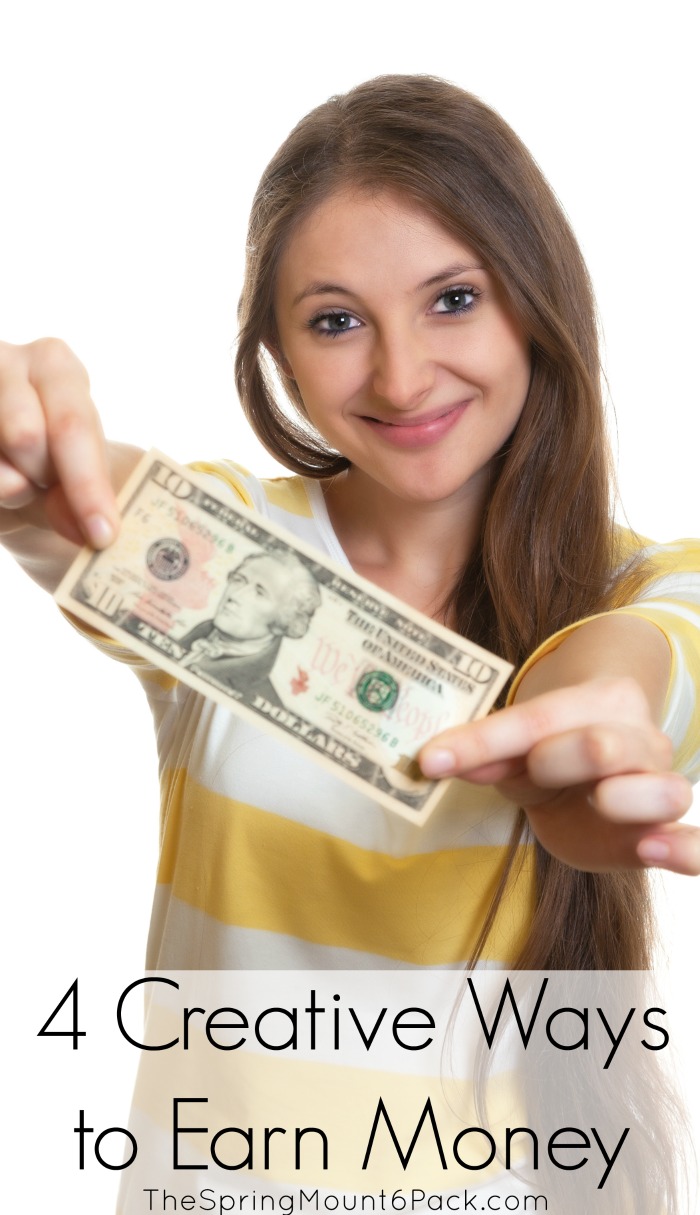 Are you looking for a creative way to earn some extra money? Luckily, there are a number of things you can do. There are a lot of ways to make money that can fit in your free time and does not require getting an actual 2nd job. Here are four creative ways to earn money:
1. Start a blog. If you love writing, why not become a blogger? You can write about beauty products, review local restaurants, or even write about being a pet owner. Write about anything that you have a passion for. Read here on how to start a blog. Use Google AdSense and affiliate marketing to earn some extra money over time. Here are some networks that even new bloggers can join to make money blogging.
2. Write a book. Have you always dreamed of writing the American novel? Self-publishing programs, such as Kindle Direct Publishing, make it easy for anyone to publish their book. Whether you write a romantic suspense or a recipe book, you can publish it and watch your sales roll in.
3. Sell your homemade jewelry. If you have a knack for making jewelry – or anything else, for that matter – why not sell it? You can sell it online through Etsy or at local flea markets.
4. Sell your graphic designs. If you're skilled at creating graphics, you can sell advertisements, logos, book cover designs, and more. You can start your own website or sell your designs through Fiverr.
These are just four creative ways to earn money. Whether you decide to start your own baking business or become a florist, the key is to put your creative talents to good use!