Okay, don't take this wrong. This is not a tech-phobic post. Tech is awesome. Digital technology has transformed our lives in so many ways. It helps anxious parents to know where there kids are, and reassure them that they're safe. It allows us to answer virtually any question in seconds. It ensures that we need never be bored, uninformed or lonely. It allows us to find a community that shares our interests and passions through social media. It makes applying for a new job as easy as ordering a pizza. But like all the best things in life (sunlight, serial dramas, cake etc.) we need to ensure that we have a healthy relationship with it.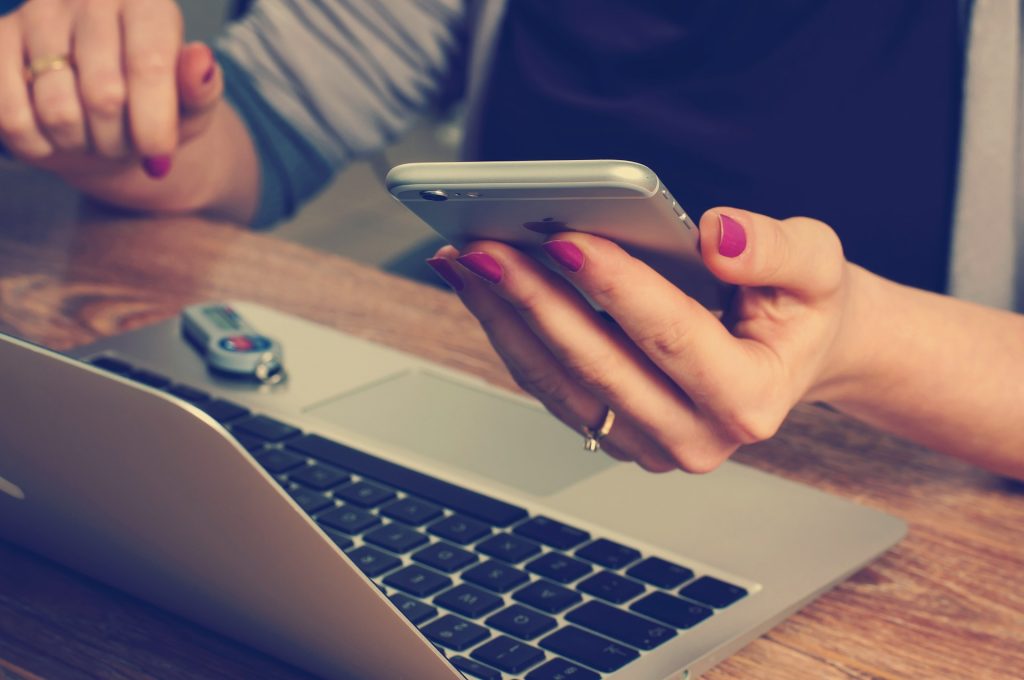 Our smartphones, tablets, laptops, games consoles etc. can be a source of great edification, satisfaction and entertainment. But it can also be bad for us in a number of ways. Some of which are obvious ("text neck", RSIs, carpal tunnel syndrome etc.). Some of which are more subtle, but no less damaging to our health, our wellbeing or our relationships with those around us.
Here are 4 signs that you cloud be spending too much time with your tech…
You're starting to get headaches
When you're reliant on your computer for work 8 hours a day, that creates problems enough for your eyes. But when this is supplemented by hours spent staring at your phone, your tablet and / or your TV this is a recipe for eye strain. Even if you wear glasses, you may find that your glasses are insufficient to protect your eyes from strain. Take a look at this glasses buying guide to ensure that your glasses are appropriate for your daily use while saving money. You should see your optometrist every 1-2 years to ensure that your lenses are fit for purpose.
You're having trouble sleeping
Phones, TVs, tablets and other devices emit light at a specific wavelength that can have a surprising impact on our neurochemistry. This "blue light" can inhibit the brain's production of the sleep hormone melatonin, disrupting your circadian rhythms and preventing you from being able to nod off at night.
Some phones have as blue light filter, and you should activate this if possible. You should also try and limit screentime at night. Try and spend your last waking hour away from a screen.
You catch yourself "phubbing" in public
We've all done it. But it's an unpleasant and antisocial activity that we could all do less of. "Phubbing" (a contraction of "phone" and "snubbing") at the dinner table, in conversation with friends or (worse still) on a date can give the wrong impression and potentially drive a wedge between you and those closest to you. Very often we don't realize that we're "phubbing" until it's too late. But if you instinctively whip out your phone whenever you have a free moment, this may not be a great sign.
You feel understimulated without it
Finally, our tech provides us with a near-constant stream of data and connectivity. To the point where we may feel understimulated unless we're scrolling. And that's a real shame. It can cause us to miss the quotidian beauty of walking alone in a sunlit park or enjoying the humble music of the wind through the trees.