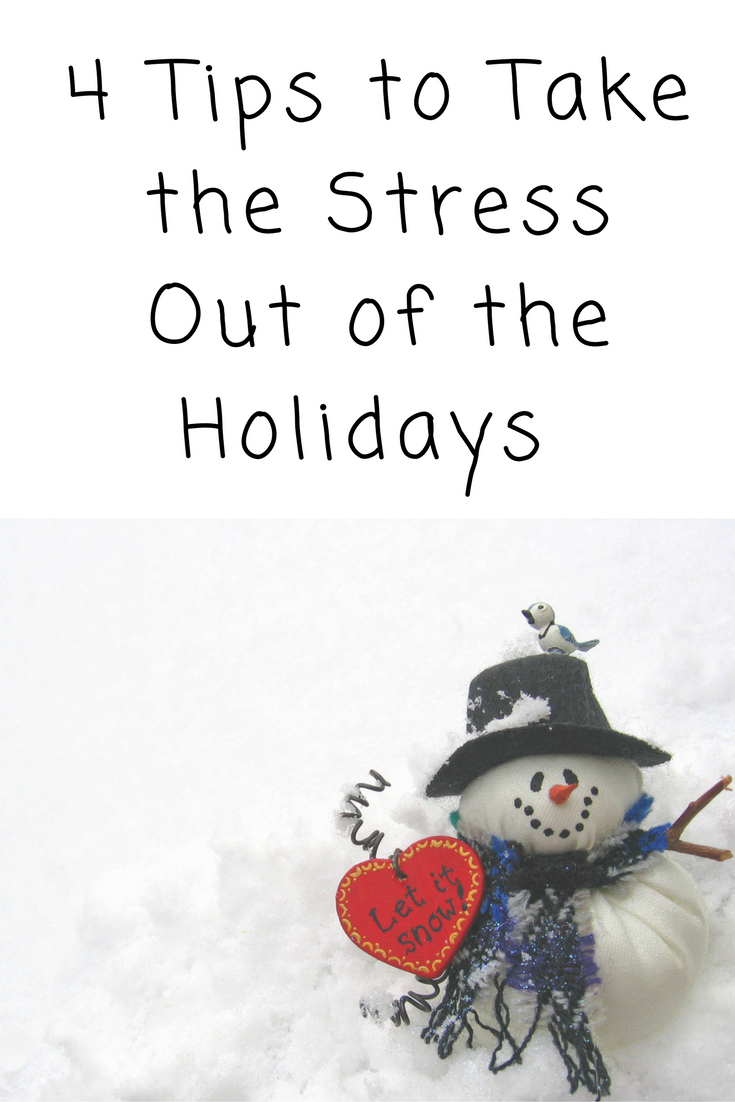 Stressed out around the holidays? You are not alone. This time of year creates stress for many people and when you add this up with all the stress you deal with daily, it can become a bit overwhelming. The good news is that you can take steps to make this holiday season more fun and less stressful.
Here are four tips to take the stress out of the holidays:
Create a spending budget. It can be easy to spend too much during the holiday season. There are so many things to do and so many things you need to purchase. From presents to food, to travel and entertainment, it can really add up. A good way to prevent overspending is to create a holiday spending budget in advance and then you know that you will just need to stick with it.
Stay healthy. Taking care of yourself this time of year is just as important as anything else you might do during the holidays. Trying to take care of everything when you're not feeling well makes things even more stressful.
Don't try to be a perfectionist. There are going to be some things that simply don't work out perfectly but it's not the end of the world. It's okay if you couldn't find the perfect gift for someone on your shopping list. It's okay if the holiday dinner is a little late. Just roll with it and do the best you can and everything will work out just fine.
Schedule in some alone time. Yes, the holidays are about gathering with friends and family but that doesn't mean that you have to spend all of your time celebrating. Set aside some free time to spend alone or with your significant other just relaxing and enjoying the peace and quiet.
With these great tips, there's simply no reason to stress out! You've got this so relax and enjoy the holidays for a change.