Spending quality time with family can be quite a challenge these days due all the technology around us. Every member of the family owns a smartphone, tablet, video game console or other electronic device and while those can be shared with family, summer is about getting outside and enjoying the warm air or cooling off inside with a nice challenging activity. Not sure where to start? Here are some suggestions for you to engage your family and keep them happy all summer long: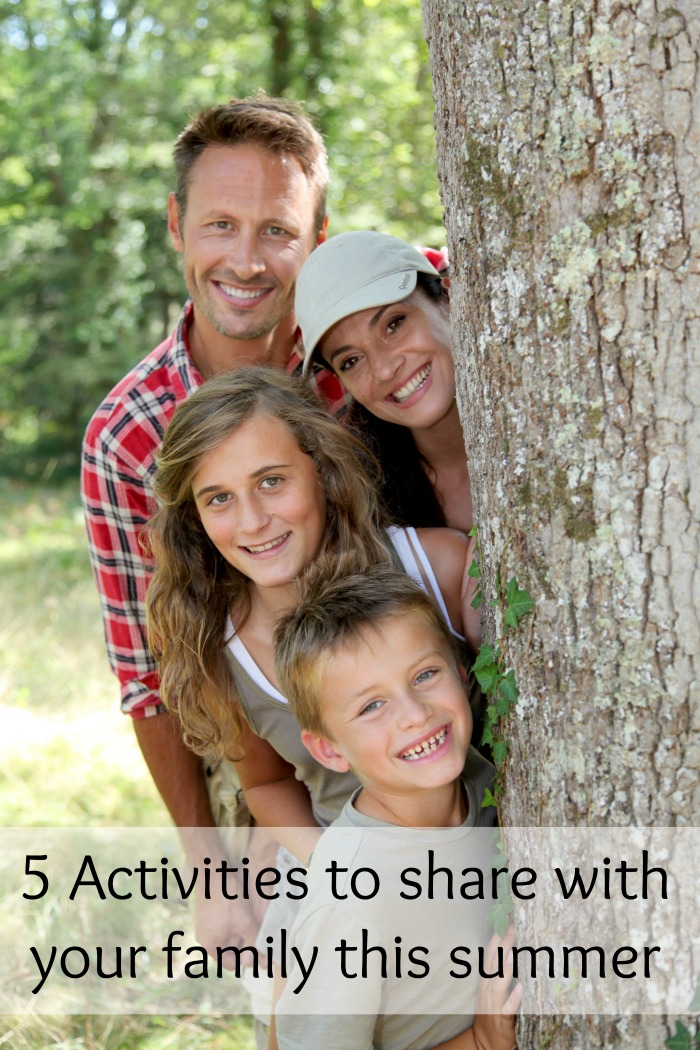 Practice sports: Practice sports: This is a great way to teach your children discipline and also to keep everybody active and in good shape. Team sports are highly recommended because they teach kids to share and rely on one another. Get them some basketball, soccer and baseball equipment and let them try them all, and be sure you practice with the whole family! Sharing in this activity will further the bond between siblings and parents.
Board games: These are great during stormy or super hot weather. If you have to stay inside the house, having a variety of board games is a great idea to spend time as a family. There are many options and many of them are very educational. Keep a few options in your home and take advantage of the time that you have free to use them. Everybody loves a good game of Monopoly!
Jigsaw puzzles: Puzzles are one of the best ways to share time with your family. There are so many different types that everyone can find one they like! There are even some specialized stores for puzzles like, The Yorkshire Jigsaw Store, where you can find dozens of puzzles to choose from. This store and others like it, offer puzzles in different piece quantities. For little ones, there are small puzzles with ten pieces and for the whole family there are some with two, three or even five thousand pieces!
Watch movies: Almost everyone enjoys watching a good movie. Why not to do it with the whole family? Pick a movie that everyone loves or a new blockbuster that the entire family is excited to see. Try dedicating a couple of hours to watch a movie as a family every week. Another option would be to play a few video games as a family. The important thing is that you pick movies/games with good content and enjoy yourselves.
Take a trip: Traveling with family can be a great way to reinforce union and love between the members of your family. Take a family vacation to almost anywhere and you will experience all kinds of new feelings. People become more themselves when they spend time away from the stress of daily life. It doesn't matter if it is a local vacation or a long trip, the important thing, again, is that you do it together and spend quality time. Camping is another great option because generally there is no TV or internet and family members are forced to spend time together.