So you are thinking about buying a vehicle that is great for on road and off road and something that will be great in the snow? Think about buying a Jeep. Known for its off roading capabilities, Jeeps are normally the first type of vehicle that comes to mind. But there are a lot of reasons to buy a Jeep.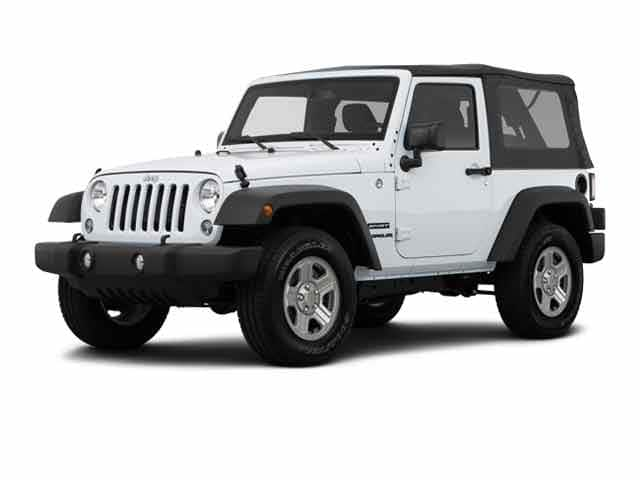 Personally, while I love many style of Jeeps, the Jeep wrangler is my favorite. I love the body style and I love that it is slightly smaller, or at least feels smaller, than the Cherokees. There is the typical 2 door version that people tend to think of first, but there is also a 4 door version that is perfect for families. No need to sacrifice convenience for the Jeep style you want.
Great in the snow. While there is nothing you can do to be better in the ice, Jeep Wranglers does well in snow. Deep snow is no problem for the 4*4 power of the Jeep. Jeeps have better tire control and the ground clearance, 8.8″ minimum and up to 9.1″ Max,  lets the Jeep handle the snow better than a typical sedan.
The new Jeep Wranglers have exceptional safety features. With multiple airbags, antilock breaks that helps to stop the vehicle on slippery surfaces, and trailer sway control, as just a few, the Jeep Wrangler helps you to keep your family safe.
The Jeep Wrangler has a lot of cargo space. With the seats up, you have plenty of storage. Need more storage? Fold the seats down and increase the amount of space you have available.
It's fun! Come on, you know a Jeep is fun. There is a community around the Jeeps that starts with waving at each other on the road, to groups going off roading together. Need a part for your Jeep, look for Jeep groups on Facebook and there are several in every area that will help you track it down. Want advice on the best trails to take your Jeep down, just ask.
Looking for a new vehicle, think about a Jeep Wrangler.