I love hacks. Anything to make life easier. Since we travel a lot, I have found several road trip hacks that just make road tripping easier.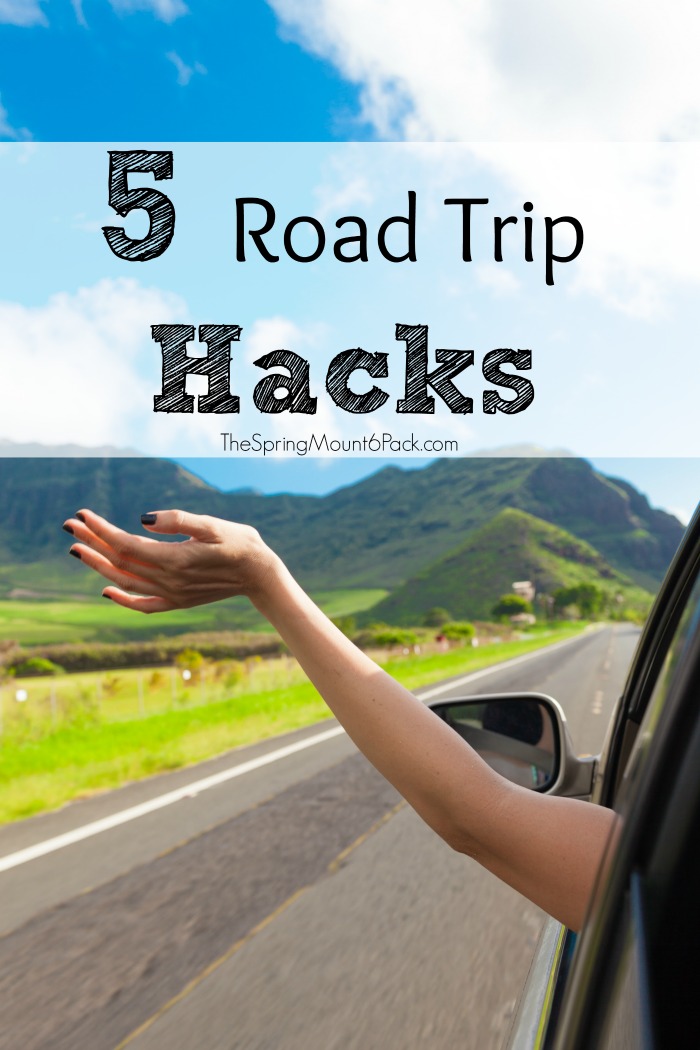 5 Road Trip Hacks
Road trip season happens every year and people all over the country are packing up their vehicles and heading out somewhere fun. Whether you're going on vacation, or the drive itself IS the vacation, when you plan properly for your road trip, everything will go off without a hitch.
Here are some road trip hacks to ensure your next trip is a good one:
Pack the snacks – It's really important that you bring along a lot of great road trip snacks.
Bring plastic bags for trash – After eating those snacks, you don't want to just throw the wrappers and containers on the floor of your vehicle. Bring some plastic bags along and you can put the trash in that and then throw them out when you make stops.
Bring the tunes – Set up the playlist and get jamming. If you don't have a bluetooth enabled radio or an aux cable, make a cd. A mix CD is a great way to build your own road trip library of your favorite music. Think of all the things you love to sing along to and burn some CDs of road music. If you don't have a cd player in the car, invest in a cheap speaker. I have seen small speakers at 5 Below that you can hook your phone up to.
Invest in a personal fridge – There are mini fridges that work from your car's charging ports and will allow you to keep your drinks and water bottles cold on the trip. Of course, a cooler would work too.
Use road apps – You can download road apps to help you find your way, locate cool and fun places to stop, and even to help you find all the best bathrooms along the way. Preload your apps before you go so you don't drain batter or use too much data.
With these road trip hacks, you can plan your next road trip for fun, safety, and style.
Stop by and see Thompson Hyundai if you have questions about preparing for a road trip. They can get your car road trip ready or help you get into a new car that is ready to go.