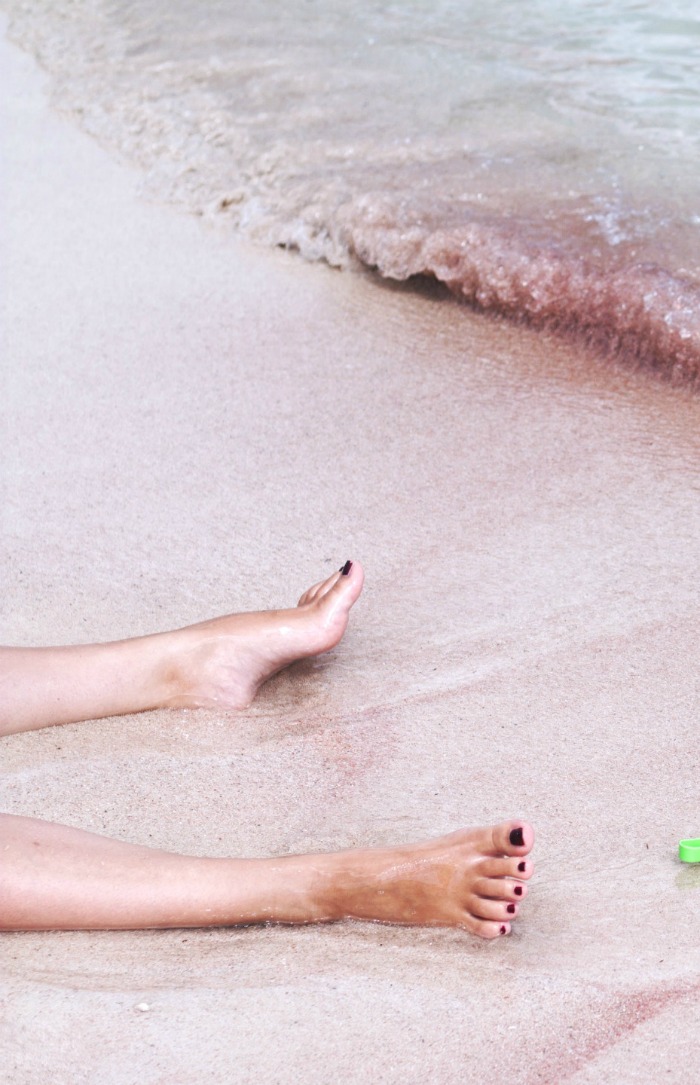 Work on your cracked heels
Given our day to day hustles and activities, be it going to school or work, our feet tend to suffer and get dry, especially when we wear shoes with open backs at the heel. This dryness eventually may lead to cracking skin at the heels. During the summer holiday we mostly tend to wear open shoes such as sandals and flats and this would mean that our cracked heels would end up being visible to everyone. To avoid this it is best to work on them before summer starts. This issue can be easily resolved used a pumice stone or foot file, with which you can easily scrub away the dead skin around your feet, leaving them free of cracks and as soft as you would like them to be.
     2. Always moisturise
We often remember to moisturise other parts of our body such as the face and skin but we often tend to forget the feet. It is crucial that we remember to moisturise our feet as much as any other part of the body. One way to easily remember this is to develop a routine, for instance after your bath or long shower after work, you may apply some foot cream or lotion to your feet. This will help prevent your feet from drying and cracking as talked about previously.
    3. Get a pedicure
Due to the nature of the kind of shoes we wear during summer, our nails are left out in the open, visible to everyone. It is thus important to ensure that they are presentable and nice looking so that they will not leave you feeling insecure and too conscious of your toenails while at the beach for instance. Therefore, get a pedicure and have your nails cut well and polished. You can also do it at home with a couple of your friends if you do not want to necessarily go the salon.
    4. Get rid of corns and calluses
These two are hard areas of dead skin that occur around our feet and on the toenails as a result of too much rubbing and friction. They can be treated through various methods, for instance, through the use of Epsom salts. Soak your feet in water that contains these salts and wait for a couple of minutes. Afterwards, gently file the area with a pumice stone to get rid of the dead skin. It is a gradual process, and you might need to repeat it for a couple of days. To prevent the formation of these corns and calluses, always moisturise and wear shoes that fit well to avoid friction.
    5.  Apply a foot mask
Foot masks have myriads of advantages. For instance, they help get rid of dead skin cells and boost the growth of new ones. They also help to improve blood circulation and help get rid of smelly odours. You can always try some DIY masks which are quite convenient if you are on a budget. Make sure to always exfoliate first, apply the mask, rinse it off after a while then moisturise afterwards. This will guarantee the best results.