This post contains affiliate links. If you buy something from them, I earn a small percentage that helps keep The Spring Mount 6 Pack running.
I received a copy of Crafting with Paracord for review. All thoughts are my own.
We love being outdoors, hiking and camping and just doing fun things outside. I don't know if you have seen the new "thing" lately. People are going crazy over paracords. They are great for people who like to spend time outside. Originally used during World War II as parachute line, durable paracord has become the brightly colored material of choice for a rapidly growing set of crafters.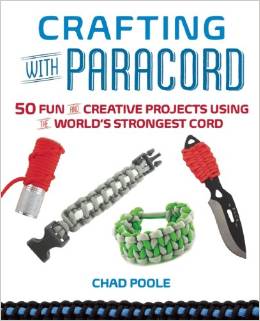 Crafting with Paracord is a great book that shows you how to make creative projects with this strong cord. Filled with step-by-step instructions and full-color photographs showing a variety of practical and decorative projects. From bracelets, bag straps and leashes to knife handle wraps, key chains and watch bands.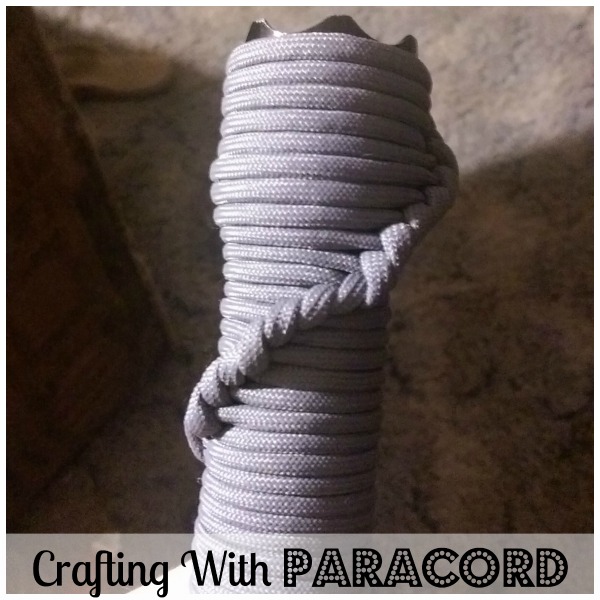 My kids are pretty much obsessed with buying these bracelets and belts and key chains. I mean, you name it. I love that these cords can be unraveled in an emergency and can actually save a life.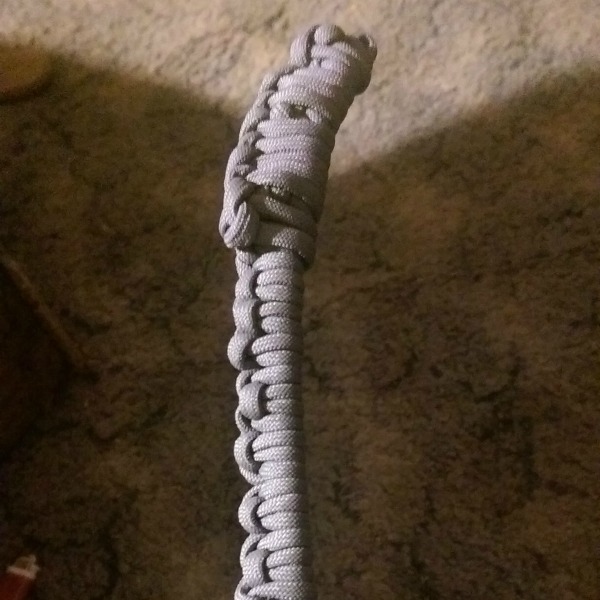 So I wanted to give a few of the crafts outlined in the book a try. I tried 2 of the knot sets. First I started with a single tatted bar. I was surprised at how easy it was. This is done with only one strand. It is easy to add to a key chain or a back pack.
Next I tried  the flash light wrap. I made this one for my brother who loves to go hiking and uses this flash light on his back pack. It is a perfect way to always have the cord rope with him while he is out hiking. He always has his flashlight and now he will always have his paracord too.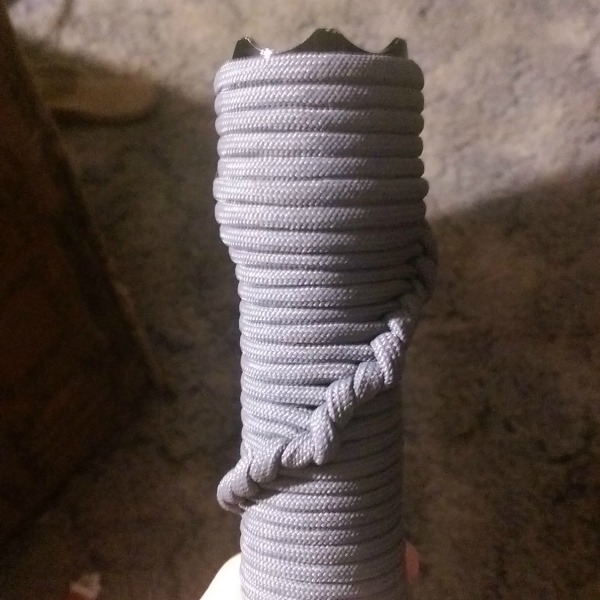 In Crafting with Paracords there are 50 craft ideas and knot ties to try. The next one I plan on making, if the hand sanitizer grenade for my brother. He is a bit of a germ freak and always has his sanitizer with him. I think he will get  a kick out of it. I also want to make a bracelet for myself and a keychain for my mom. I am looking forward to trying the different knot style.
Have you ever seen paracord? Have you tried it? Can you see crafting with paracord?