[enhancednotice id="0″]There is nothing in life more rewarding than becoming a parent. You are now in charge of the caretaking of another human being. That's a tremendous amount of responsibility. Fortunately,  modern technology provides many safeguards for the protection of your child as well as some that lessen your daily burdens. Here are six apps that make the lives of parents easier.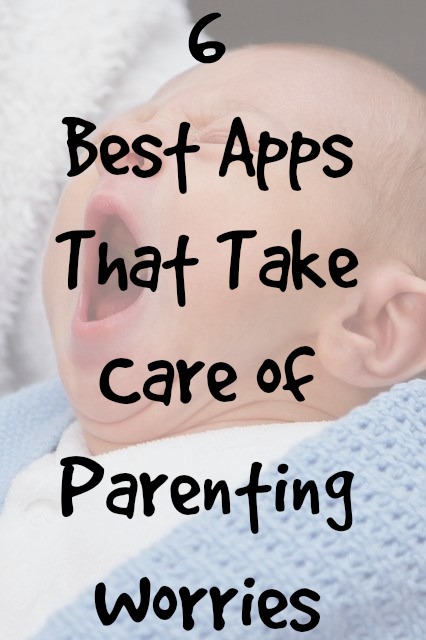 Babyphone
What's the one problem with your baby monitor? You have to pay attention to hear when your child awakens. Babyphone corrects that issue by calling a preset number the instant your child stops sleeping. You can even tweak the settings if you want more control. The sensitivity setting provides notifications for instances such as your child twitching during a bad dream or rolling over. There are few app innovations as impressive as Babyphone's effectively letting your child call you when he's ready to get out of bed. Best of all, this app is free.
iBearBaby
Not every parental worry involves danger. The fear of lost memories is equally great for some. Are you a helicopter parent in training? If so, iBearBaby is a must-own app for any overly proud parent. It catalogues your baby's childhood in a way once reserved for height marks on the wall. You can track anything involved with your child's development from their height and weight to memorable first-time events. There is even sound capture enabled, so the app stands ready for the moment when your children's gibberish evolves into actual words. It, too, is free.
Footprints
Don't let the name fool you. This is a child-stalking app. Sometimes, a parent needs the reassurance of knowing exactly where their kid is at a given moment. Footprints is eerily good at this. It employs real-time GPS tracking to locate your child's cellphone. It even displays a map of their whereabouts, so you can check to see when they've arrived at their destination.
The app stores all tracking data for when you need to research it again at a later date. After all, your child may lie about where they were on a certain date. Use Footprints to bust them. Footprints is free to download, but there is a modest monthly fee for the tracking service.
iHomeopathy
There is no more helpless feeling than having a sick child. Every sniffle and cough is like a dagger to the heart. This app provides you with the ability to treat many of the likely ailments; you simply type in your child's symptoms. The app lists an itemized list of potential cures.  It even provides suggestions for minor medical emergencies when time is of the essence in negating a child's pain. If your child shows symptoms whether you're at home or running errands, with a reliable 4g network and the iHomeopathy app, you can help diagnose an ailment anytime and anywhere. This app is one of the most highly recommended for parents, and it costs only $3.99 to purchase.
iEmergency ICE Family PRO
If your children suffer from any malady, you have different parental needs. Modern technology enables you to carry your child's medical charts with you. ICE, which stands for in case of emergency, is one of the best apps for your needs. You can keep a hard copy of your child's special needs, so that if there is ever an issue while you're out and about, the app operates as your failsafe. It even stores health insurance and medical contact information for quick reference. At $2.99, it's a bargain price for your piece of mind.
Funamo
As your children age, they will start to notice that you interact with your phone or tablet a great deal. When you're on a 4g network, there are dueling concerns when your child plays with your device. The first is that the content you access on your phone is occasionally not something your child should view. The second is that you may have bandwidth limits that streaming video eats up quickly.
Funamo solves both issues by providing strict parental controls. Once active, this product ensures that you filter all Internet content. It even offers an exclusive child-friendly browser if you want to completely remove the element of risk. Funamo offers a risk-free trial if you want to test it first.
Parenting is always scary. If you use modern technology, however, you can lessen the level of stress while increasing your level of oversight. All of the suggestions listed are affordable and empowering.