This post contains affiliate links. If you purchase something from these links, The Spring Mount 6 Pack earns a small commission.
Organization is not my strong suit. Basically, most of the time, I am a hot mess. I need all the help with organization I can get. See, when things are more organized, it takes less time to clean. And less time cleaning means more time having fun. But who doesn't want to be more organized.  Are you looking for some new ways to keep things better organized? Fortunately, there are a number of things you can do to keep your home neat and tidy. These life hacks for organization will help.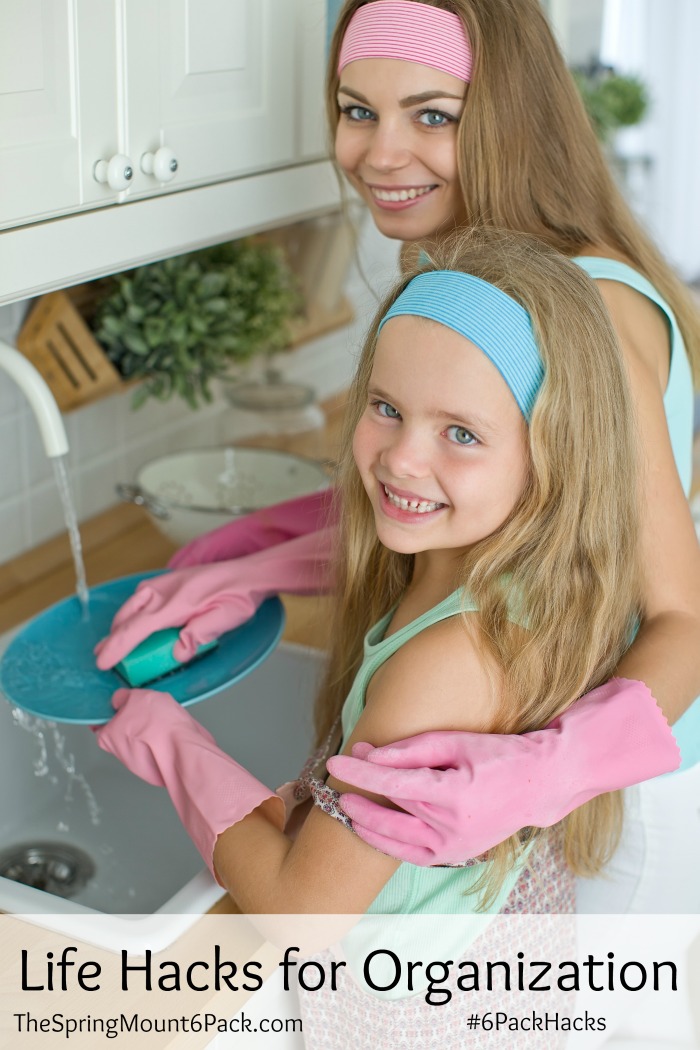 Here are 6 life hacks for organization:
Color code your keys. I used to use nail polish but found that it would chip off. These colored key toppers make it easy to see what key goes to what lock and you don't have to worry about it wearing off. These are reusable so if you change locks, you can simply move the topper.
Use cookie jars to store your nail polishes and lipsticks. Since they're clear, you'll be able to see the color you're getting out. If you have several old cookie jars, you can even organize your nail polishes and lipsticks by color! Don't have any clear cookie jars? These storage boxes are made for nail polish.
Repurpose an old ladder for storage. You can use it for clean towels, books, shoes, or anything else you can't find space for. Not only will it provide a lot of storage space due to it having multiple levels, but it will also make for great décor. If you don't have an old ladder but still want the look, here is a ladder rack designed for holding towels, and this one has a ladder design with shelves.
Fill your refrigerator with storage containers to keep it organized. Assign one storage container to dairy, one to fruits and vegetables, and so on. You can label each container so you can just easily pull out the container when you're looking for a specific item, rather than trying to find what you need in the fridge. These storage containers work great.
Use an old drawer as a jewelry organizer. All you'll need to do is add some knobs to hang necklaces and bracelets. You can keep boxes on the bottom of the drawer to hold things like earrings.
Use an old wine rack to store towels. Not only will it look visually appealing in your bathroom, but you'll give new life to an old item!
These are just 6 great life hacks for organization! By following these tips, you can keep things tidier in your home.