A leather jacket is one of the most versatile pieces of clothing a person can have. It can protect a person from the wind during a long or short stroll on a bike or shield the wearer against harmful sun rays or drenching cold rain. With so many leather jackets available on the market, it is so easy to make mistakes in choosing which leather jacket suits you. 
There are so many varieties of leather jackets on display in the market. Determining which one is best for you requires not just keen eyes and creative fashion sense, but a little background and serious considerations. Here are six mistakes people usually make when choosing the right leather jacket to help you avoid making them too!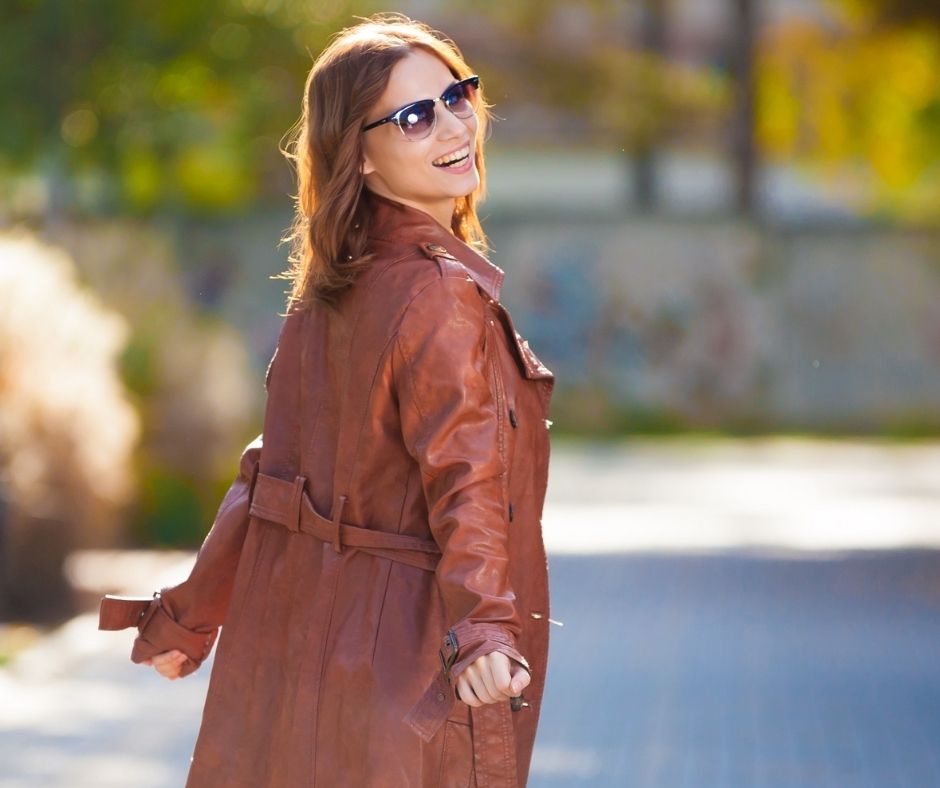 Choosing the wrong style or design
Naturally, people want to look attractive, even when wearing leather jackets. The most common mistake a person makes when buying one is choosing the wrong style or design. Of course, a person would prefer a leather jacket that does the job and keeps them comfortable simultaneously, right?
Choose a leather jacket that doesn't have button-front jackets. As much as you want this kind of style, you will be at a more significant disadvantage when you wear them during wintertime. Button-front leather jackets aren't good for keeping warm for extended periods because they have gaps where air could freely pass. Instead, you can try leather jackets with zippers from PalaLeather. They are very flexible. You can zip them when it's cold and unzip them when the temperature becomes too hot.
Disregarding the leather's quality
A leather jacket comes from various animals' hides. Often, people forget this fact and settle for leather jackets that are eye candies. It's one of the most common mistakes people usually commit, but you shouldn't do too.
Just because the design is beautiful and suits your preference does not mean you should get them too. You are more likely to spend more money if you choose a leather jacket that is pretty yet of low quality. Low-quality leather jackets, or those that claim to be made of 100% leather but turned out to be synthetic, can be easily damaged. This type of quality in leather causes you to get another one again. If you are trying to be shopping-wise, get an authentic high quality leather jacket. They are durable and save you money.
Choosing the wrong size or length
Another common mistake in picking a leather jacket is choosing the appropriate size or length. Remember that it's leather you will be wearing and not cotton or whatever type of fabric.
Buy yourself a leather jacket that is right for your size. If you get a small size for you, the chances of getting blisters or other skin issues are higher. Now, if you get a size that's bigger for you, you would look awkward. Unless you feel okay with bigger sizes of clothes, you should pick a size that's just right for you. This way, you would still be free from moving around.
Buying pre-loved leather jackets
Some people want to save up on a few bucks, so they choose pre-loved leather jackets. They think it's economical to opt for pre-loved ones since they offer them a much lower price. Big mistake!
Used leather jackets, regardless if rarely used, may have signs of wear and tear, especially if the previous owners neglected the item(s). Often, used leather jackets' qualities have already depreciated, so you would not be able to maximize what the leather jacket has to offer. Again, don't settle for a leather jacket of lower quality if you are trying to save on money because, in the long run, it would only cost you more.
Choosing an incorrect color
Black or brown are the most common colors people pick when getting a leather jacket because they go well with all other colors. But even in choosing the right color, people can still easily make errors.
To avoid this, before you choose which one you want to get, try to determine first why you are purchasing them in the first place. Are you getting them so you can wear them every day? Or just on some occasions? If your purpose of getting the leather jacket is to wear them daily, try to get a color that can go well with many other colors. This way, your outfit options would not be limited. Neutral colors, brown and black, are the perfect fit.
Choosing the wrong skin or hide
Another easy mistake when choosing a leather jacket is choosing the skin or hide. Some people buy a leather jacket because the label says it's a leather jacket. They don't stop to consider what the hide is. Is it calfskin? Cowhide? Or buffalo? There are many types of leather, and choosing which one should be on your preference.
If you're looking for a leather jacket that's soft on your skin, you should get one from lambskin leather jacket or calfskin. Or, if you prefer a bulky or tough one, it's wise to choose a leather that's from a buffalo or cowhide. Textured leathers are from snake or crocodile leather.
Leather is such a high-end material; therefore must be carefully sought out. Most consumers don't look at these considerations when purchasing leather jackets for a long time. If you're going to spend a lot of money on a leather jacket, you should get something worth your money. The quality, size, and hide are the most important factors to consider before purchasing one. The color, style, fit, and leather jacket function that bring out the best in you builds on this foundation.