When you think back to your childhood, what are some of the very best memories you have? Although there may be quite a few of them, we're betting that the majority of your favorites revolve around family vacations in some way. Even if you can't quite remember where you went or exactly what you did, the fact that you traveled somewhere with your entire family and were able to spend quality time together is what really counts. There are some other excellent reasons why family vacations are important, so take a look at our blog and you'll soon see why booking some time away together should be on your to-do list.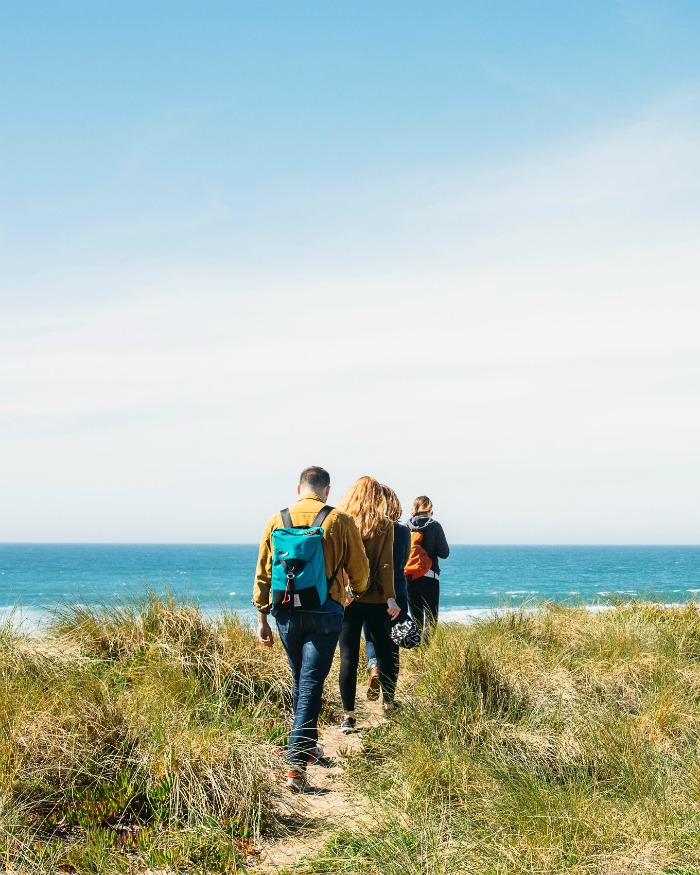 See Places Together
The world is a fascinating place, and if you can travel to at least a handful of countries over your lifetime, that's a great thing. If you can take the kids along with you, that's even better. It's good to see what other countries and cultures are like and how other people live in order to get a better understanding of the world in general. Knowing this information because it has been seen firsthand is even better, and will help them to become more well-rounded adults as they grow up.
There are so many different things to learn about the world that it's possible just to keep discovering new ideas and places, and when you can experience the same interest and intrigue as your children, that's a wonderful thing and will help you to bond.
Find New Interests
A vacation is the ideal time to discover new interests because, unlike in normal, everyday life when things are rushed and it's all about school and work and living to a set routine, on vacation you can have a lot more freedom. That means that you have the time and the opportunity to try anything you want to (within reason, of course!).
Exposing children to new experiences and activities will always make them more interested in it, and that can mean finding a hobby that they can enjoy for life. If you hadn't been on vacation together, you may never have seen or even heard of this activity, whatever it may be, and that would be a big shame, especially if it turns out to be something that they could even potentially make a career out of.
Bonding
Parents and children will no doubt love one another, but that doesn't mean they are especially close, and the older the children get, the weaker this bond can become. That's why it's important to spend quality time together – it's far better to spend a short amount of fully focused time rather than a lot of time while you are distracted doing other things. When you're on vacation you won't have those other distractions, and you can really commit to being with your children and getting to know them again.
You Can All Relax
There are so many things to deal with on a daily basis for both adults and children. It can be hard to relax due to worries or simply because everyone is so busy. By the time any afterschool clubs and homework have been done, and by the time parents get home from work, it can all feel rather rushed and forced, and that can lead to stress within the home, even if you don't realize it.
Allowing yourself and everyone else to be more relaxed is so important when this is the case. A family vacation should be all about relaxing, but that doesn't necessarily mean you have to be lying on a beach all day long (unless you want to, of course). It can simply mean that you're doing something different which allows you to really live in the present and be more mindful because you're not thinking of the past or the future, you're just enjoying the moment.
You'll Make Memories
One amazing family vacation that creates gorgeous, happy memories for you and your children is a lot better than lots of vacations that are half-hearted and not much fun. It really is a question of quality rather than quantity, and that's why people are happy to go to Bonsai Finance for a personal loan in order to make the most incredible vacation possible. No one wants to be worrying about affordability in their wonderful family getaway.
The memories that are made on one amazing vacations are the ones that will last forever. They will be shared with your children's children and the photos will be pored over for years to come. Your children will know that they are loved and that you enjoyed spending time with them – that is hugely important.
Opportunity For Teaching
Children love to learn, even though some of them may not enjoy learning in a classroom environment. This is where a family vacation can come in useful because it is a chance for you to teach your children useful lessons in a more active, more fun environment. The lessons that they may have had trouble grasping at school can suddenly become much more accessible when they are taught in a different, more relaxed and open environment.
What's really great about this method of learning is that it can take place anywhere, so you don't have to change your vacation plans to fit in with whatever topic your child is learning about at school. Plus, it is likely that they will remember it better and for longer because it will be unusual and exciting.
Make The Most Of Their Childhood
Children are not children for very long. They do say that even if the days are long when you're a parent, the years are short, and before you know it your children may not even want to go on vacation with you anymore. So while they are little enough to enjoy their time away with you, make the most of it. Give them as varied and interesting a childhood as you possibly can and you will be doing an excellent job as a parent. Plus those long days and short years will be full of adventure and fun.