Being a bridesmaid is an honorable duty that anyone involved in the wedding often takes seriously. The importance of being a bridesmaid varies depending on whom you ask, but it's typically accepted that bridesmaids play an essential role in any wedding. In this article, we will discuss how to be a good bridesmaid.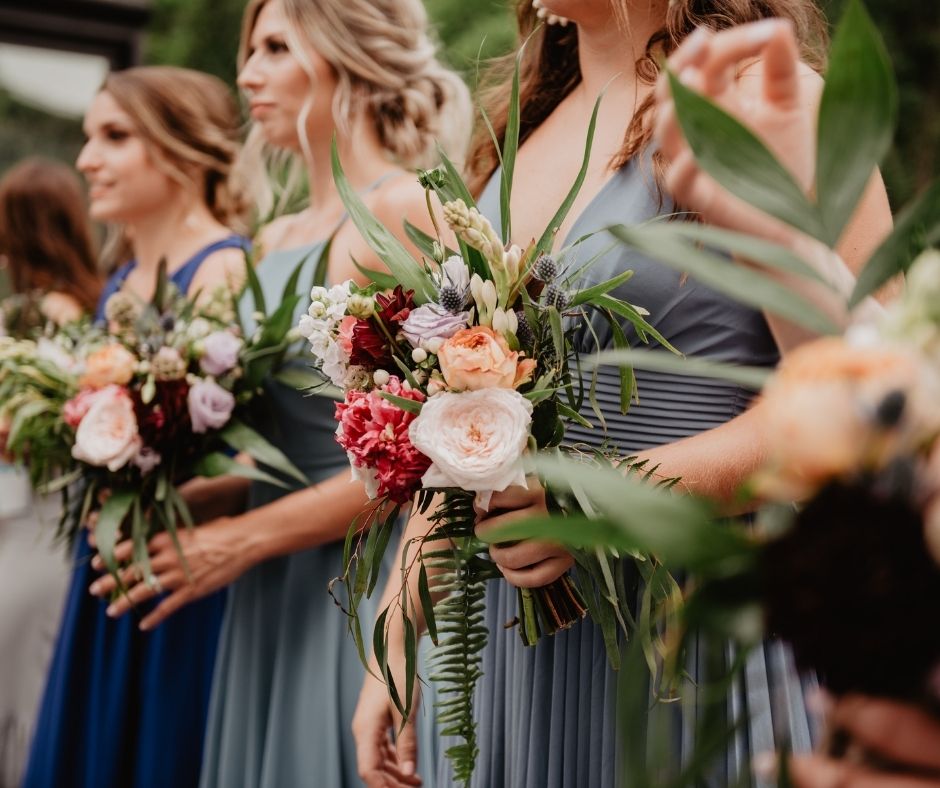 Be Prepared to Pay For Your Bridesmaid Dress
Being a bridesmaid is a tremendous honor, but it's also a big responsibility. You're not just there to support your friend on one of the biggest days of her life. You'll also be expected to help her plan, budget, and execute her dream wedding, and that could get expensive. Before committing to being a bridesmaid, you should be prepared to pay for your bridesmaid dresses upfront. Bridesmaid dresses can cost thousands of dollars, and you can go with brand Cicinia if the bride hasn't planned for that expense in the wedding budget, she may ask you to pay for it, so she doesn't have to.
If you want to avoid this potential issue:
Discuss it with the bride before agreeing to be at the wedding party.
Ask whether or not she has funding set aside for bridal party outfits and which items she expects you to cover.
If necessary, use this as an opportunity to politely decline or discuss what other responsibilities you might have as a bridesmaid instead of wearing a formal gown.
Make Sure You Have an Accurate Headcounts
As a bridesmaid, one of your most important responsibilities will help the bride and groom get an accurate headcount for the wedding. This is because the final cost is often determined by how many people they feed, drink, and sit at the venue. As such, you must make sure you have a good idea of how many people are coming to the event so that the bride and groom don't end up accidentally overpaying for their dream wedding.
Don't Threaten to Back Out at the Last Minute
When you're a bridesmaid at a wedding, you're signing up for months or even years of responsibility and pressure. You might have to pay for your dress and travel expenses, attend pre-wedding events, and spend time helping plan the wedding. Most importantly, as a bridesmaid, you're expected to show up on the big day. If you say yes to being a bridesmaid, don't threaten to back out at the last minute. If you've been having doubts about whether you want to be at the wedding party for months or even years beforehand, it's better to let the bride.
Talk to the Bride About Her Expectations
If you're a maid of honor or bridesmaid, talking to the bride about her expectations is one of the most important things you can do to make sure you're on the right track. The idea of talking to a bride about her expectations may feel intimidating at first. But remember, this is why she asked you to be a part of her bridal party in the first place because she sees something special in you, and she trusts you to help make this day everything she wants it to be.
Don't Steal the Spotlight
The best bridesmaids know how to make the bride look good. They'll be the ones who keep track of the ring and the bouquet, who help put on makeup, who print out directions and coordinate transportation for out-of-town guests. The best bridesmaids act like they're there to help make the bride's day run smoothly because they are. It's easy to get caught up in what you might want on your wedding day: a particular hairstyle, this shade or that shade of bridesmaids dresses But remember: this isn't about you. It's about making your friend's day every bit as unique as she wants it to be. If you do that, you can be sure that she'll want to return the favor when it's your turn.
Anticipate Her Emotional Needs
When you're the bridesmaid, your job is to be there for your friend/family member, so one way to do this is to anticipate her emotional needs. Is she stressed about the fact that her mom isn't coming? Offer to help plan a spa day. Determine what's going on in her life, and then figure out how you can help. If you know she's stressed about something or has a lot of stuff going on, ask if she needs any help with anything. You can do many things as a bridesmaid that don't have anything to do with planning. If she's feeling overwhelmed with everything, offer to take some of the more minor things off her plate so she can focus on the big stuff.
Wrapping up
If you want to be a good bridesmaid, it's crucial to focus on what is best for the bride. Being yourself and not trying to be something you're not will help put the bride at ease and make her happier on her wedding day. No bride should have to worry about her bridesmaids making her feel nervous and self-conscious before the wedding. She wants you to feel relaxed and confident so that you can be the most fun, beautiful version of yourself on her special day. Still, a little help from professional bridesmaid dresses brands like Cicinia can go a long way into helping you make the right choice!