There's no better way of building a connection that's greater than yourself than through getting in touch with your spiritual side. Having a spiritual dimension in your life will help you live a happier life, which seems like a far-fetched idea in the 21st-century. This lack of greater connection with the self is mainly due to the Internet, which might lead you to desire to live a life like that of your friends, family, or famous personalities.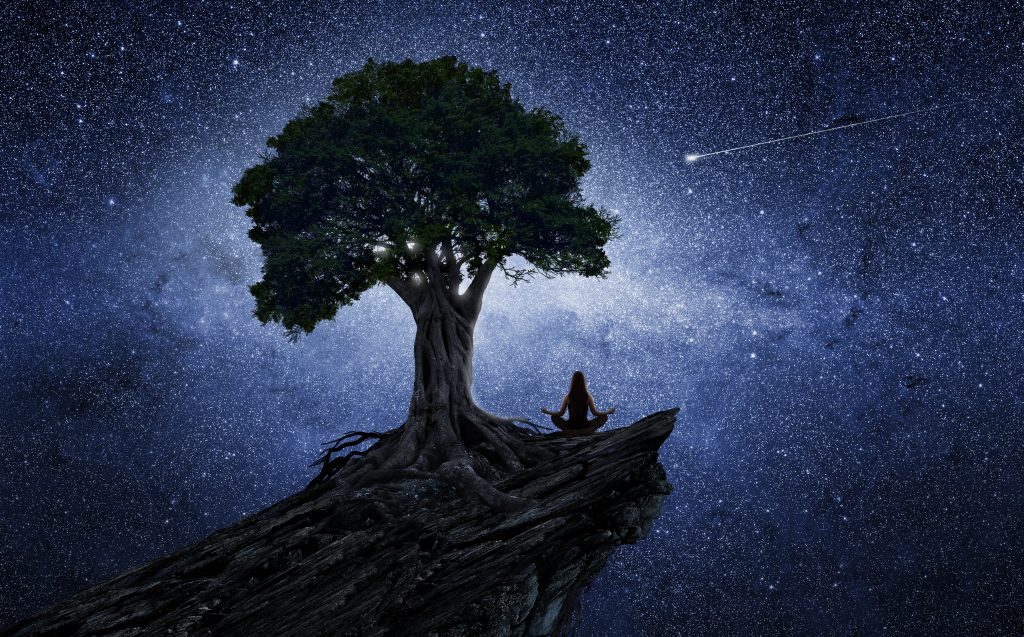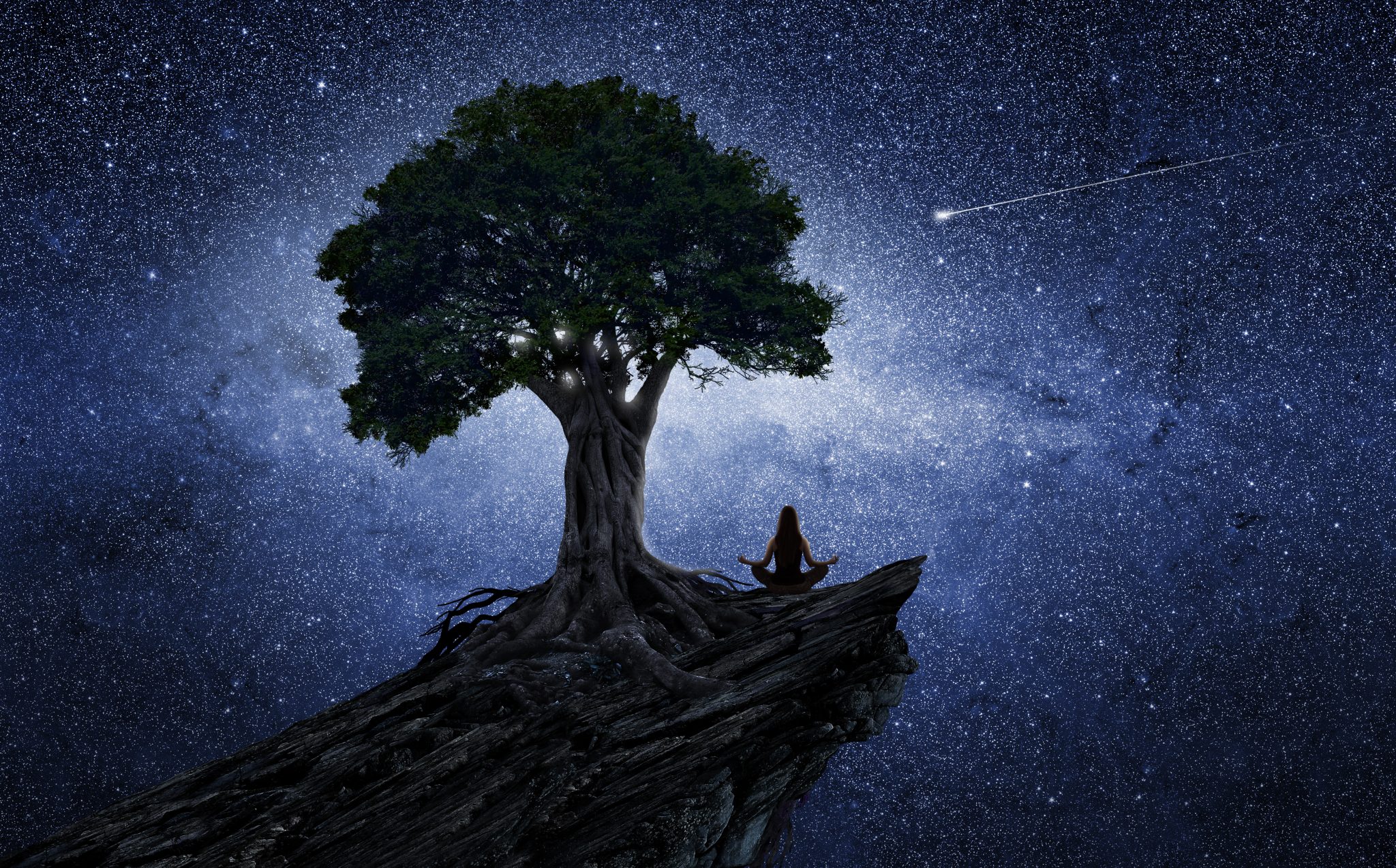 These societal demands lead to you suffering from unending pressure because of the desire to constantly improve yourself in various aspects of your life, such as your relationships, jobs, or income. To help address such issues, here's a guide on ways you can get in touch with your spiritual side and, consequently, find inner peace:
If you're starting your spiritual journey, meditation is the best way to build a greater connection with your spiritual side. The spiritual practice of meditation originated in India, and has, since then, quickly been embraced worldwide due to its effectiveness in helping you find inner peace. Meditation effectively achieves this by calming down your mind, clearing your intuition, and improving your focus.
With such immense benefits, setting aside enough time each day to meditate is advisable. You shouldn't have a hard time achieving this as all that's needed is a quiet, peaceful, and small space. In addition, there aren't specific rules you need to follow, so you can choose to meditate anywhere you choose, be on the living room floor or in the outdoors. The best thing about meditation is that there are different techniques, giving you the option to choose the most comfortable one that suits your needs.
To realize progress in your spiritual journey to understand things, such as the meaning of finding money on the ground, you need to have set aside a minimum time for meditation. Ideally, this means making sure to meditate for at least 15 minutes each day. After developing this routine practice, you'll build a better connection with your spiritual side.
For you to get in touch with your spiritual side, you'll also need to nourish your brain. Today, many people often overlook this and, instead, spend most of their precious time watching television or browsing the Internet. However, you need to occasionally set aside time to read either a book, journal, or magazine on spiritual guidance and self-care. In addition, reading is an excellent exercise for your mind as it helps you discover new ideas that improve your life's understanding.
Yoga is a practice that combines spiritual teachings, meditation, and movement. By practicing yoga, you get to boost your spiritual wellness by reducing physical and emotional strain to both your body and mind. Other benefits of yoga you can enjoy include improved immune system, reduced stress levels, lower blood pressure, as well as less chances of suffering from fatigue, depression, insomnia, or anxiety.
Practicing yoga yields all those benefits because it helps align your body and mind as it teaches you to concentrate on your positioning and breathing. As a result, this teaches you to silence your mind and promote inner peace within you to propel you when going about with your daily activities.
Spend More Time In Nature
Spirituality involves your relationship with nature and the outside world. Because of this, it's perfectly logical to spend more time in nature as this can help you realize its calming effects. Some activities you can do to surround yourself with greenery, the seas, clouds, and trees include:
Stretching by the water

Taking a walk in the park

Running along the beach
When spending time outside, you get to enjoy natural sunlight, which boosts dopamine production. In addition, it improves your sleep cycle because of the regulation of your body's natural clock. By spending time in nature, you get to enjoy its beauty, strength, and magnificence better, thereby making you feel as though you and nature are one.   
If you're looking to connect with your spiritual side, you need to make sure that your body, spirit, and mind are all connected. You can achieve this goal by doing cardio activities, such as cycling or running, which make your heart pump a lot faster and increase your body's endorphins. As a result, you feel a lot stronger and more euphoric, ready to tackle the day's activities thrown at you. In addition, you need to be conscious of the meals you take, and should ideally stick to healthy diets.
You can't embark on your journey towards spirituality without first acknowledging your desire to embrace more spiritual practices. Therefore, setting your intentions right should be one of the things you do from the start if you're committed to getting in touch with your spiritual side.
You can set your intention by either telling a friend about your wish to become more spiritual or starting to learn a lot more about spirituality. Once you consciously acknowledge your desire to become more spiritual, you'll be able to further propel yourself towards becoming a more spiritual person.
Interact With Like-Minded Individuals
Another way you can become more conscious is by surrounding yourself with a community of people who make you feel treasured, inspire you, and bring positivity into your life. After all, spirituality isn't a private endeavor, and you should always look for assistance from other persons.
Therefore, you need to join a community of like-minded individuals, either by attending retreats, workshops, or classes. This way, you'll get to experience the energetic resonance brought about by you being a member of the group. With the right individuals around you, it's also possible to avoid being sucked into a toxic environment that makes you feel out of touch with your spiritual side.
Takeaway
Today's world is very demanding as you'll need to balance all numerous aspects of your life—work, family, and friends. This can, other than being time-consuming, take a toll on your energy. As a result, it's easy to feel lost and empty inside, leading to you suffering from anxiety or depression. The best way to keep away the negative energy out of your life is by practicing spirituality. Highlighted in this article are some practical ways to do this so that, consequently, you can get in touch with your spiritual side.