Planning the perfect wedding is no small affair, especially when you're doing everything on your own. Not everybody has the luxury of hiring a costly wedding planner to handle everything. However, wedding planning involves tons of logistical issues that need to be taken into consideration. In this article, we're going to cover eight common wedding planning mistakes new couples make.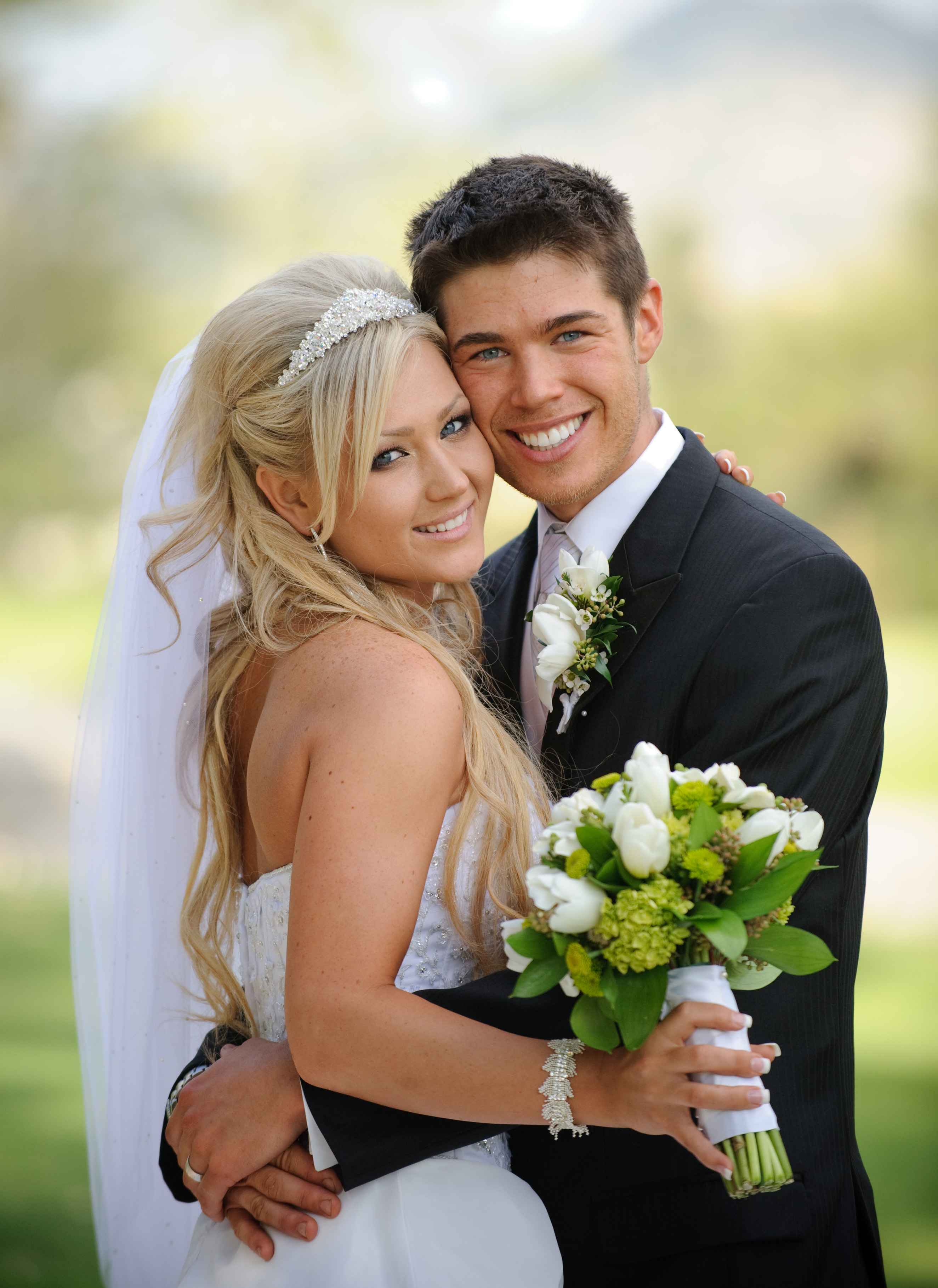 Focusing on the Ring Instead of the Meaning
Buy a rose engagement ring with an attractive stone that fits within your budget instead of spending three months' pay on a symbol of your love. It is the commitment, not the symbol, that matters. If your intended bride cares more about the cost of the ring and the size of the stone than your ability to pay for it, you will face a lifetime of fights over money or a divorce after piling up debt because you can't agree on how to spend it. Select a wedding ring that fits your budget and future partner, not the fanciest thing you can find. We'll also discuss what you can do to avoid making those mistakes in the first place.
Sending Out Invitations without Finalizing Plans
While many couples are eager to send out invitations as soon as they make their initial plans, wait until you have finalized the biggest details of your wedding – the wedding location and reception location if it will be separate from the wedding. You don't want to send out invitations promising to have the wedding at 2 PM on the 9th of June only to find out that the venue has a schedule conflict or cannot accommodate a party of your size. And, waiting before you send out the invitations ensures you don't invite more than you can accommodate on your budget. Nor should you try to pack people into a venue location in order to save money or you'll ruin their day on your big day.
Starting to Plan the Wedding without Having a Firm Guest List
While compiling a guest list isn't the most exciting part of planning a wedding, knowing how many guests will be there is essential when it comes to logistics. Lots of people start to buy flowers, rent equipment or even buy a cake without knowing this crucial piece of information.
Your guest list will affect many things, such as the seating arrangements, the size and cost of the venue, catering costs, etc. Starting to budget your wedding before your guest list is finalized might leave you with surprises. The last thing you want to do is give a non refundable deposit on an 80 seat restaurant room only for your guest list to balloon afterwards.
Also, the number of guests will dictate the ambiance of the wedding and reception as well. If you have a smaller guest list, you can opt for a more discreet affair somewhere more familiar. But if you have 300+ plus guests, you'd be better off renting a huge reception hall or arranging for outdoor installations. This is why it is absolutely essential that you know the exact number of guests you'll be expecting before you plan anything.
Having Too Much of a Party
We're not talking about over-drinking here, which can certainly be a problem. We're talking about long drawn out celebrations complete with a 2 hour ceremony, pre vow drinks, a multiple course meal, additional cocktail hours, and so on. Not only will this eventually cut into your bottom line, there is a certain time limit before a party starts going sour. Keep it short and sweet if you want everybody to leave with a smile on their faces.
A Wedding Too Rich
The worst way to start off your married life is with a loan to pay for your wedding. Plan a smaller wedding you can afford or arrange for financial assistance from relatives in lieu of gifts instead of going into debt for a ceremony more expensive than you can afford. You could even charge guests for the reception, but it could be tricky.
You don't have to have an expensive wedding to have a happy marriage. In fact, many of your grandparents married in small church ceremonies with simple golden bands and stayed together for a lifetime. This also means bucking the trend for destination weddings because you don't want to have to travel after the ceremony, instead pushing the costs onto your friends and family who may be challenged to attend.
Make your budget before you start making plans for the wedding, then make plans that fit your budget. This is especially true when it comes to outdoor weddings. People often underestimate their costs and end up going overboard. Some people think that planning an outdoor wedding is all about renting a few tents and a DJ, but there are many more expenses that need to be taken into consideration as well. You'll have to rent toilets, arrange generators, lighting, cooking equipment, etc. And there's always the possibility of something terribly wrong happening such as extreme weather. In this case, you'll have to have an alternative plan, which will usually cost you as well.
Not Identifying and Managing Costs Early On
Find out how much things like tents as a backup in case of rain, wedding rings and food cost. Then look for ways to save money on these costs. You could select lower priced entrees for your wedding dinner or arrange to have your smaller wedding party eat out at a nice restaurant instead of renting a venue and catering it. This choice alone will eliminate around a third of the cost of the average, expensive wedding.
You could save even more by having a small reception with finger foods in the reception hall at the location where you get married, and you will often be able to rent it for the fraction of the standard cost because you are already using the church or wedding hall.
A lot of people are against renting or buying used wedding dresses, but you could buy a used wedding dress and have it tailored to fit you instead of buying a name brand dress you'll ideally only wear once. Alternatively, pick a dress that already fits you perfectly, instead of a brand name dress that requires tailoring at additional expense.
When it comes to things like flowers, don't get attached to particular types like Peruvian roses; the better option for your budget is to choose a color and style and ask the florist for an affordable array of options.
Letting Others Set the Expectations for Your Ceremony
The effort expended in keeping up with the Joneses keeps the average person in debt and prevents them from actually building up wealth. The wave of un-reality shows about brides setting up weddings that rival soap opera performances, and bridal magazines that take money from advertisers to promote the biggest bashes possible along with the women who go along with these trends, explains why the average cost of a wedding was more than $30,000 in 2015. That is a five thousand dollar increase over three years prior, so inflation is clearly not to blame, but instead social expectations and people afraid to say no to them are.
One way to dramatically save on your wedding is to have a small reception after the wedding ceremony instead of having a major reception with a band and a sit-down dinner for hundreds of guests. You should also pare down the invitation list to a few dozen friends and family instead of having as many witnesses as possible. Don't pay fifty or more dollars per head to show off your big day to people you likely won't care to keep up with after you send a thank you card for the gift.
Failing to Plan for Contingencies
Plan for contingencies in advance to avoid disaster. For example, have a "rain plan" on what to do if it rains when your wedding is in an outdoor venue. If you want to hold your wedding at a particular location, have a second and third choice in mind in case it isn't available. Think of alternatives on who to have in the wedding party if your first choices are unavailable. Consider what you'd do if the caterer can't get the menu items you want at the price you're willing to pay.
Conclusion
If you want to lower your wedding costs, there's a lot you can do. Start by buying a ring that is a symbol of your love, not a status symbol. Don't send out invitations before finalizing your plans or budget. Don't let others set the expectations for your wedding, and instead make the plans based on your preferences and budget. Remember that you have to determine costs in advance of making plans to stay within your budget in the first place and that you have the right to negotiate and substitute so you can afford the wedding without living a lifetime in debt. Finally, plan for contingencies so the most important day of the rest of your life doesn't become a horror story.