If you have an office space with several employees, chances are your office floor gets dirty with spills and dirty a lot. And that's okay, what's a business without people anyway?
However, a dirty office floor can put off prospective clients and hurt your business growth in the long run. It's also a safety hazard for your employees. No wonder every business has a fair share of reasons to invest in effective solutions like floor polishing machines.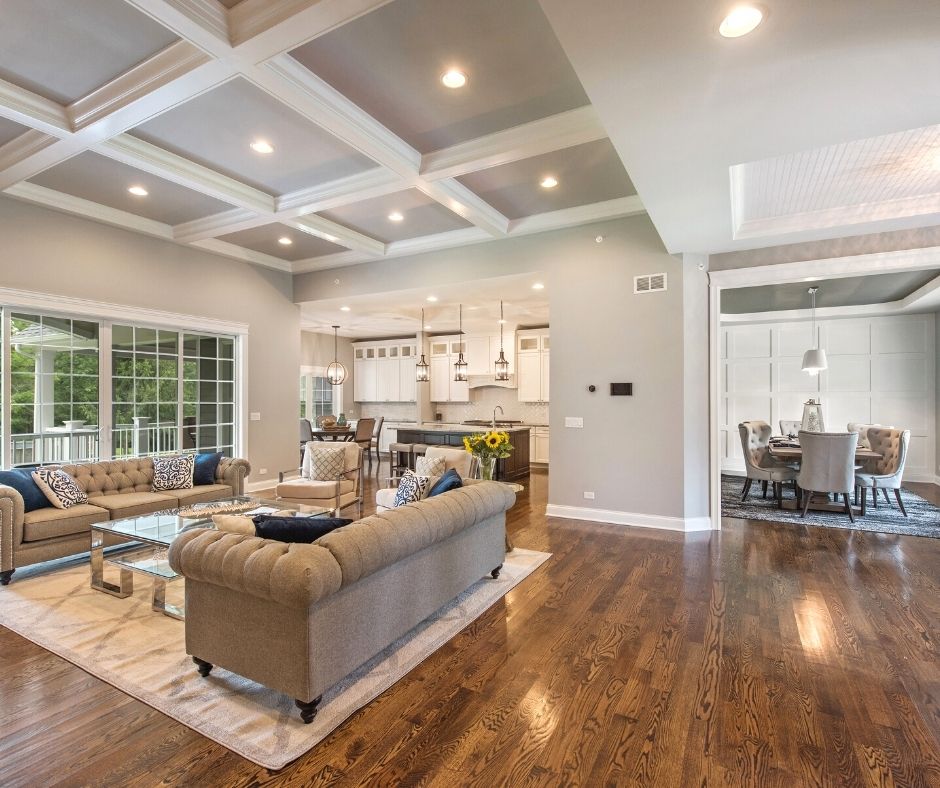 Understanding a Floor Polisher
As the name suggests, it is used to clean and polish floors. It can be used on different floor surfaces, including concrete, marble, and tile. Floor polishing machines typically consist of a motorized brush or pad to scrub the floors and remove dirt, stains, and scratches. Some machines also include a built-in vacuum system that helps collect the dirt and debris removed from the floors.
Why You Must Invest in a Floor Polisher For Your Business
From effective cleaning to faster operation, here are all the reasons to invest in a floor polishing machine.
Less Time to Clean the Floor
Floor polisher machines can help with better time management. The machine quickly scrubs dirt, stains, and scratches with a motorized brush or pad. This leaves the floor looking clean and polished in a fraction of the time it would take to clean the floor by hand.
Improved Appearance
Dull and dirty floors can make your business look disorganized and unprofessional. However, your business will appear more polished and professional with shiny and clean floors. Additionally, employees who work in a clean and sanitary environment are less likely to get sick, which brings us to the next advantage. Read on…
Health and Safety
A dirty office floor can be a safety hazard for both customers and employees. By keeping your floors clean and polished, you can help create a safer and more sanitary environment for everyone – the employees and the visitors – keeping them safe and sane.
Increased Customer Satisfaction
When customers enter a business, the first thing they notice is the condition of the floor. A dirty and dull floor can be unappealing and make the organization look irresponsible. On the flip side, a clean and polished floor will leave a good first impression on customers and make them more likely to return in the future.
Cost-Effective Solution
Floor polisher machines are a cost-effective solution for businesses that want to keep their floors squeaky clean, and polished. Compared to hiring a professional cleaning service, investing in a floor polisher machine is a more affordable option. Why not find out more?
Cleans Various Floor Types
A floor polishing machine can clean, polish, and scrub various types of floors. This makes them a versatile option for businesses that want to keep their floors looking clean and polished. Some of the types of floors that a floor polishing machine can be used on include concrete, marble, and tile.
Easy to Operate
These machines are easy to operate and can be used by anyone. They typically have a simple on/off switch. Most machines also include a built-in vacuum system that helps sucks-in all the dirt and debris from the floors. This makes floor polishing a quick and easy task for even beginners.
Less Maintenence
Not all of us have time to spare time for unwanted repairs. If you can relate, a floor polisher can give you great respite by being absolutely low-maintenance. All you have to do is keep the machine clean and free of debris, and you can typically use the same brush or pad for prolonged periods.
Final Thoughts
A floor polisher machine can be a valuable asset for any business. Not only does it help to keep the floors clean and polished, but it can also improve the aesthetics of office space.
If you're looking for an effective way to keep your floors clean and polished, then investing in a floor polisher machine could be an ideal investment choice.