Disclosure: Comped activities and, in some cases, media rates,  were provided to showcase this venue properly. All opinions are my own.
Recently the kids and I partnered with US Family Guide to check out A Day Out With Thomas. The Thomas Train comes by to the Strasburg Railroad, by Lancaster. It is filled with wonder for the kids. They love to see their favorite storybook character coming to live. The big blue train is available for rides for the kids.
My kids were so excited to go on their first train ride. It is a simple ride just up the track and back again, lasting about 20 minutes. Honestly all the kids, not just mine were so excited to be on Thomas, believe me they could care less how far it is. Thomas pulls in to the station, everyone loads up, and the train starts down the tracks.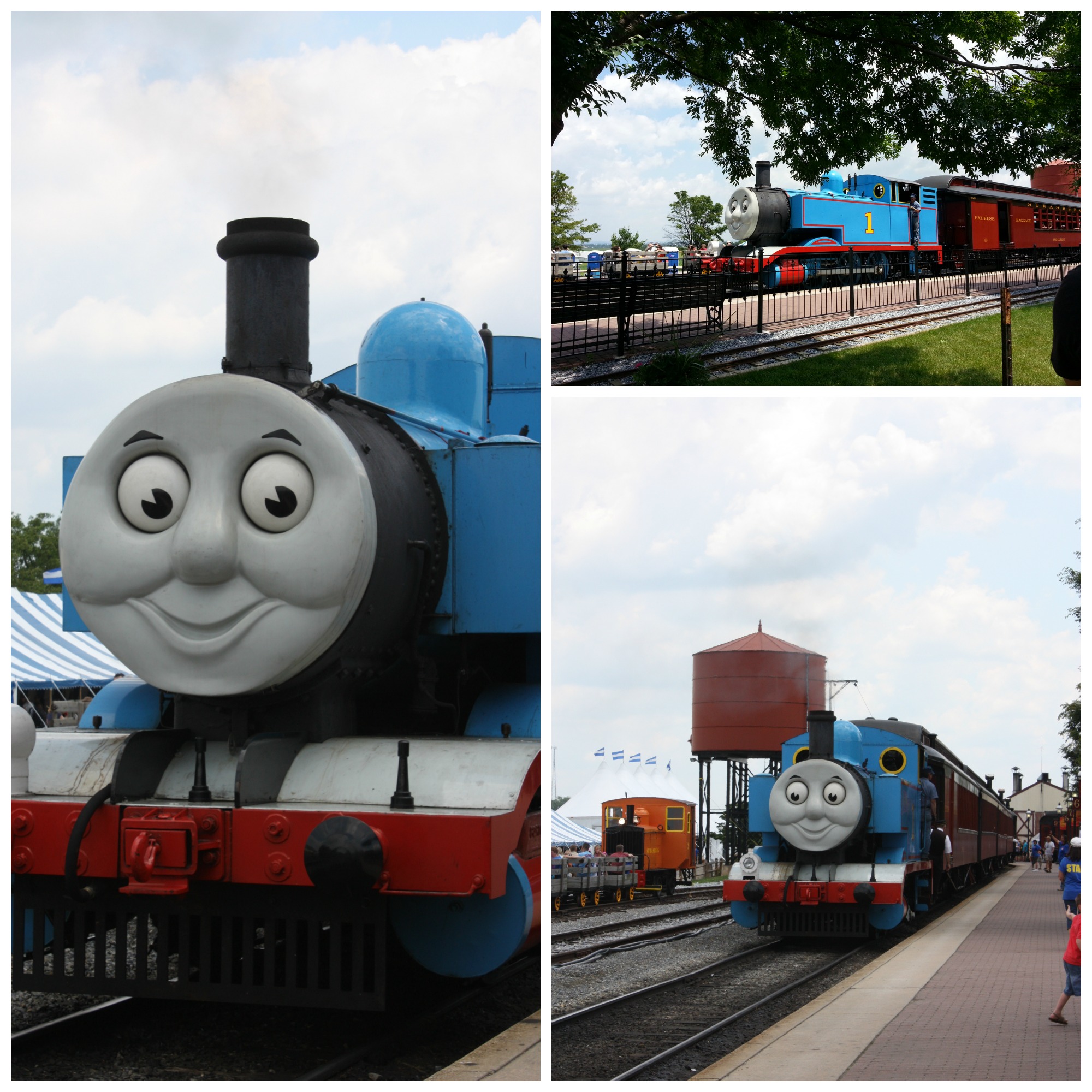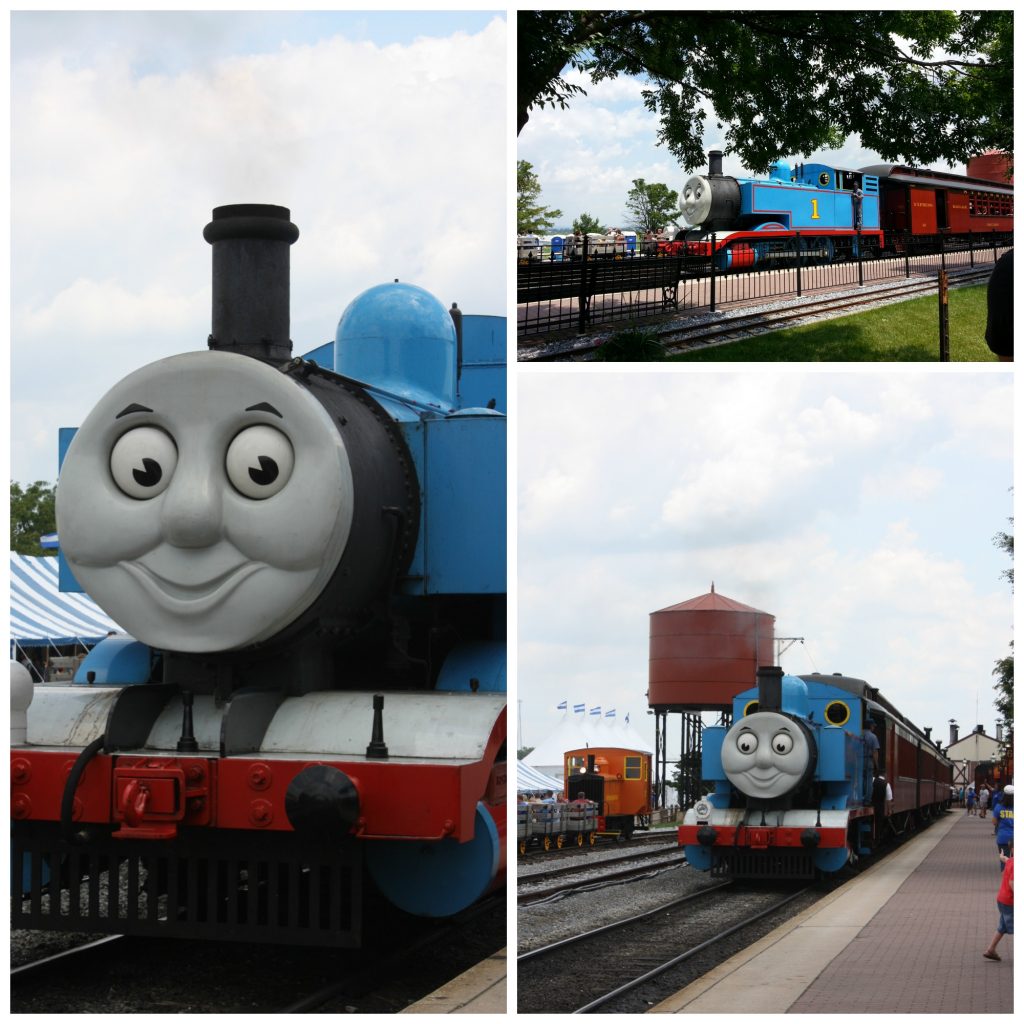 Besides the train ride with Thomas, there were lots of other things to do, that was included in the tickets. There was an old fashion pump car. All of the kids were getting a kick out of watching the adults pump the handles up and down.

There are the cranky cars. Perfect for the little ones. The kids sit in the cars and crank the handles around the as they go around the tracks. While everyone is waiting for their turn to ride Thomas, they can get a ride on the Pint-Sized Pufferbelly.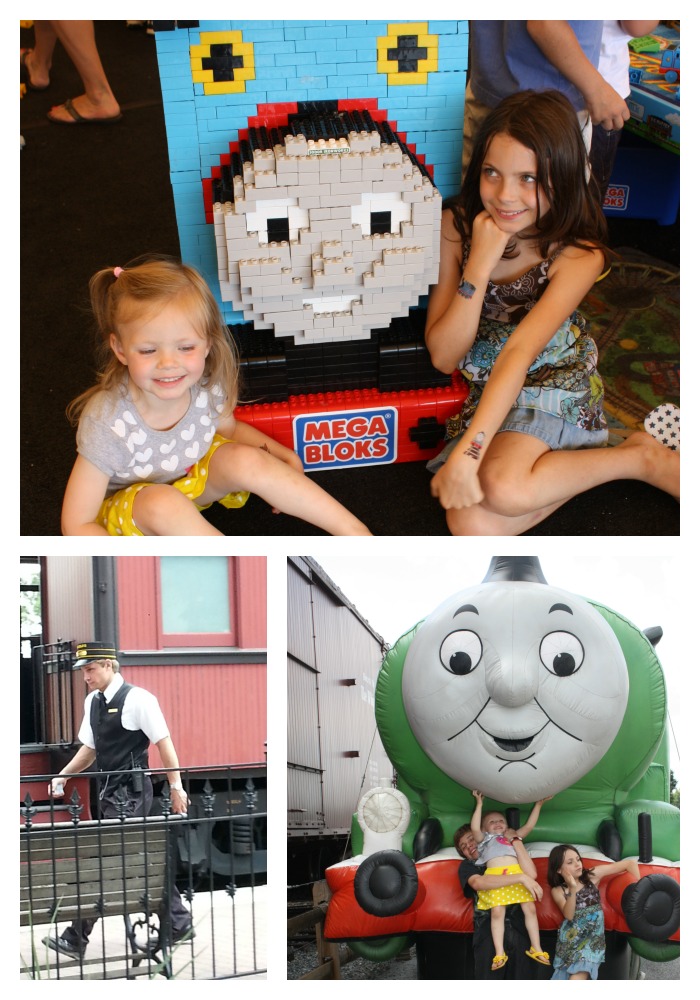 For more Thomas the Train entertainment, there were tents giving the kids temporary tattoos and a whole section fo train tracks for the kids to enjoy.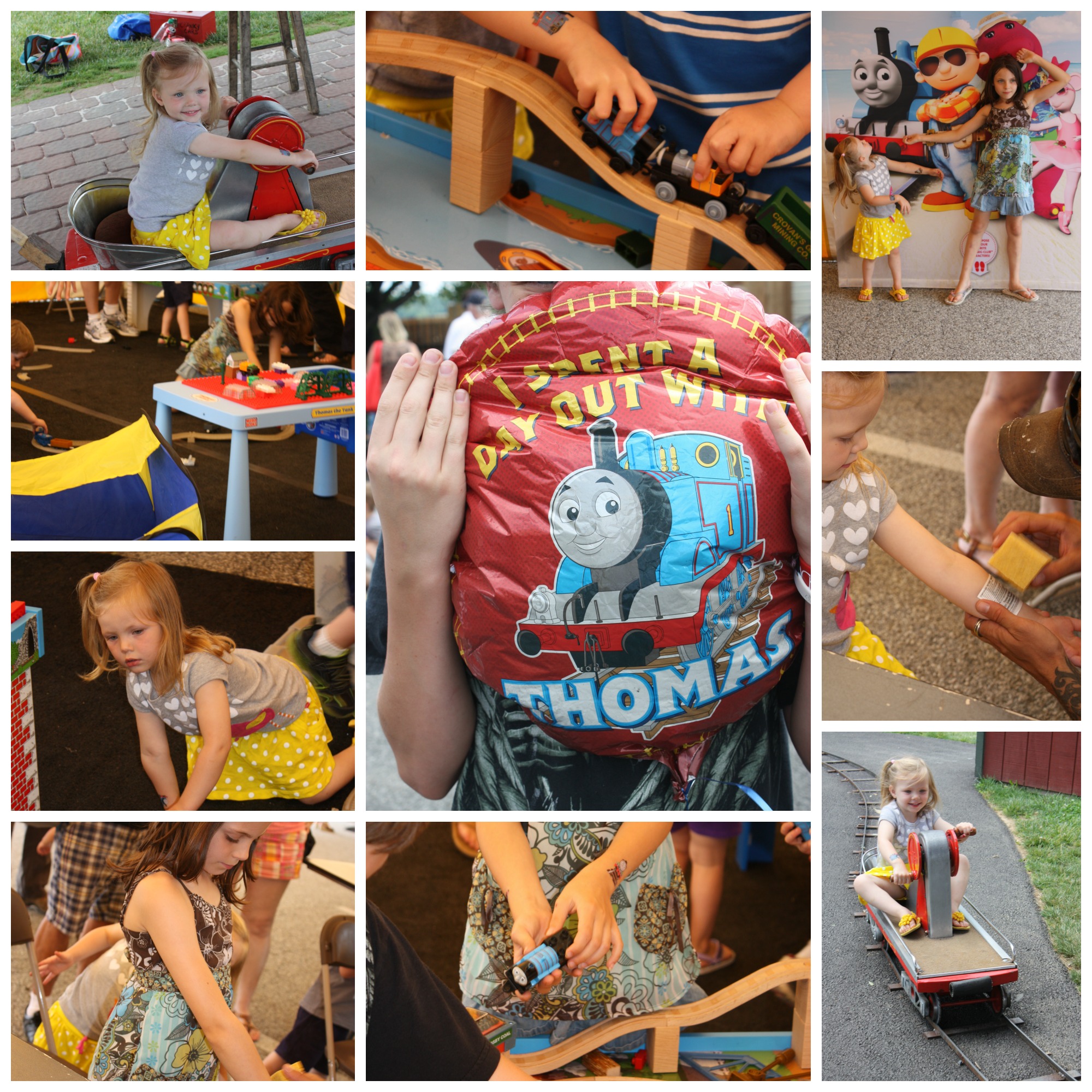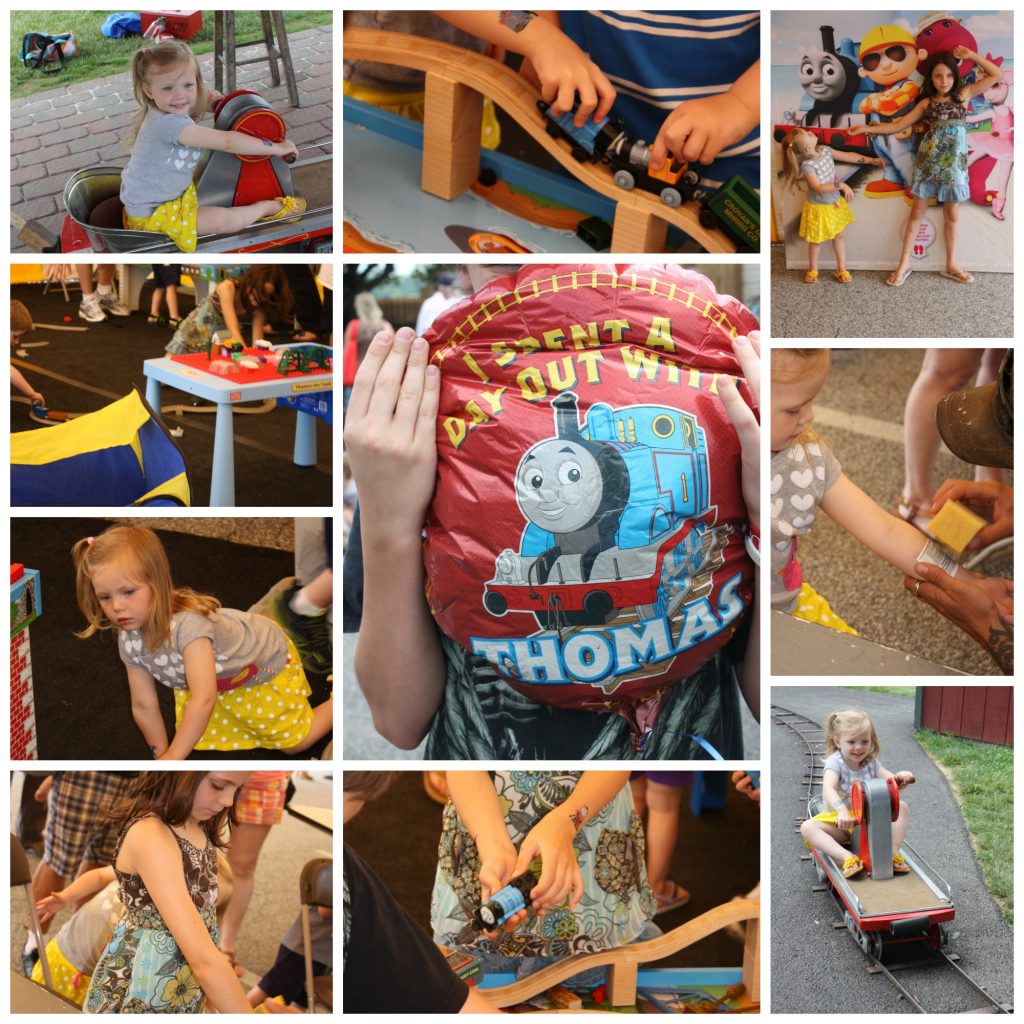 We had so much fun during our Day Out With Thomas. The kids are already talking about when they get to head back and see Thomas again.