How familiar are you with West African cuisine? Although it's not among the leading cuisines in the world, it's certainly one of the most influential historically speaking.
The spices and vegetables that define West African food have existed for thousands of years back to 4000 BC. The most commonly used ingredients are peanuts, smoked fish, red palm oil, ginger, crayfish, etc. Each meal, whether it's soup or stew, is served with yams, rice, corn, or cassava.
The following guide to West African food will introduce you to the most distinctive ingredients and dishes.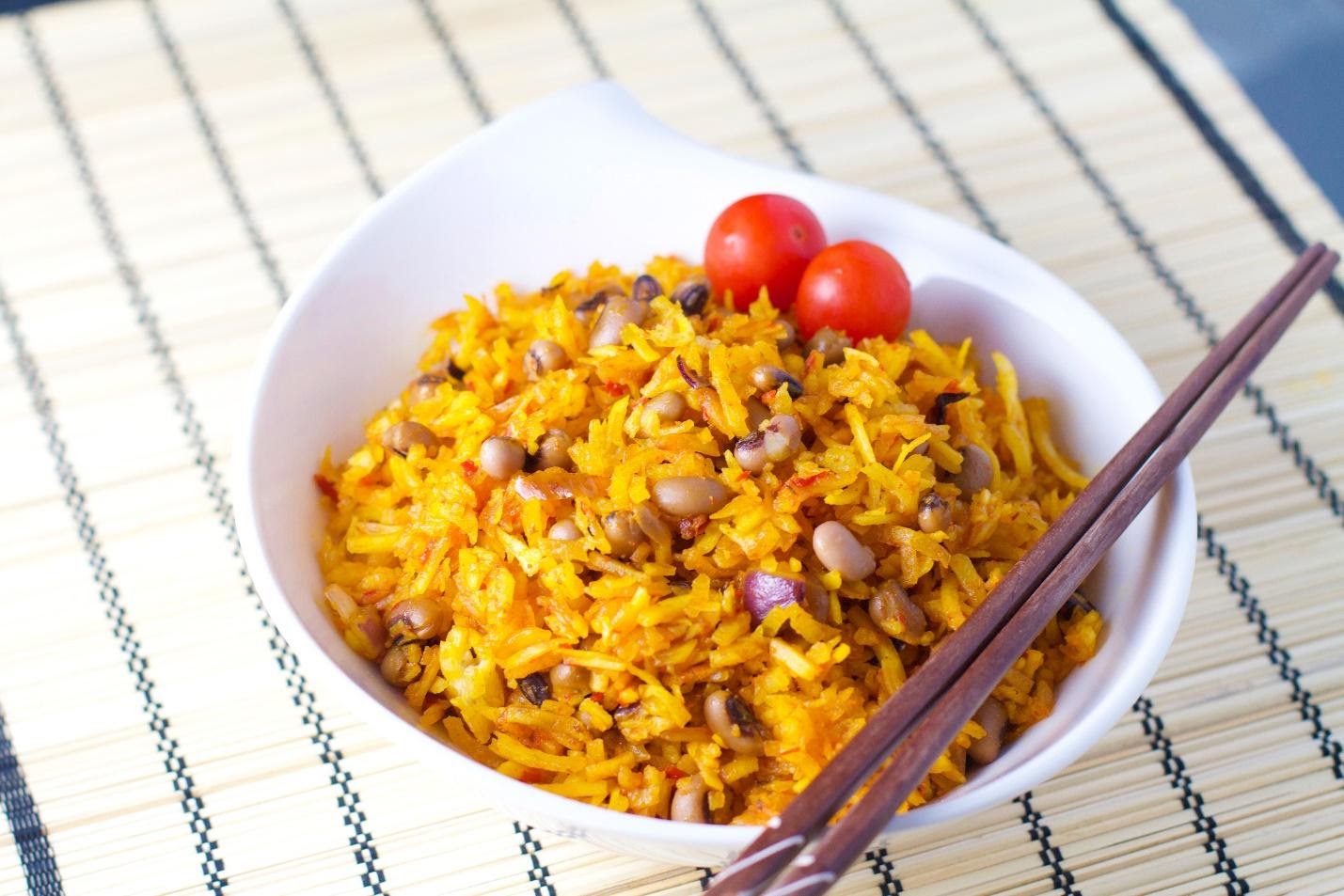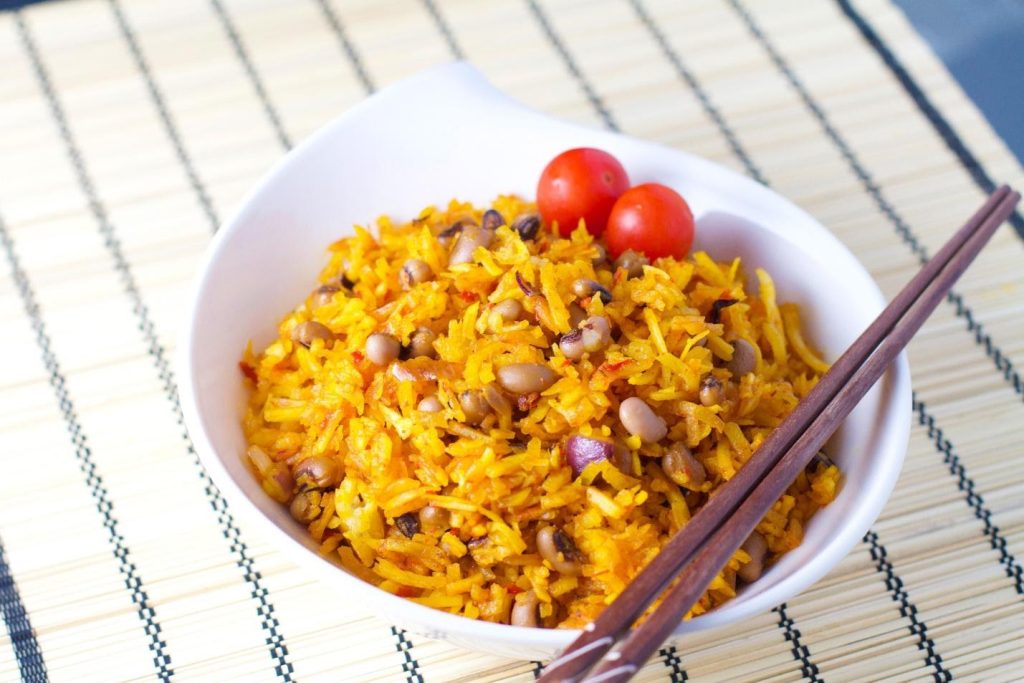 Ingredients and flavors
West African cuisine is specific for its unique and distinct ingredients and flavors, popular across the region. It's abundant in spices and seasonings, which add a special taste to dishes. For instance, grains of paradise, also named melagueta pepper, refer to Guinea pepper seeds popular all over this region. This spice has a peppery taste with a hint of coriander.
Grains of Selim, on the other hand, refers to rainforest tree seed pods. These seeds are usually crushed before being put in stews to provide a musky and deep flavor. Bouillon use is also popular in West African cuisine, not just in a cube but in liquid form as well. Cooks in this region make their own variant of bouillon, named sumbala.
The traditional recipe for sumbala requires special seeds, popular as locust beans, which are boiled to remove the casing and ferment the seeds. The outcome of this process is a paste with a rich and pungent flavor. Nowadays, soybeans are more commonly used than locust beans, as the latter is more difficult to process.
Rice is among the stapes of West African cuisine, as it's been cultivated in this region for longer than 3000 years. It's an essential ingredient in the most prominent dishes, as it goes well with fish, meat, and vegetables. In the past, West African cuisine relied mainly on vegetables, which isn't entirely true today. Nevertheless, vegetables are still vital in almost every meal, especially yam, sweet potato, cassava, and plantain. Read here about the health benefits and nutrients of cassava.
In addition, leafy greens are of great importance in this cuisine, including cassava, pumpkin, sweet potato, and baobab leaves. Although West African food was formerly vegetable-centric, meat and fish have gradually found their way into dishes. Since the largest part of this region has access to the Atlantic Ocean, seafood is remarkably common alongside the coast.
Fish is usually eaten fresh, but it's also consumed smoked and dried. When smoked and dried, it can be used as a fishy condiment to add to stews and soups. Chicken is the most commonly used meat in West Africa, as it's consumed almost everywhere across the region. When it comes to red meat, pork, mutton, and beef are usually cooked more in inland parts. Nigeria is known for preparing suya, referring to beef skewers with a spicy peanut condiment.
Famous dishes
In order to get a taste of West Africa, you should try the most delicious dishes originating from this region. Let's start the cooking journey with the Ghanaian light soup, which is usually served with fufu. It's a meat broth copious in tomatoes. Some of the regular proteins included in this soup are beef, chicken, goat, and seafood.
The process of cooking a Ghanaian light soup isn't complicated. The pot should be filled with chicken or another meat type, along with tomatoes, chili, and onions. This trio of ingredients is the base of almost any stew. When the vegetables become soft, they should be removed from the pot, blended, and put back into the pot to continue simmering. Follow this link, https://en.wikipedia.org/wiki/Light_Soup, to get familiar with the mode of serving, ingredients, and preparation method of the light soup.
Thieboudienne is a traditional dish from the country of Senegal, made with fish, tomato sauce, and rice. Other important ingredients included in this dish are carrots, onions, cassava, peanut oil, and cabbage. You're free to experiment by adding any vegetables you want.
Red Red is a traditional Ghanaian bean stew made of black-eyed peas, mashed and later cooked in pepper and red palm oil. Other ingredients used are chili, tomato paste, ginger, garlic, and fresh spices. Although the look of this dish might not seem appealing, the taste is splendid.
Jollof rice is the core dish of West African cuisine, as every country has its own version of it. Ghana and Nigeria are thought to make the most delicious Jollof rice and often use it as party food. This dish is made with tomato paste, tomatoes, vegetables, and multiple spices like ginger, nutmeg, and cumin. It can be served with fried plantains, chicken, fish, or other types of meat.
Another staple food common in almost all countries in West Africa is fufu. It's cooked by pounding and mixing equal amounts of green plantain and cassava flour with water. Instead of cassava flour, you can use other types of flour like maize and semolina flour. When the dough is prepared, fufu should be rolled into balls and then dipped into different sauces. It can also be eaten with various stews of fish, meat, and vegetables.
The best way for people from other cultures to understand fufu is by comparing it to bread, which is essential for Europeans, and rice, which is essential in Asia. Fufu is an absolute must when exploring the cuisine of West Africa.
Stewed greens are typical dishes for this region, made with local greens like pumpkin, taro, waterleaf, sweet potato, etc. The extensive selection of greens provides West Africans with the possibility to cook various stews, which are nourishing and healthy. When preparing this dish outside of Africa, spinach and kale can be used as alternatives. In order for greens to have a distinctive flavor, they should be cooked in palm oil, which adds a nutty smell.
Final thoughts
If you don't mind experimenting with food, West African dishes are worth trying!