London is one of the most well known cities in the world, and as such it can kind of blend into the pack as a vacation destination. You always think of it as a world highlight, but it's almost so well recognized that you don't think of it as a particularly unique or exotic vacation destination – or at least, this is the case for a lot of families. In reality, this couldn't be further from the truth! Few cities in the world combine ancient culture and modern amenities with the grace that London does so, and there are innumerable specific attractions to enjoy while on vacation.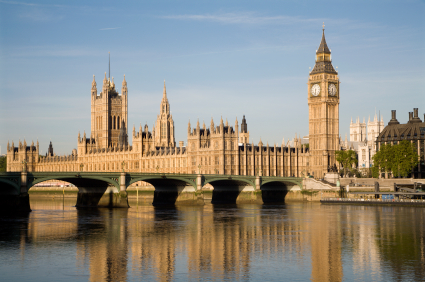 Where to begin? Well, where to stay is probably the most natural first step. It's a given that London is a fairly expensive vacation destination, and for that reason nice lodgings in the city can certainly be on the pricey side. But if you're looking to splurge a bit on a European getaway there are some incredible options. The Charing Cross Hotel is a particularly appealing spot. This is a cozy, refurbished 19th century building that's gone all modern inside, and it's located right in the middle of everything (just a short walk from the Thames, on the Strand). Rates are high, but not unmanageable, and this can be a great base for your London trip.
As for what to do while you're there? That list is just about endless, as should be the case in any world-renowned city! But here are a few words on some highlights.
To begin with, don't ignore the "sightseeing" aspect of a London vacation. This isn't like New York City, where going to the Statue of Liberty can take up an entire day and leave you sore, tired, and thirsty. London's renowned sights, from Westminster Abbey, to Buckingham Palace, to the Eye, etc., are very accessible. I'd recommend a Thames River cruise tour for an effortless, relaxing look at the city from the water!
Shopping is also not to be ignored. Really, you can take your pick of a world's worth of high-end brands and flagship stores littered all over the city! Personally, I can't get enough of the Dover Street Market when I'm in London, but there are less famous niche experiences you can find as well. A friend of mine was able to book some time in the 77-Diamonds London showroom (just behind Regent Street) and was wowed by the jewelry collections. This is a great example of the hidden gems of class, fashion and products all over the city.
And then there's the food! Despite England's reputation for bland food, London has been a culinary up-and-comer for years, and now boasts some of the best restaurants in Europe! Time Out gave a great look at 50 of the top spots to consider, and some of these choices can really help to round out your trip to this wonderful, dynamic city.