I received a set of Dipping Dots Lip Gloss for my review. All thoughts are my own.
I remember when I was in high school and I found a chap stick that was Reece's Cup flavored. Well, it was suppose to be. Really it just kind of smelled like the yummy chocolate candy but it tasted like liking petroleum jelly. But still, I loved it. It was pretty much the closest thing to make up I wore daily and I was so sad when it was gone.
These days, I have to laugh when my daughters come home from a trip out with their uncle and have soda flavored lip balm or bubble gum. Except for them, after many advances, it actually last decent when they lick their lips. And to them, since they are not allowed to wear real makeup, this is the greatest thing on Earth. Sweet tasting makeup.
That is why my girls are getting Dipping Dots Lip Balms for Christmas.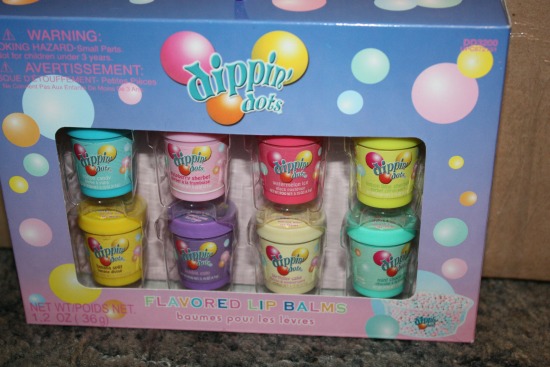 They make a great stocking stuffer for kids. They come in lots of fun flavors like Cotton candy, raspberry sherbet, watermelon ice, lemon lime sherbet, banana split,  Bubble gum, birthday cake, mint chocolate. They are easy to apply, just by using a finger tip and rubbing it on. And they smell wonderful.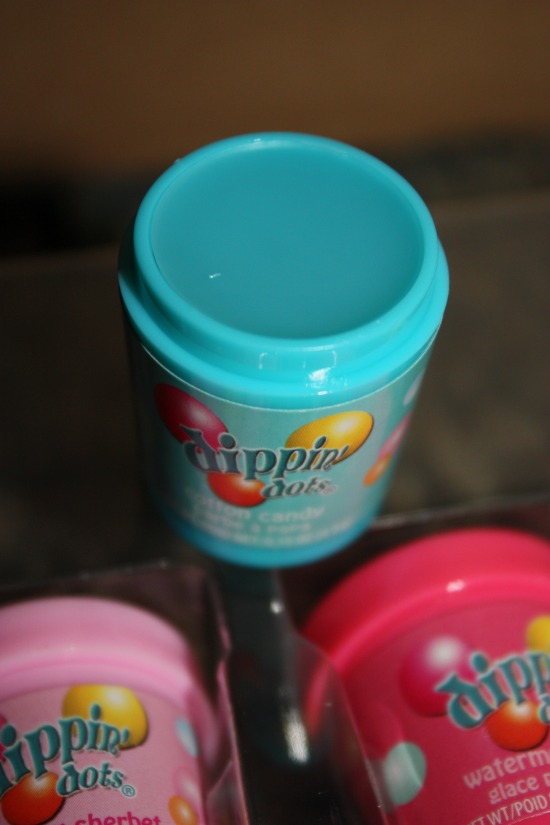 The worst thing about these yummy lip balms is trying to keep the girls from eating it. Or licking their lips so much they get chapped, just so they can reapply. it. Tough problems, huh?
What kid would not love to find these Dipping Dots in their stocking for the holidays or getting a gift wrapped set for a special occasion.