I received a copy of Adventures in PomPom Land, a book of craft ideas using Pompoms, for review. All thoughts are my own. This post contains affiliate links.
We love crafts. All kinds. And I am always looking for new crafts to do with the kids. My kids love all crafts, but they really love crafts that they can play with afterwards. And all of my kids love stuffed animals and cute little animals. Adventures in Pompom Land is a book that teaches the kids and me how to make adorable craft animals that the kids can play with. The animals are easy to make and cost almost nothing.
I am a knitter so we always have yarn around. If you need to get some yarn and hate running out, get yarn easily shopping from home.  These Pompom animals are made using homemade pompoms from yarn.
Have you ever made a pompom? It is simple and the kids can easily do it themselves.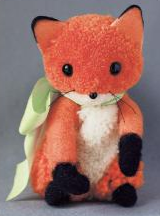 Then the book walks everyone through making the pompom into the animal. The step by step instructions walk you through making  different animals from chicks and bunnies, elephants raccoons, hedge hogs and ponies. There are Halloween imps, bats and cats, Thanksgiving turkeys and winter snowmen.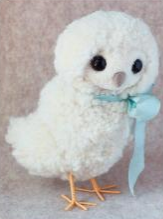 These little creations are perfect for making with the kids and then playing the afternoon away. Since they are made from yarn and roving, they will last through the play session and many more, giving everyone a sense of satisfaction. The kids and I are looking forward to filling the house with cute toys to play with and adding them to our Christmas Crafts for present.