This is a sponsored conversation in partnership with MomRising but all thoughts are my own.
Covid has swept through the country currently leaving over 200K people dead and almost 8 million people have gotten sick. Everyone is scared and trying to navigate what we should be doing and how to keep our lives on track when businesses are being closed, friends and family are sick and how we are going to get through this. But not everyone is getting the support in this country that they need.
In my adult life, I have had a lot of jobs. I have worked with a lot of people over the years. I have been a waitress working with a cooking staff that were from Mexico. I have worked in daycare and had a boss who was from Italy. I have worked with people who have never traveled outside of the state their whole lives. I have had the chance to meet the most amazing people. And all of these people were people who were looking to make the best life possible, no matter where they were currently living. All of these people are the same. No one is less because of where they were born.
Covid has shown us more than ever that we depend on each other no matter if the other person is a native to the country or not. Everyone plays a role and that role is vital. And there is only one way we are going to get through this outbreak and that is standing together.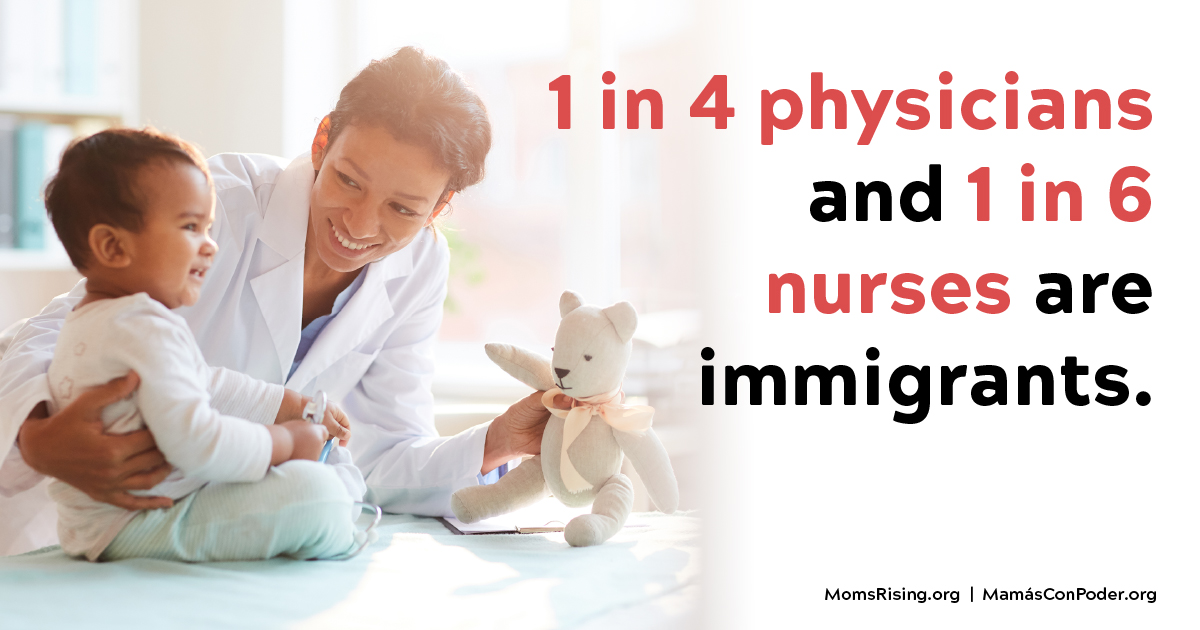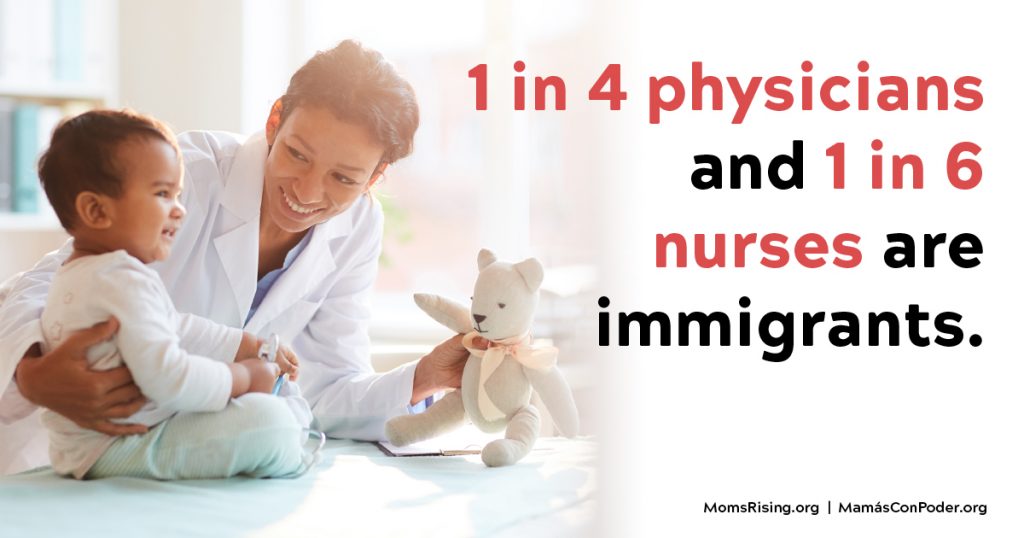 Some people have downplayed the contributions that immigrants currently give to this country. In Pennsylvania alone,
Foreign born share of all essential workers 9.1 percent (2018) (2020, Center for Migration Studies)

Foreign born share of entire labor force 9.2 percent

Foreign-born essential workers by state and industry (2020, Center for Migration Studies)

Healthcare worker: 9.2 percent
Janitors & building cleaners: 13.7 percent
Workers in disinfection: 12.8 percent
Workers in agriculture: 14.9 percent
Workers in food & beverage manufacturing: 18.5 percent
Workers in transport (except airlines): 10.3 percent

There are 1,700 DACA recipients in Pennsylvania working in occupations at on the frontlines (i.e. health care, education & food related jobs) (American Progress)
From healthcare to agriculture, immigrants are standing shoulder to shoulder with American citizens during this crisis. They are putting their lives on the line to help keep the health care systems open to sick people, keep food growing and finding its way to our tables, helping to keep stores and essential businesses open, and helping to get America to a place of recovery.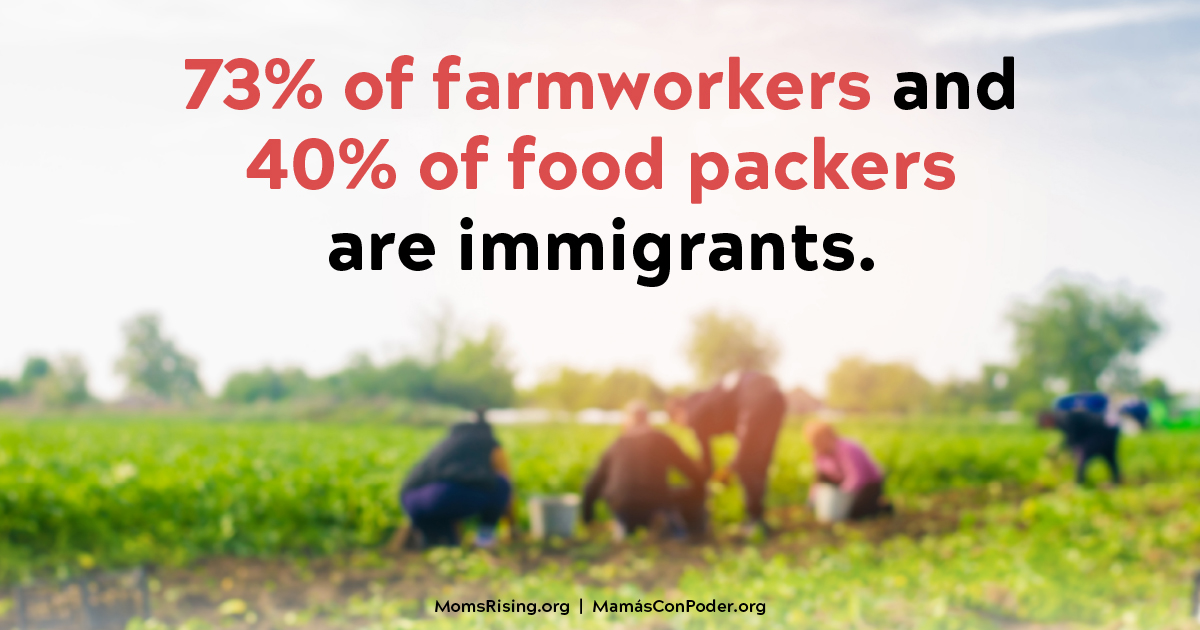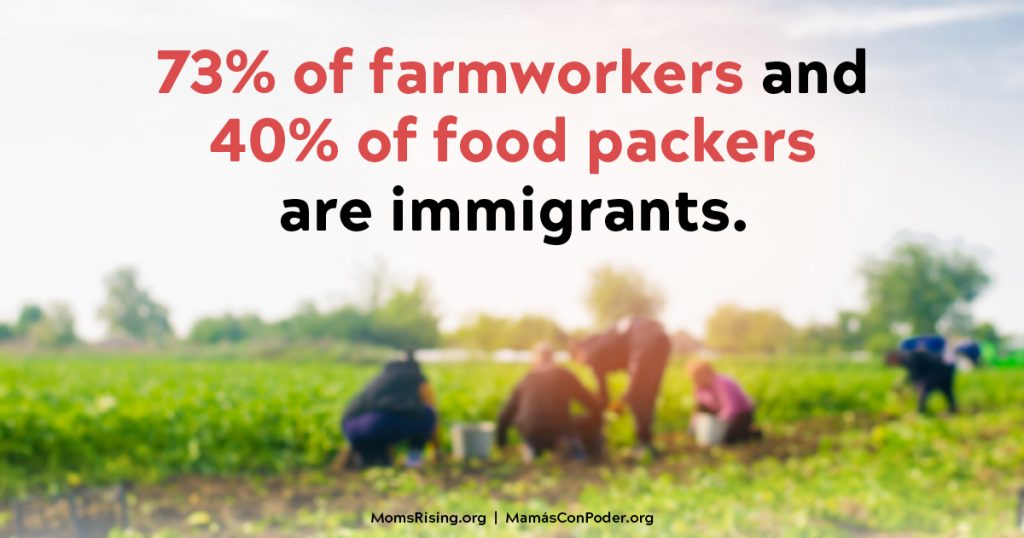 Currently, the government is not recognizing the contributions of immigrants. With 70% of farm workers and 40% of food packers being immigrants, many of these people are low income and have no choice but to work. They can feel trapped while worrying about their safety and their family. They are putting their lives on the line to keep the economy going and they should be included in the next COVID relief legislation.
And it is not only in the food industry. 1 in 6 nurses and 1 in 4 physicians are immigrants. They are putting their lives on the line daily.
Please take 5 seconds to sign this MomRising petition to implore Congress to include immigrants in COVID relief packages.