Looking for ways to save money on a road trip? Use these apps to save money on gas and other ways to save money on a road trip.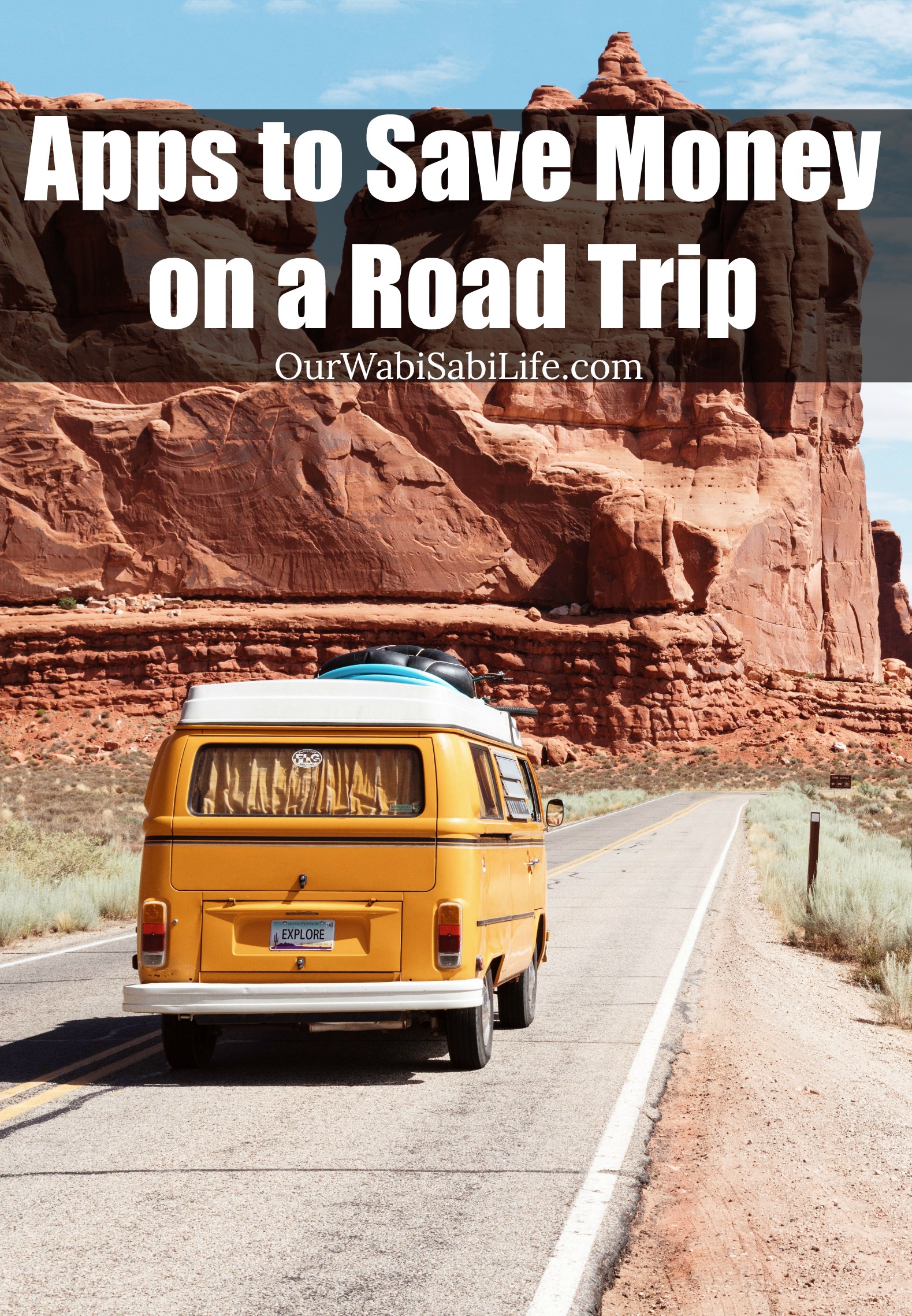 As the holidays approach, everyone is thinking about time with family, near and far. For many people, this time of year, that means planning a road trip. While road trips can be a cheaper way to travel, compared to flying, depending on how far you have to drive, it can still add up. Today we have partnered with Westborn Chrysler Jeep, in Dearborn, MI, to bring you apps to save money on a road trip.
Apps to Save Money on a Road Trip
We all want to save money. Use these apps to save money on a road trip.
Gas Buddy
When on a road trip, the biggest expense is usually gas. Using an app called Gas Buddy, you can money on gas. According to Gas Buddy, you can save an average of $340 a year on gas. Gas Buddy shows you the gas prices of the gas stations around you. It is supposed to help you be able to find the cheapest gas in the area. It will also send you alerts when there will be a price increase on gas so you can fill up before the price rises. Gas Buddy has another feature that let's use the app to pay for gas, and you can save an additional 5 cents per gallon on every fill-up.
When using Gas Buddy during a road trip, it will help you know what to expect at the gas stations near you. Users can review each location and locations can be sorted by if there is a restroom, car wash, or restaurant.
Using Gas Buddy can also save you money in the longer term because it has a built-in detector that will analyze your driving to help you find ways to drive more fuel efficiently.
BestParking
Parking can be a huge expense when you are traveling. Once on a trip to New York City with my kids, parking alone cost almost $150 for a day and a half. Using BestParking, you can find parking that is the cheapest or the closest to where you want to be. Simply add the location where you would like to park as well as your arrival and departure times. The app then maps out the best parking options. This saves time searching and money by choosing the cheapest parking option.
The app gives information like total parking amount, when the parking lot is operational, if it is indoor or outdoor, whether it is self-park or valet, and if it is cash or credit. Sometimes, there are also coupons and discounts.
TripAdvisor
TripAdvisor is the world's largest travel site. You have everything you need for a trip in one place, including hotels, car rentals, airlines and things to do in an area. While Trip Advisor is available as an app, it is also available online, so no app is required. I use TripAdvisor as a one-stop shop for everything, especially hotels. Whether you need a last minute hotel because you are tired and have to stop, because of a delay due to car trouble, or if it is a planned stop, let TripAdvisor help you save money on hotels.
Tollsmart Toll Calculator
When road tripping, nothing is worse than not knowing there is a toll road and not having the cash on hand to pay it. Some of these tolls need exact change. Use Tollsmart Toll Calculator to know exactly how much you will be spending on tolls or use the Tollsmart calculator to help you avoid toll routes. The calculator lets you figure out the toll charges for cars, truck, and RVs, all of which can be charged different amounts. The calculator also works for tolls in Mexico and Canada.

Open Bay
No one wants to have to deal with a car issue while they are on a road trip. It can be considered one of the biggest nightmares imaginable for many. That doesn't mean it doesn't happen. If it does happen, there is a solution to take some of the stress out of it. Use Open Bay.
Open Bay allows you to get service quotes from local mechanic shops and then book the appointment all in one place. While most people don't know what is wrong with their car, you start by choosing what services you need or by describing the problems you are having with the car. Shops near you review the information and then respond with a quote. Since all of the shops have been vetted and approved by Openbay, it means that the service is high quality and there no hassle.
Using the app, you book the appointment with a credit card. When the work is completed, complete the service on OpenBay and the card is charged. There are no hidden fees. This app will save you time finding a mechanic, money on the service by getting quotes and helps find a mechanic you can trust when you are away from your own mechanic.
PlugShare
If you have an electric car, you know that it is cheaper to charge the car than to buy gas for it. PlugShare is a mobile app that is also available online. It shows electric car owners where to locate and use EV charging stations using the most comprehensive and up-to-date listings of the country's EV Charging networks. The app updates every few minutes and has a community of people who are passionate about electric cars.
The app lets people add, review and edit the electric charging stations information and it also lets private residential charging stations be listed. It is all about crowdsourcing. When you open the app or look online, go to where you are or type in an address. This will show you the number of charging stations in that area. The list shows level 2 public charging stations, public quick chargers, private residential charging stations and public stations that are currently in use.
Use these apps to save money during your road trip. Enjoy the travel and save money at the same time.