Babies are amazing. They grow at an incredible rate and develop their personalities so soon after birth. The first year of their life goes by in a flash and in between the immunizations, sleepless nights and first smiles a lot of other stuff happens. Not only do they grow in weight and height, but there are developmental milestones to look out for too. And those milestones are something pretty special.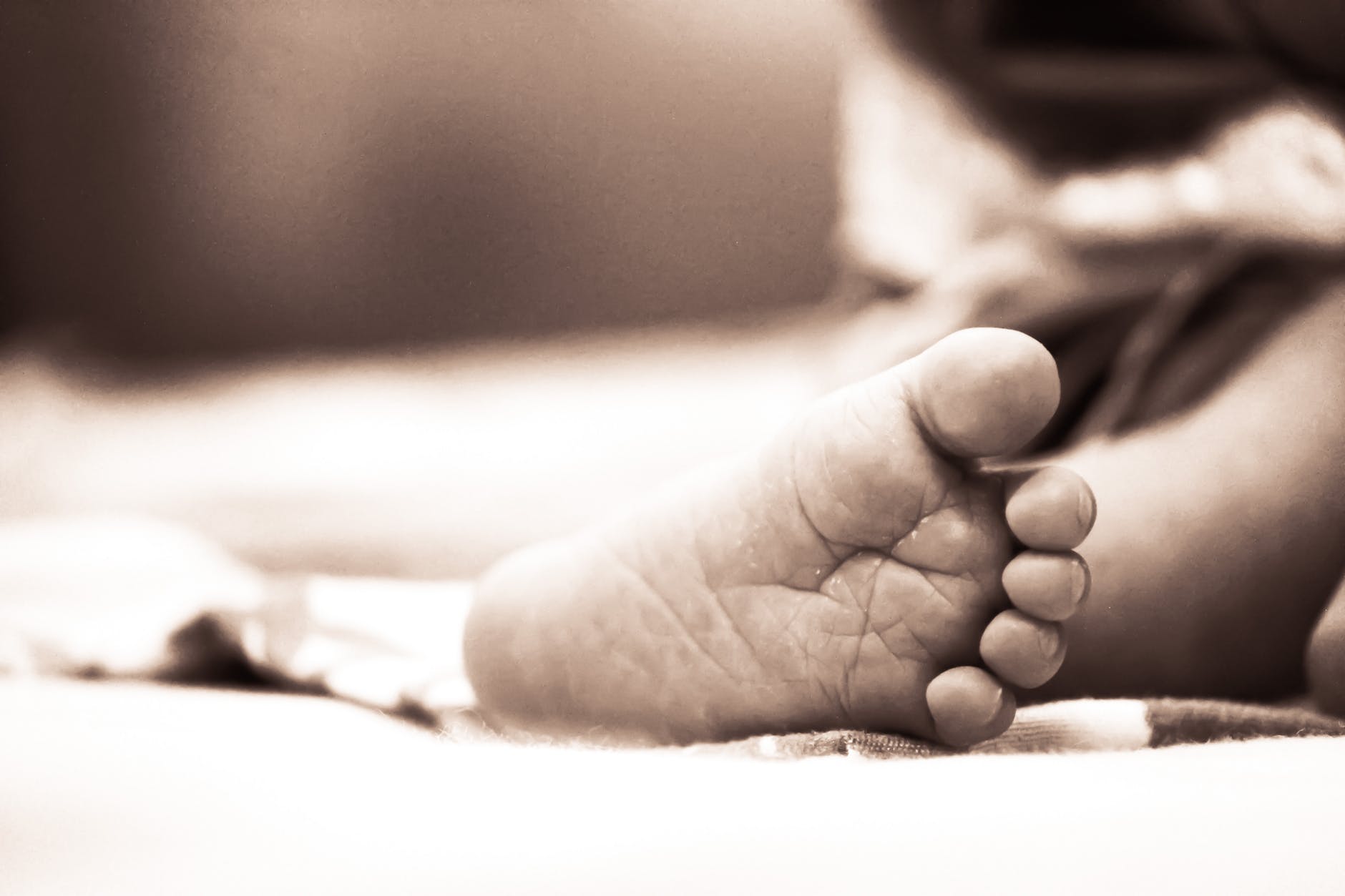 Photo by Anugrah Lohiya from Pexels
It is essential to know that not all babies will develop at the same rate, some are faster, and some are slower – it's all okay. If you do have worries about their development, then you can head to your doctor and have a chat.
What Are Milestones
The developmental milestones fall into one of these three categories:
Motor

Language

Social/Emotional
Month 1-3
The first month is a blink, and you'll miss it type of speed. During that time there are a lot of things happening. Reflexes are automatic, and you will see the midwife and/or doctor check for these in the hospital.
Mouth – you will see feeding cues pretty early on. The baby may turn their head and suckle on their fist. They will do the same when they see your nipple if you are breastfeeding. The rooting reflex is one of the important ones you can look for when you are working out what cry means what. To test the reflex, gently run your finger down their cheek and the chances are they will turn their head, mouth wide open. It fades around 4 months of age.
Startle – A loud noise or the feeling of falling with set off the startle reflex. Arms and legs will extend out at speed. This fades somewhere around 2-3 months old.
Grasp – The tightest grip in the world. When anything in place in the palm up until the age of 5-6 months, they will curl their fingers around it and hold on tight. Strongest around 2 months old.
By the end of the first month, you will see the baby trying to raise their heads when getting tummy time, hands will likely remain in fist form, and they can focus on things around 8 inches away from their faces. Black and white are easier to look at, and your face is the most interesting thing of all.
By Month 3 you will notice all or some of the following things:
Can hold head up when having tummy times and while being held.

Will move legs and arms around while laying on tummy or back

The tight grip is loosened, and they may open and close their hands often

Chew on their fists (may coincide with teething)

May reach for toys

Will follow things with their eyes

May make sounds

Smiling and playing is becoming more often too
Months 4-7
There are some big leaps that are going to happen around this time, and one of them is when they start trying to crawl. There are many tips to help your baby learn to crawl, but most often they will do it all in their own time. They are learning to coordinate different parts of the body and learning some small things about cause and effect. They can probably grasp toys very well, rolling over will come around this time too. They can often sit up unaided or with some soft support toys.
At this stage, you will find that babies are more likely to put things in their mouths if they want to explore it a bit more rather than just look at it. So you'll need to baby-proof against this inquisitive little adventurer to help to keep them safe. You may also notice that your baby has a preference for one parent over the other. And, they may be shy or and anxious when they see new people for the first time.
Typical skills learned in this stage:
Rolling Over

Crawling

Reaching for objects

Passes objects from one hand to the other

Supports weight when 'standing.'

Laughs and babbles

Your tone of voice will make an impact now too
Months 8 to 12
By 8 months, most babies can sit up without support, and some can stand. There is a lot of toe grabbing and crawling is much faster and more efficient now too. Some babies skip crawling a scoot on their bottoms instead. Mobile babies are a lot of fun, but exhausting!
The very shaky first steps might appear around month 11, and you may have a walker on your hands by 1 year old. Your toddler will probably be very chatty, and sometimes you will see the separation anxiety appear. They have learned that you can leave a room that they are in.
They can make familiar sounds, or say a few words. Mama, dad, baba and other repetitive words tend to come pretty easily. They will also begin to match the noises with the people and use a tone of voice or pitch to indicate what they want.
Toys are a lot more fun now than in previous months. Balls, noise and musical instruments can make a bit impact and help a lot with their motor skills.
Typical skills learned in this stage:
Going from sitting to standing or crawling

Pulls self up to a standing position – cruising around furniture

The pincer grasp

is evident

Puts things in and out of pots or boxes

Hold spoons and attempting to feed themselves

Will use a cup as if to drink from it

Expressive tones and excited noises

Laughing

Will try to copy words and facial expressions

Will probably get upset when a parent leaves the room for a short while

May have food preferences too

Maybe shy around strangers
The first year goes by very quickly, and there are a lot of skills that you can help them work on my playing with them, letting them have tummy time and watching their older siblings (if they have some) will all be very useful. It is also worth noting that when babies are going through developmental leaps, they may have broken sleep too.