Have you ever wanted to take a break from your kids and leave them at your parent's house, or a friend's, or leave them in another country?
Well, this mom did or 'accidentally did.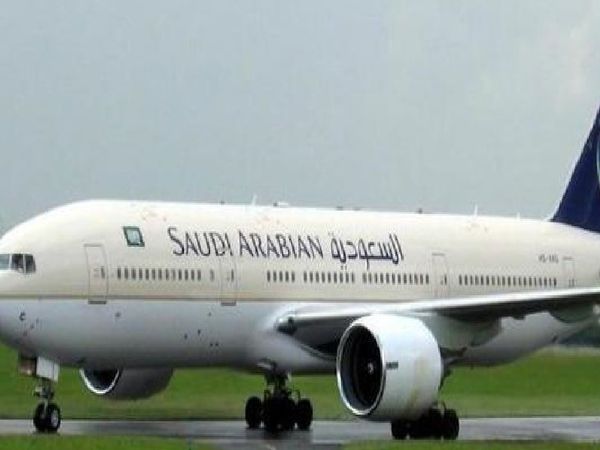 Many of you may be really confused and wonder what I'm even talking about. Well, we have a mother who brought her baby with her on a trip to Kuala Lumpur and somehow…she forgot her baby.
Yup! You heard me right, she (allegedly) hopped on a plane, got her seat, maybe even asked the flight attendant for some peanuts to get all nice and comfy as her own flesh and blood was left at the airport.
Do you ever think this is something that could happen to you? Would you ever forget your whole child no matter what age they are?
As of right now, the name of this lady is unknown, but according to some people she was headed to Kuala Lumpur on a Saudi Arabian Airlines flight when she remembered she was a mother and didn't see her child with her.
The airplane was in mid-flight when she finally realized and told the cabin attendants that she up and basically ditched her baby at the King Abdul Aziz International Airport.
The baby was just chilling out in the boarding section of the airport.
Questions, Questions, and More Questions!
I gotta ask the moms out there. How do you go through the entire 9 months of pregnancy, the pain of childbirth, a few months of taking care of your child, just to forget them like your wallet?
She really was so focused on the plane and getting on board that she LEFT her child at the airport.
Was she solving the hardest mathematical equation on the planet or maybe thinking about the food she ate the day before? How does someone become so consumed in there self to forget about something so important?
And, even though it isn't the airport or anyone else's fault, did no one at all notice a mother leaving her baby there.
This baby must have been sleeping or in deep baby-meditation to not grab anyone's attention.
You must know the amount of chaos this situation caused the flight attendants and ground control. The flight had to basically do a huge U-turn full of people who were expecting to get to their destination for a mother who forgot her baby.
There is a video that is now completely viral of the ATC operators communicated the situation and you can hear ground control reply back with "Sir, confirm, You are returning back to (the) gate?". I can only wonder how crazy everyone thought this mother was to leave her baby.
Everyone and I mean everyone was left in total chaos while also trying to figure out if there was a certain way they were supposed to handle the situation. As unfortunate as it is, there are many stories of mothers and fathers forgetting their children. No one knows how to go about something like this, but eventually, the plane was able to return back to the airport.
I got to give credit to the pilot who handle the situation tremendously and was able to make the tough decision to make a U-turn for this "Emergency".
I don't think I will ever understand how someone could forget their kid or allow them to be out of their sight for even a few minutes.
You can check out the video below and figure out how this makes you feel.