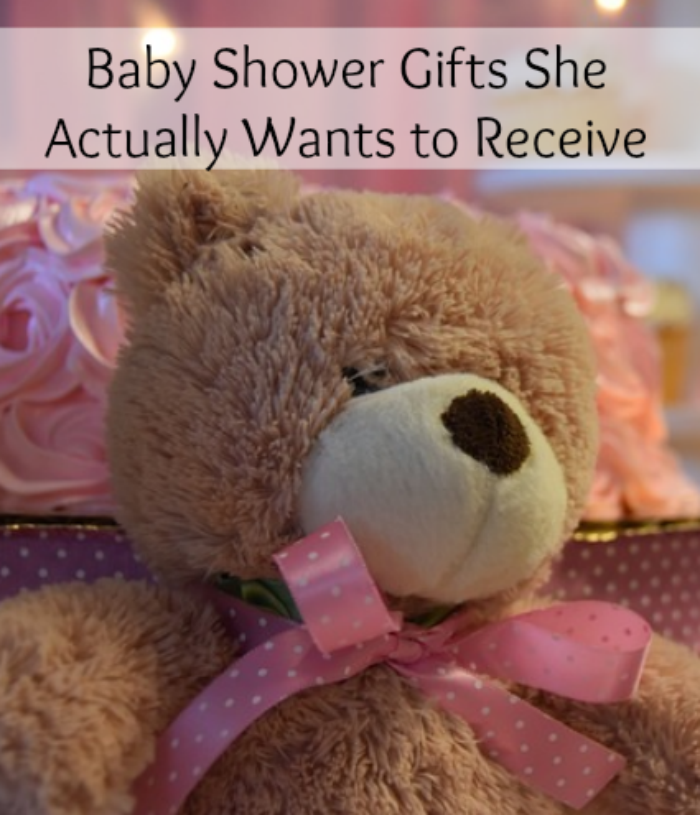 Baby showers can be a lot of fun, and they can be a fantastic way to support new moms by buying them a little something that they can either use to pamper themselves or which will help them out when baby comes along. Unfortunately, it can be difficult to get baby shower gifting right.
There is so much stuff available that it's hard to know where to start, especially if you aren't a mom, or you gave birth many years ago and things have changed so much since them, but don't worry because I've got you covered! If you're due to attend a baby shower soon, and there's no gift guide to help you out, here are some baby shower gifts that most moms will be over the moon to receive…
A Small Toy or Two
Buying the new mom-to-be a little toy or two that will easily fit into their diaper bag is ideal. Baby toys are incredibly cute and babies love little toys that light up or which they can cuddle, and they are great at entertaining them and stopping them from crying when out and about. So, there is pretty much no mom who will not be happy to receive something small,  cute and portable that they can pack and take with them wherever they do. Let them know that is why you thought of it and you really cannot go wrong.
Swaddles
Swaddling lost favor for a little while but it's back with a vengeance now and pretty much all of the new moms are doing it. You probably won't disappoint, then, by providing the new mom-to-be in your life with a set of swaddling blankets. They're great because they're cute, practical and very versatile. Not only can they be used for swaddling, but they can be used to provide privacy when breastfeeding, to keep baby warm in the car, to protect changing tables, and so much more besides. Sometimes, the practical gifts are the best.
Quality Baby Shoes
Buying baby booties is often a minefield because you don't always know what the mom's taste in baby clothing is likely to be and because they aren't always the best quality. Despite the price tag. However, if you can find a quality pair of baby shoes, which are also very cute and classic, like Olive and Bean Baby Moccasins or baby Converse, it's pretty hard to go wrong and mom will appreciate the very cute gesture. Just make sure you choose a neutral pair if you don't know the sex of the baby.
Diapers, Diapers and More Diapers
Sure, they might not be as cute or interesting as baby shoes and tiny little toys, but there is no denying that new moms will need lots of diapers and they will be more than happy to receive as many of them as you are willing to give because let's face it, those things are pretty expensive and new parents have a lot more expenses to deal with as it is. If you don't want to just hand them over packs of diapers, buy them a diaper subscription instead, or if they are planning to sell cloth diapers, buy from a business like Honest Company who produce some really cool diaper designs to make it a more impressive gift. They're actually beautiful.
A Spa Session
Okay so this gift is all for mom, but you know what? She's going to need some pampering either before baby is born or after the event because we all know that carrying a baby, giving birth and caring for a newborn can be as stressful as they are rewarding, right? So, make her day by getting her a  gift certificate for a spa day with all the works. Looking forward to that hot stone massage and facial might be the only thing that gets her through the day on more than one occasion!
A Bumbo Seat
There are lots of mom bloggers who say that you really don't need to buy a Bumbo Seat for your new baby, and although they are technically right – you can take care of your baby perfectly fine without one – I would say that they are a very good thing to have and that's maybe why you should get one as a baby shower gift. Bumbo seats are good because they put your baby into the best possible position, and most babies will be very happy to spend a lot of time playing in their seat once they get to around 6 months old, which is great for giving mom a break. It's also very portable, so it can be used when there isn't a good high chair on hand when parents and baby are out and about.

A Meal Subscription Service
New parents are rushed off their feet taking care of baby, so things like healthy square meals can often go out of the window, at least for a little while Ensure this doesn't happen by buying a subscription to a meal delivery service such as Balance by BistroMD which will send ready-prepared nutritious meals to the new family as often as you like. Healthy meals will help them to be the best they can be, and take the best care of baby in those precious few weeks, what more could you ask for?
A Membership to Costco
You'll also be a baby shower hero if you present mom-to-be with a Costco membership that will ensure the couple can buy more of the stuff they need for baby at cheaper prices. Even if they can save a small sum on diapers, wipes, formula, clothing and baby books, it will make such a big difference to them and they will be so grateful for the gesture.
An iTunes Gift Card
This might seem like an unusual choice but bear with me. If your mom-to-be has a smartphone or tablet, she can use the gift card to download lullabies, white noise apps, baby advice apps and games and puzzles that will keep baby calm and help him to sleep and ensure she always has something to do when she's watching baby or stuck, at home with very little by the way of entertainment. It's a great gift when you think about it really.
Books
Books will be very much appreciated by mom because they will give her something to do when she's breastfeeding or staying at home with baby. Just be sure to find out what kind of literature she really likes otherwise this could end up being the worst gift ever when you gift her a copy of Twilight only to find out she's more of a Chuck Palahniuk girl

Toddler Clothes
Buying clothes for a newborn is pretty much a waste of time because they grow so quickly, so if you want to impress the mom-to-be, buy some really cute clothes for 6 months plus and they will really appreciate it. Chances are they'll have a lot of baby clothing anyway, so knowing that they won't have to buy quite so much as baby gets older will be really good.
The Baby Shusher
If there's a mom on the planet who wouldn't be thrilled to receive the Baby Shusher, which helps to stop babies from crying via rhythmic movement, I'd love to meet her. It's a great tool to use during those times when baby wo't stop crying. It soothes the baby and end's mom and dad's distress, what could be better than that?
Buy any of these gifts and you'll be the most popular guest at the baby shower, that's for sure.