You might have a close friend or family member that is expecting a new bundle of joy, and you have the exciting task of throwing them a baby shower to remember. Or, perhaps your brood is growing further (congratulations), and you're ready to write some ideas down for those who want you to have a special day. There are some things to consider when planning the get-together and some tips to help make the day run smoothly. You'll want to ensure that everybody leaves with a smile on their face, especially mom and bump. The following are some tips, advice, and ideas for those who want to plan a memorable and enjoyable shower.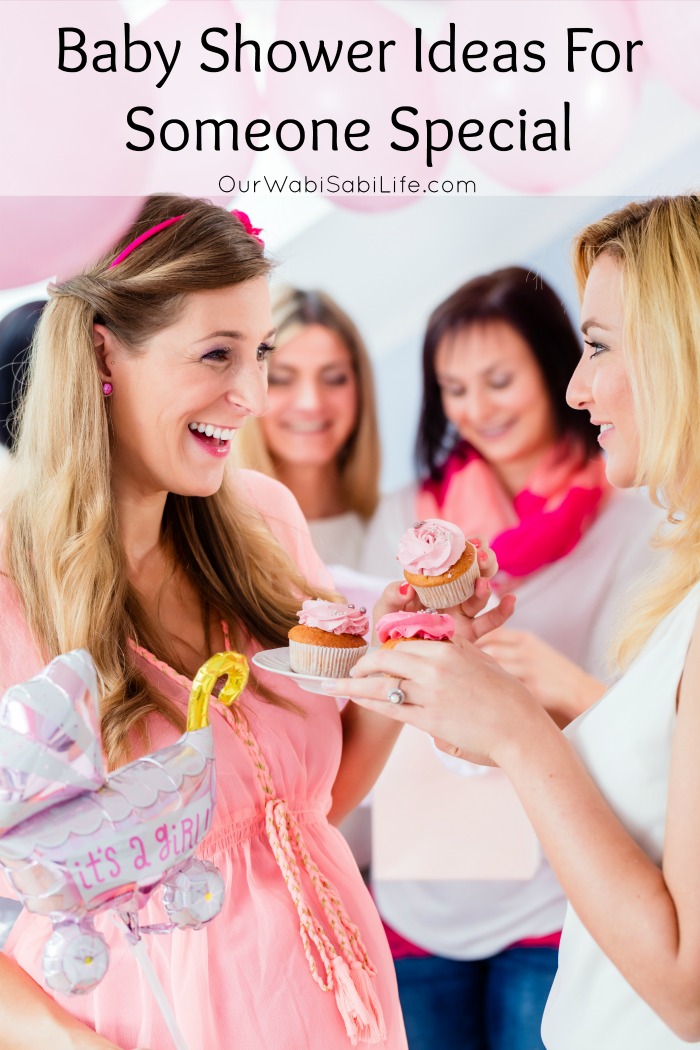 Nibbles, Food, And Beverages
What's a baby shower or celebration without the food? Well, usually a room full of hungry people, so, you can't let that happen and should start planning what everyone will be eating as early as possible. It's always a very good idea to have a balance of sweet and savory items to nibble, too much of the sugary stuff can lead to a sickly feeling and a headache, so make sure there is a diverse mixture. The food doesn't need to be over-complicated, so don't panic, a buffet with a little effort put into the presentation will please all your guests.
Cupcakes and sandwiches are a tasty option and simple to make; you want to give your guests food that they can pick up and eat comfortably, so soup wouldn't be the best idea. If the idea of creating a whole table of food worries you, you can alway put a "bring a plate" instruction on the invite or email; people are usually happy to do this, and it means they'll be something everybody's excited to eat. You might, however, be a creative whizz and you can start matching your frosting color to your themes, the possibilities are endless. Don't forget, there are also loads of great options in stores, and you could even hire a caterer, nobody will ever know!
Thoughtful Gifts And Favors
A designated area, where guests can put their gifts is essential. It's almost a certainty that everyone attending the shower will have bought something for the expecting mom. The opening of the gifts can be a memorable part of the party, so establish a space, with a comfortable chair, where the guest of honor can sit and be the center of attention. If you're all within a group of friends, you can put your heads (and cash) together and get a larger,  joint gift. A gift list is also a helpful way of ensuring the mom-to-be doesn't get too much of the same, and maybe if you're an inside source, you'll know exactly want she needs and wants. Choosing something unique and memorable will always be appreciated, as it's so obvious how much thought you put into choosing something special.
Personalized gifts are sweet and often fun, you could pick something specifically for the expecting mom, her baby, or even the rest of her family. If you have a music or festival-loving family to think about, Hearmuffs could be the ideal gift, that few others will have thought of; these would also be perfect for the mom and dad who are planning to travel with the little one after they've arrived. You can be quite savvy when it comes to your party favors and gifts, and link them in with an enjoyable activity at the shower. Cupcake decorating or creating cake pops are relaxing activities and enable everyone involved to still chat, nibble and drink; they'll also have something sweet to take home or enjoy at the party.
Decor And Themes
If you know the baby's gender already, it doesn't necessarily mean you have to stick to a traditional palette of blue for a boy and pink for a girl. However, there's absolutely nothing wrong with the classic route, and it will appeal to many.
You'll probably know the mama-to-be well enough to choose a color scheme or theme, so pick one and run with it. Yellows mixed with neutral tones, like gray, are a cute, contemporary option and the colors work equally as well for an incoming girl or boy. If the gender won't be revealed until the due date, why not create a neutral theme with pops of bright color, or your color scheme could be pastels and patterns such as stripes and polka-dots. Luckily, the internet is full of great baby shower ideas, so, you can get plenty of inspiration with a little research and browsing.