I participated in this sponsored campaign for One2One Network.  I received monetary compensation and product to facilitate my post, but all opinions stated are my own.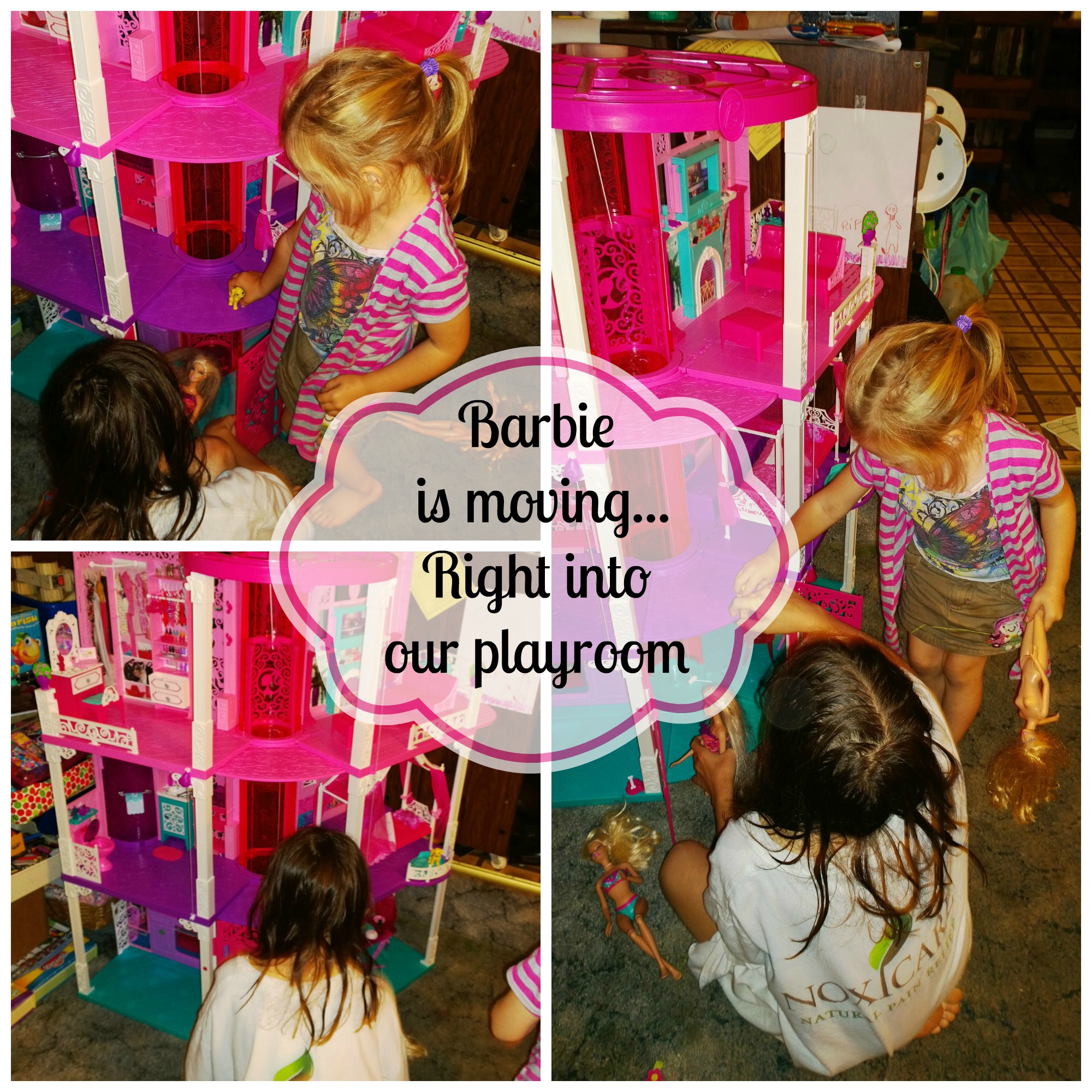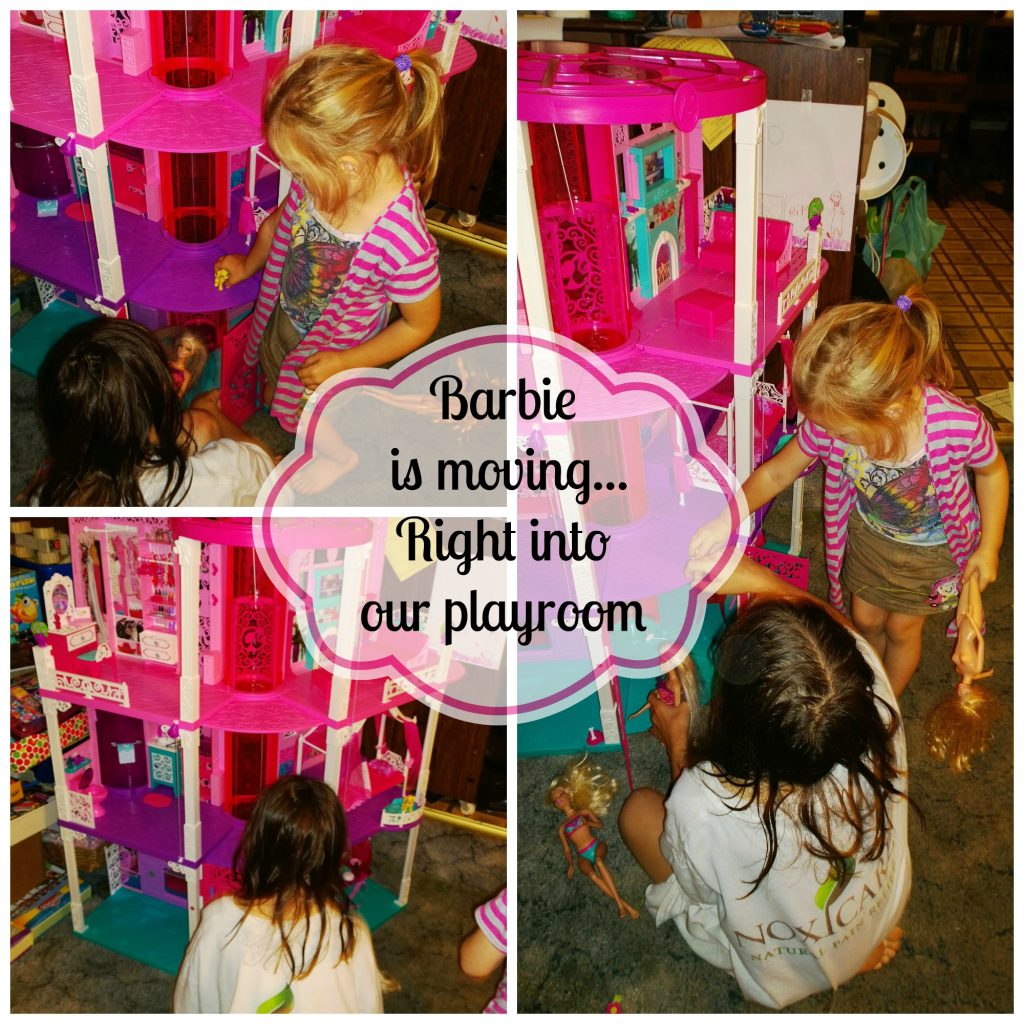 My girls love to pretend. They love to play house and dress up. They love playing mommies. Basically they love all of those little girl things, which means that they love Barbies too.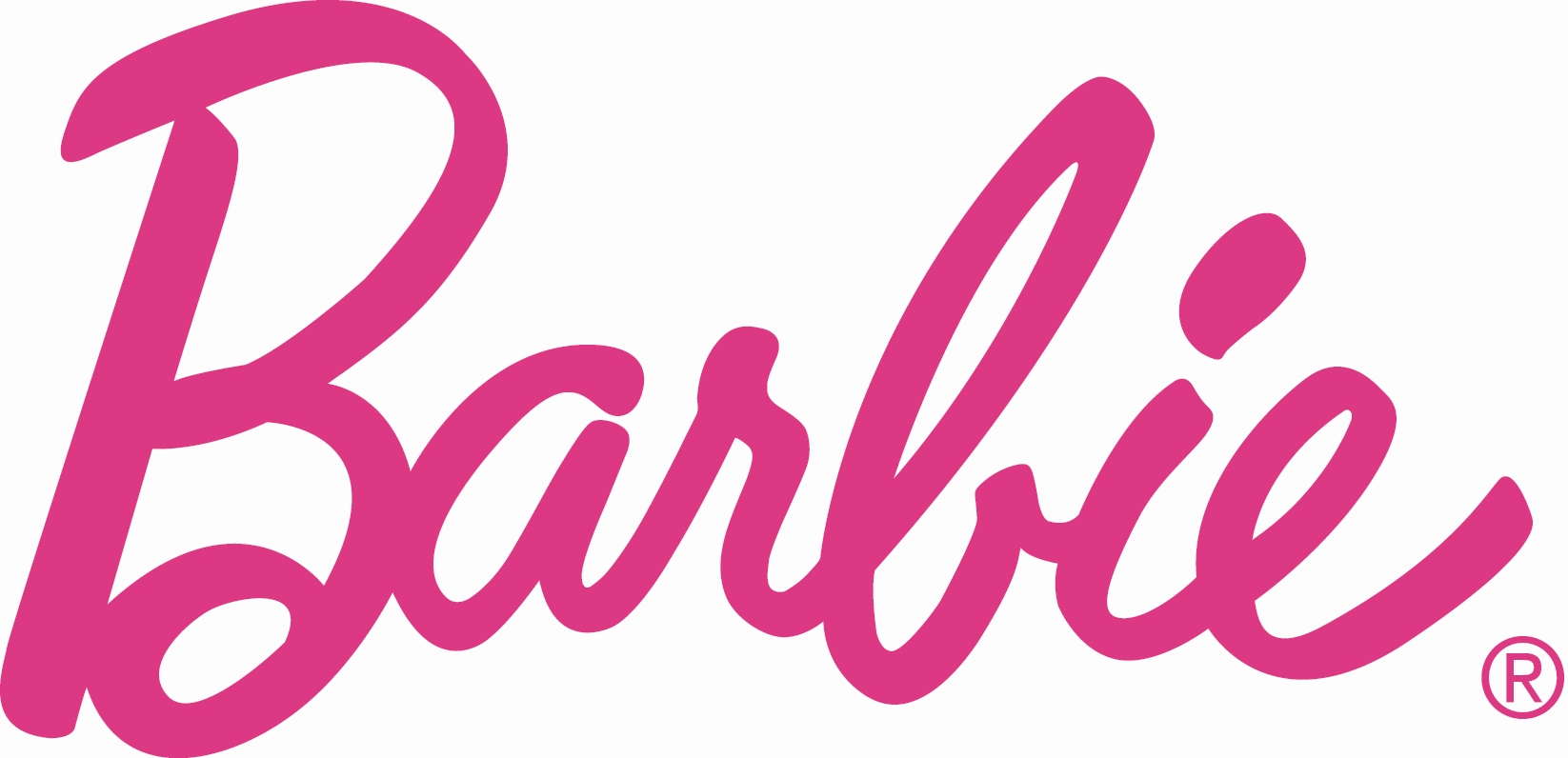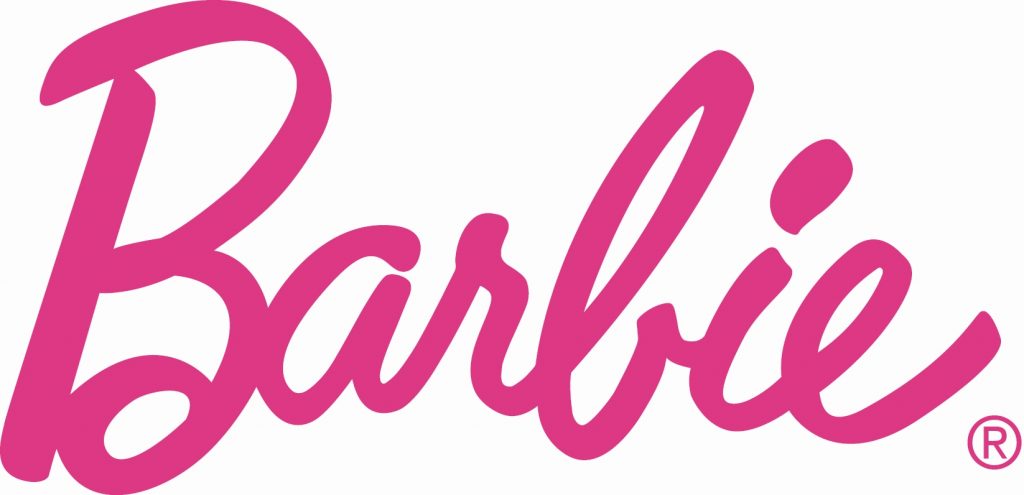 Recently, the girls came home to find the new Barbie Dream House waiting for them. The new Barbie Dream House feature 6 rooms, 3 stories, and all the little details that kids today love. There are stainless steel appliances, pink no less, walk in closets, canopy bed, outdoor terrace, lights and sounds, and 50+ pieces to move around and play with. Now when I say pieces, these are things like the family pet and pet bowl, a laptop and phone, hangers for the clothes, dishes and silverware, even food for the fridge, including eggs, ketchup and mustard.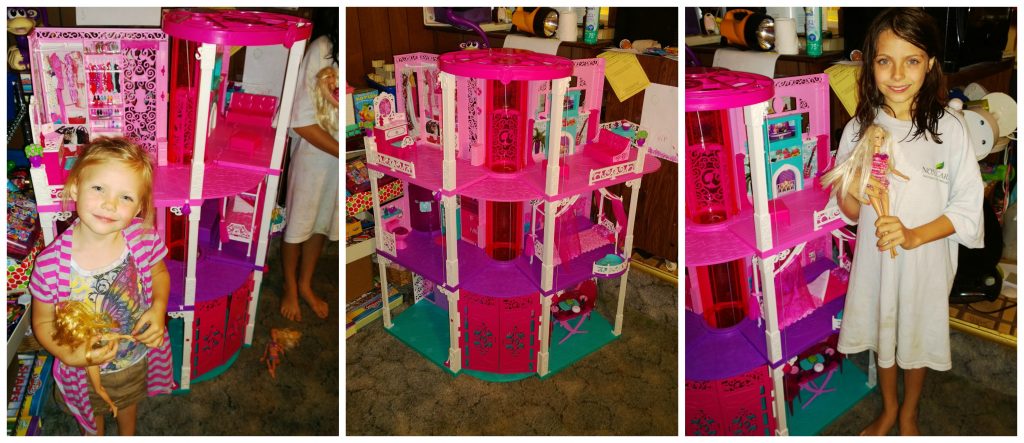 The 3 story house stands 3 1/2 feet tall, taller than my 4-year-old. It spans wide enough for both of my girls to play side by side without smooshing each other.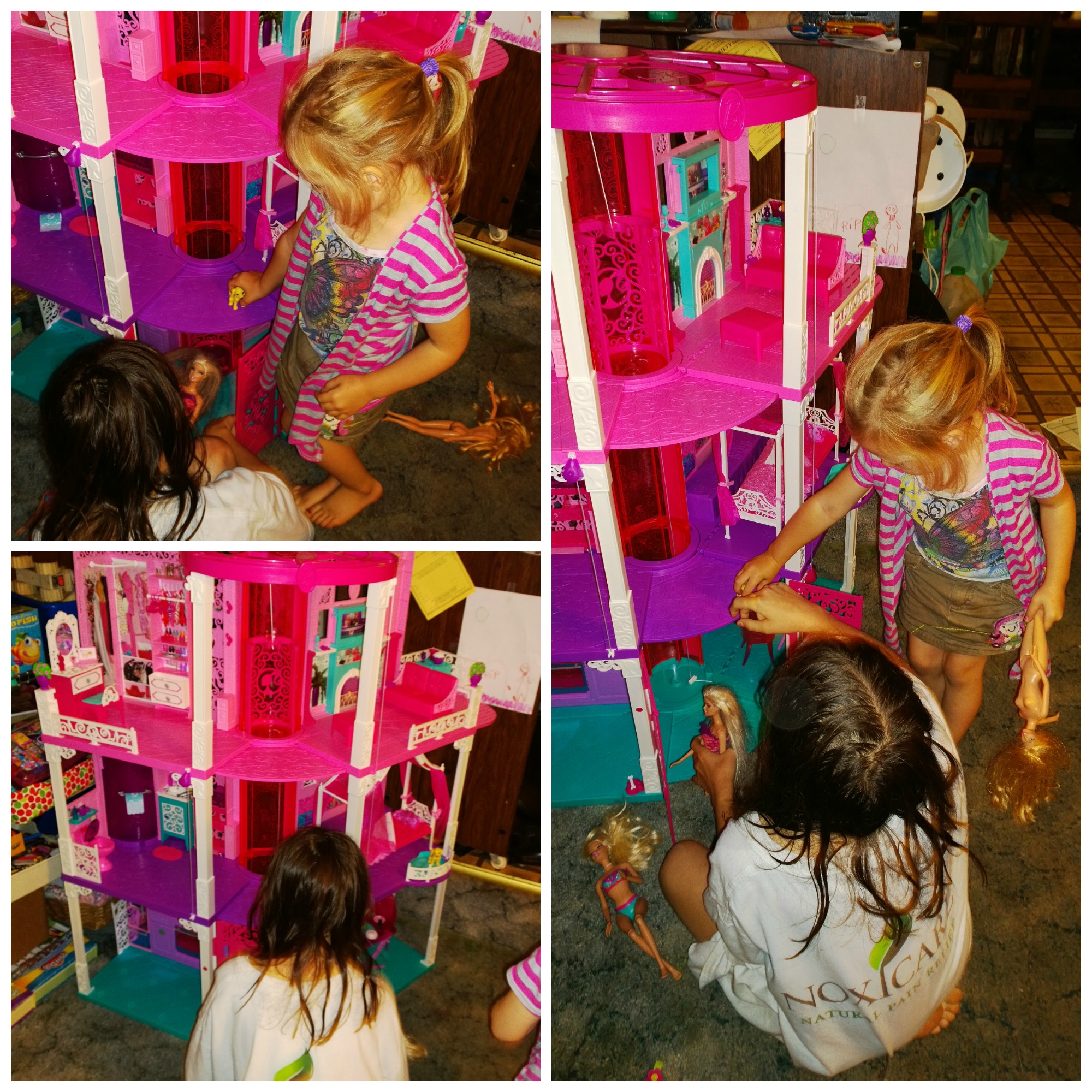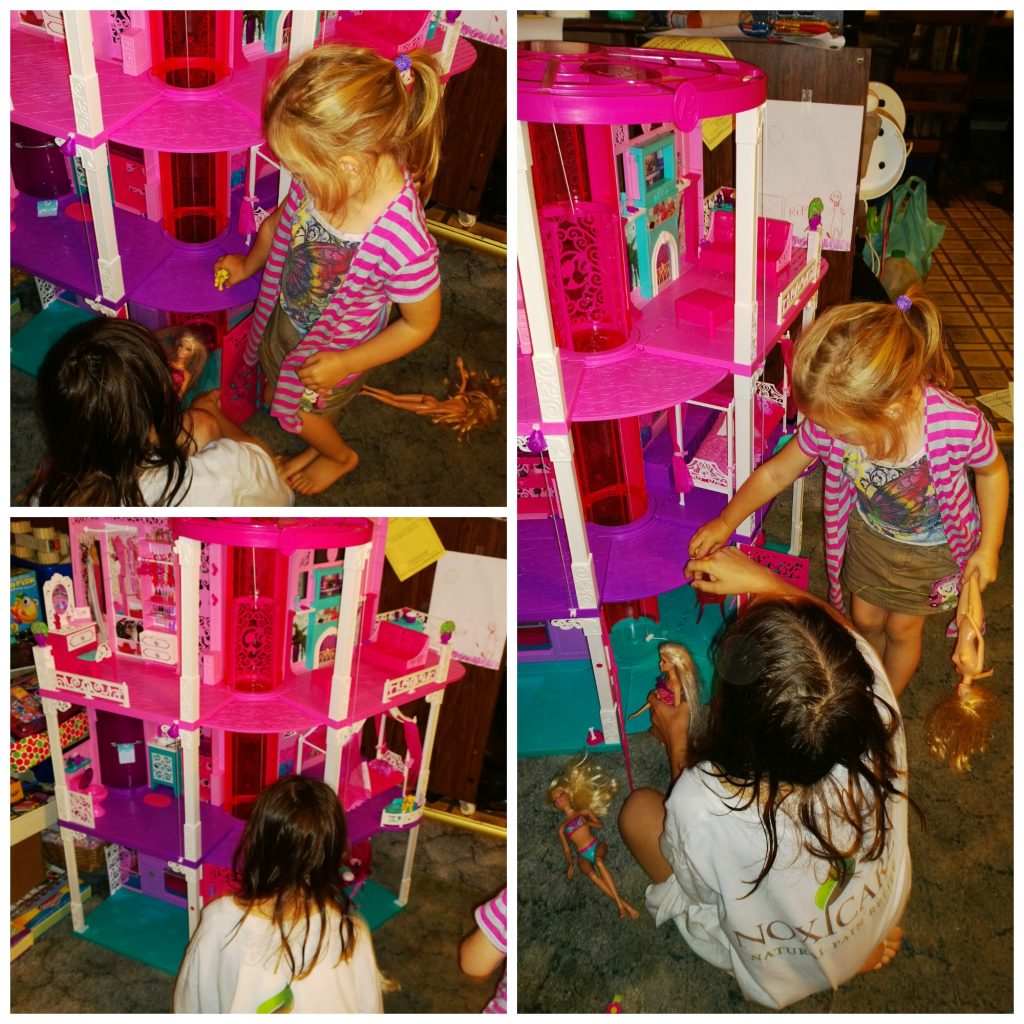 The girls were so excited to have the house put together that day, they were standing over us like vultures. Willow was even hesitant to go to the park because she didn't want to miss anytime playing with the new house. My suggestion, if possible, put the house together when the kids are not there. It is a little time-consuming with all the tiny details. Well worth it, but the amount of time is just plain torture for little ones anxious to play.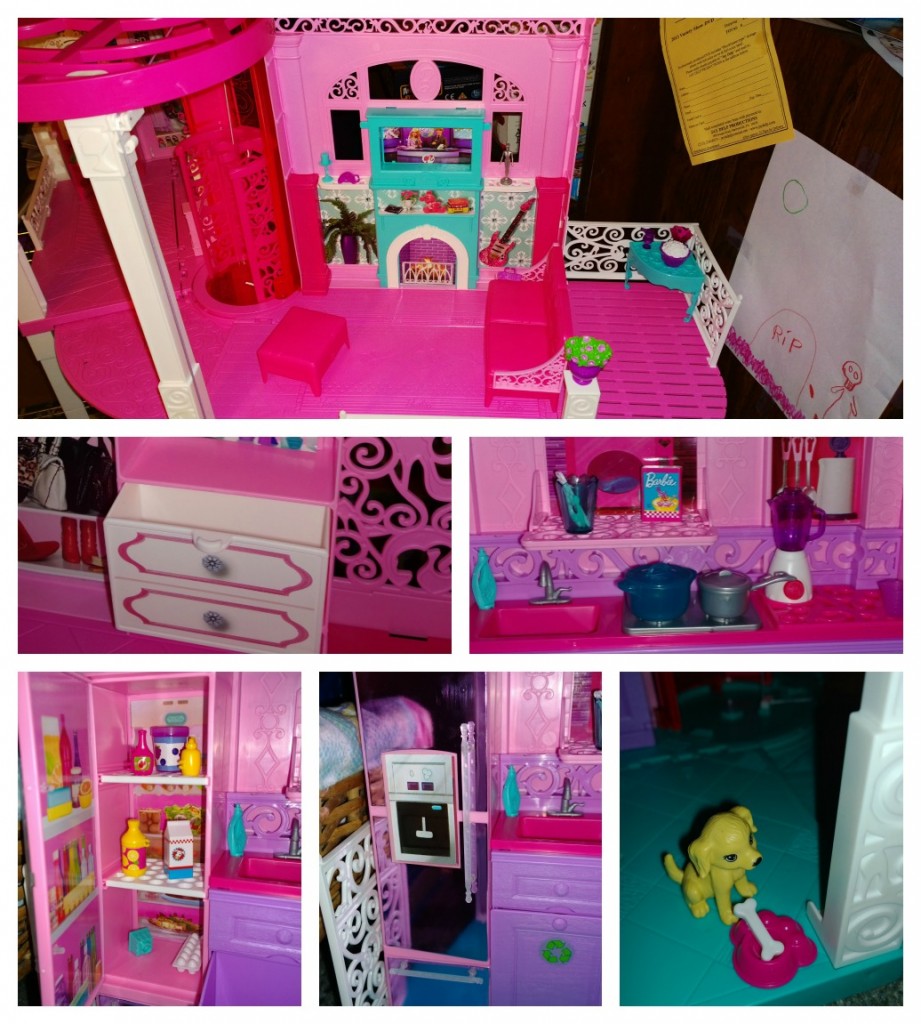 Once the girls were able to play, they didn't want to stop. They were thrilled with all the sound effects, like the flushing toilet, doorbell, blow dryer, blender, even Barbie singing in the shower.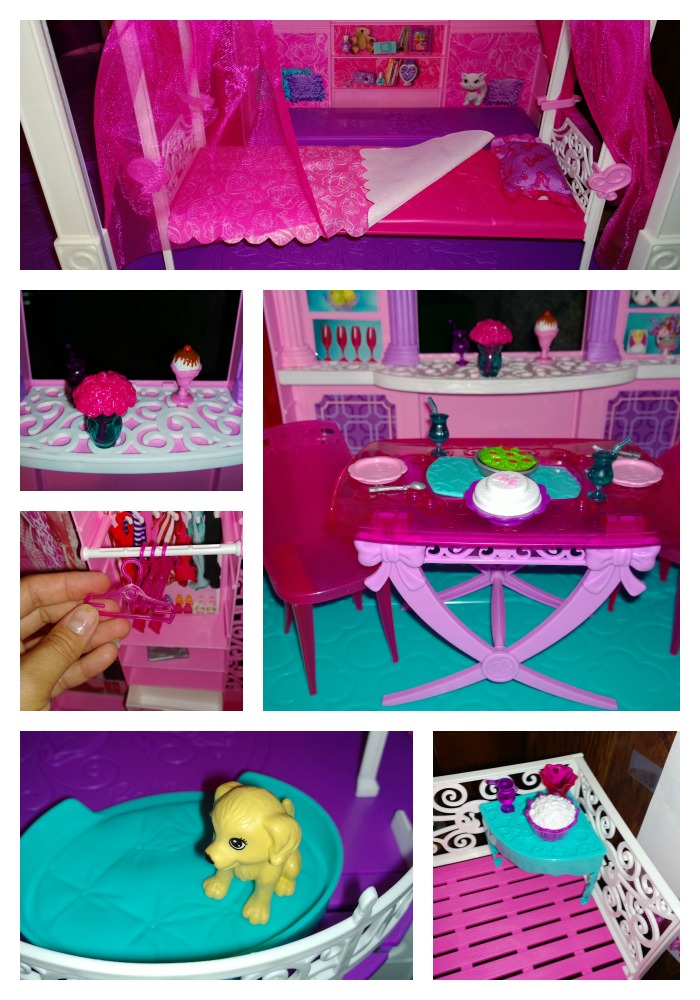 The love of the Dream House has not worn off even after a few days. The girls can not wait to get done their morning routine, getting ready for school, to jump into a few minutes of play before school. And it is the first thing they want to do when they get home from school.
Willow, who is at the age where she doesn't want to play without someone to play with, is thrilled to play with her Dream House by herself. She has actually kicked her sister out of the house, so that she can play.
We love how the bright pink color grabs attention. The pieces are all hard plastic. It is very sturdy and well constructed. Nothing seems like it is ready to fall off, or break if Willow plays too rough. It can collapse a bit to take up less room, and is easy enough for Serenity to pull open of closed.
My complaint about the Barbie Dream House… The girls want to play so much, I have trouble keeping them focused. They tend to wander over the house to push a button or move Barbie up the elevator.
Honestly, we did not come across any real complaints except that the instructions are all pictures. That is my complaint with many items, the directions are all pictures, no words and I think it makes it hard to assemble. Besides that, the girls are thrilled, and I love when a toy makes them that happy.
With the holidays coming up, the Barbie Dream House is available at Walmart and retail stores nationwide and the Manufacturer's Suggested Retail Price (MSRP) is $184.99. See more pictures of the Barbie Dream House in action on Instagram and Pinterest.