This post contains affiliate links.
********* For a limited time offer Get the Work at Home Bundle for $47. That includes this course***********
Ok, so I have written a few times about ways to make money as a blogger, but what if blogging isn't something that you are interested in. Maybe you don't want to have to pump out content everyday and you just want to make money online. That's ok, because there are other ways to make money online that has to do with blogging but isn't exactly blogging. You can become a virtual assistant for bloggers.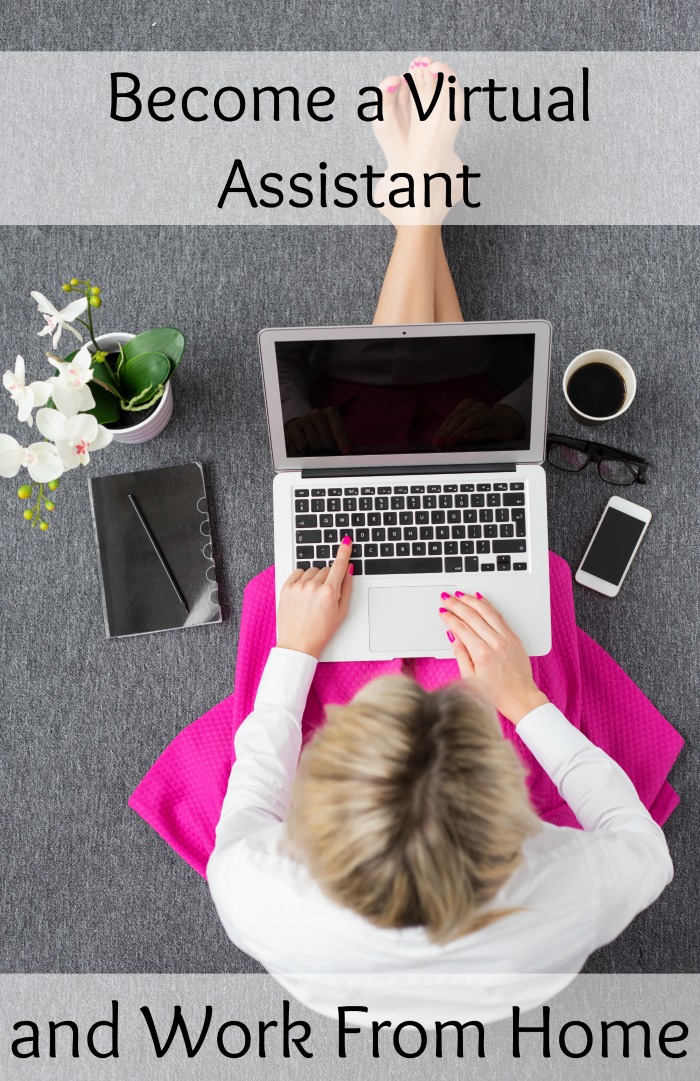 As a VA (virtual assistant) to bloggers you will be doing a lot of the back end things that bloggers pay others to do when they are too busy. Some of these responsibilities are
Write or edit blog content. Sometimes you get hired to write this content and other times you can write the content and post it online to be bought by bloggers
Manage social media accounts. Some clients hire people to completely manage their accounts and other times you could be hired to schedule things for the blogger.
Write listing descriptions
Create marketing graphics such as Pinterest images or for Facebook
Read and respond to emails
Promote products or services
Do promotion for bloggers
Create round up posts for bloggers
Make printable for others
Design graphics
So you love the computer and you want to work from home, and becoming a VA makes sense to you. Great. But you say you have no idea how to even begin. Even if you are starting from the beginning and you know nothing about being a Virtual Assistance, you can still become a virtual assistance.
You can either decide to learn as you go or you can invest in your future and take the Rockin' VA Course.
Now I want to tell you before you get excited about the price. It seems like a lot. The course is $247. But if you purchase the course, and commit to working the course, you WILL MAKE MONEY! Not only will you make money, you can make $100 in your first day. That is even one of the chapters.
The course covers a large range of projects. While it does cover working with small businesses, it mostly focuses on building a client base around bloggers and website owners. While you don't have to know anything about blogging and how to be a virtual assistant to a blogger, to succeed in this course you should have
Basic understanding of social media
Strong communication skills
Self-motivated and pro-active in finding solutions independently
Ability to research topics
The course also has a Facebook group that goes hand and hand that offers even more support and helps you further your ability to get clients.
If you are looking for a way to work from home and want to be a virtual assistant, I recommend the Rockin' VA Course.