Happy New Year! For this year I am teaming up with a great group of cooks, and we will be Dishing It Up! Since so many people make New Year's resolutions, we are putting together a few recipes that may help you keep them. Three of the top five resolutions usually include: Lose Weight, Improve Your Health, and Spend Less/Save More. One of the best ways to accomplish all three of these goals is to cook at home.
For the month of January 2012, there will be several yummy soups, salads, and other sides to go with them to help keep those resolutions to lose weight, improve your health, and save money.
And now on to the Stew. This is a stew my mom has been making for me since I was a little girl. And as soon as I moved out, I started making it at my new house. Now I make it for my kids. As soon as the weather turns to the slightest chill, you can bet I will be making this.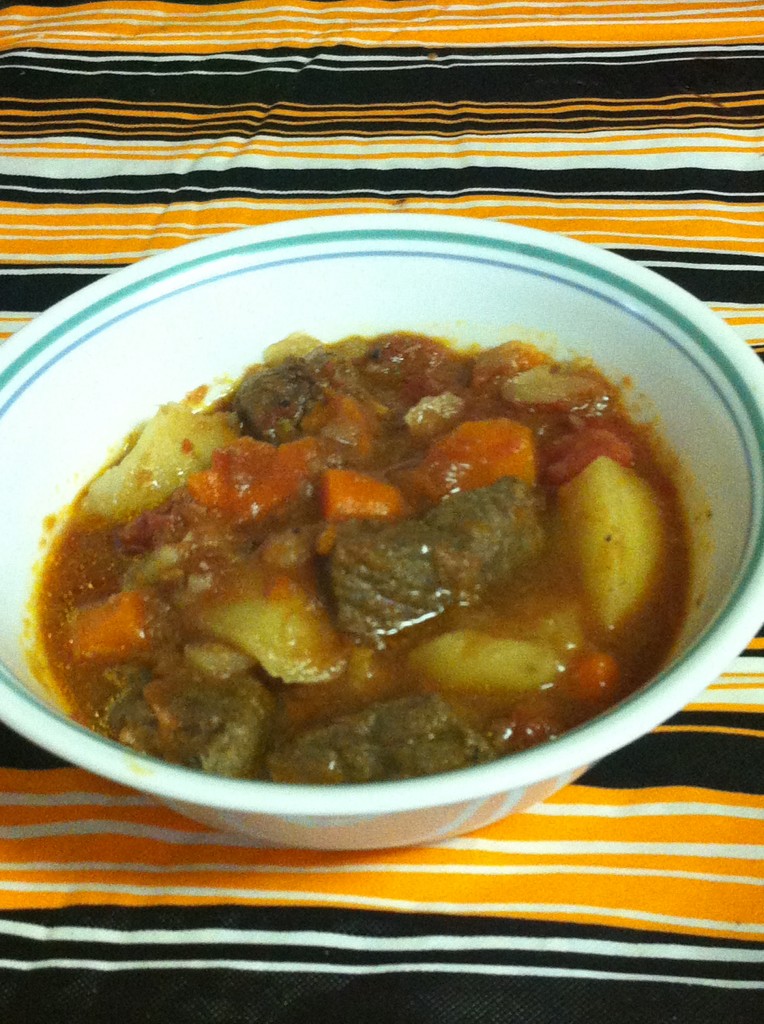 Beef Vegetable Stew
Servings:  8 Weight Watchers points: 6
2 pounds of stewing cubes or you can cut a chuck roast into strips
1 tablespoon oil
1 large can of crushed tomatoes
2 cups of carrots carrots, chopped into bite size pieces
2 cups potatoes, cup up
1 onion
2 cloves garlic, crushed
Salt, Pepper and garlic powder
Water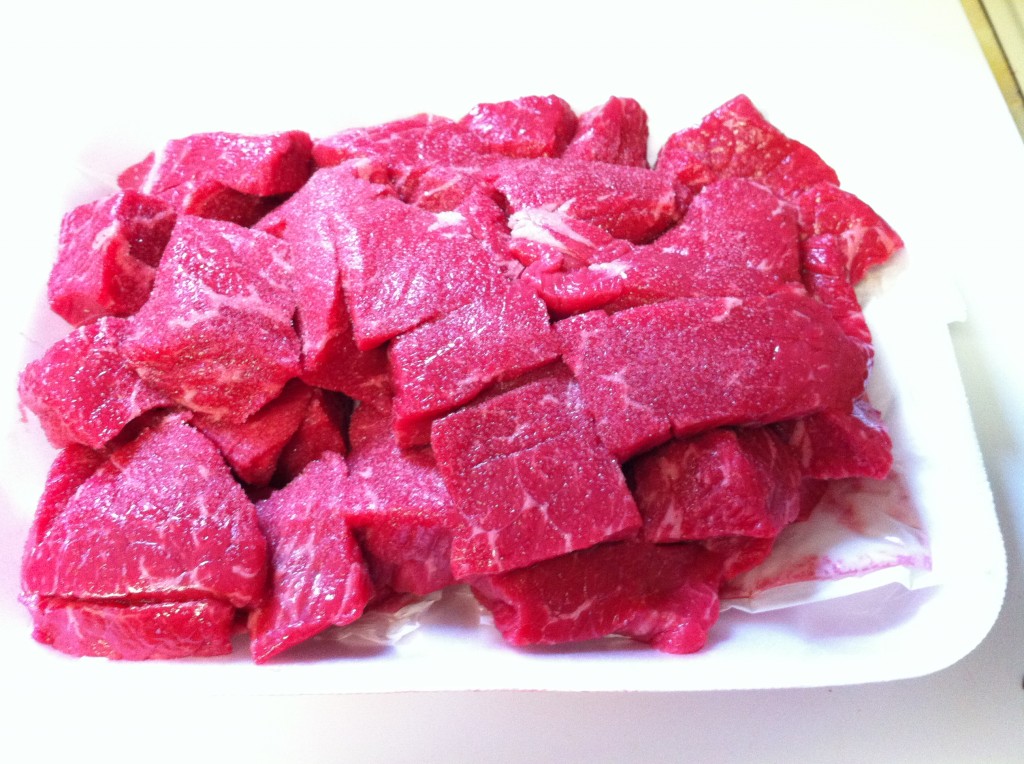 First salt, pepper, and sprinkle garlic on the stewing cubes. Then sear off the meat on all sides in a small amount of oil. Add the carrots, onions and potatoes and saute for about 2 minutes more. Pour in the crushed tomatoes, and add the crushed garlic, more salt and pepper. Add enough water to cover the ingredients, more if you like a thinner stew, less for a thicker stew.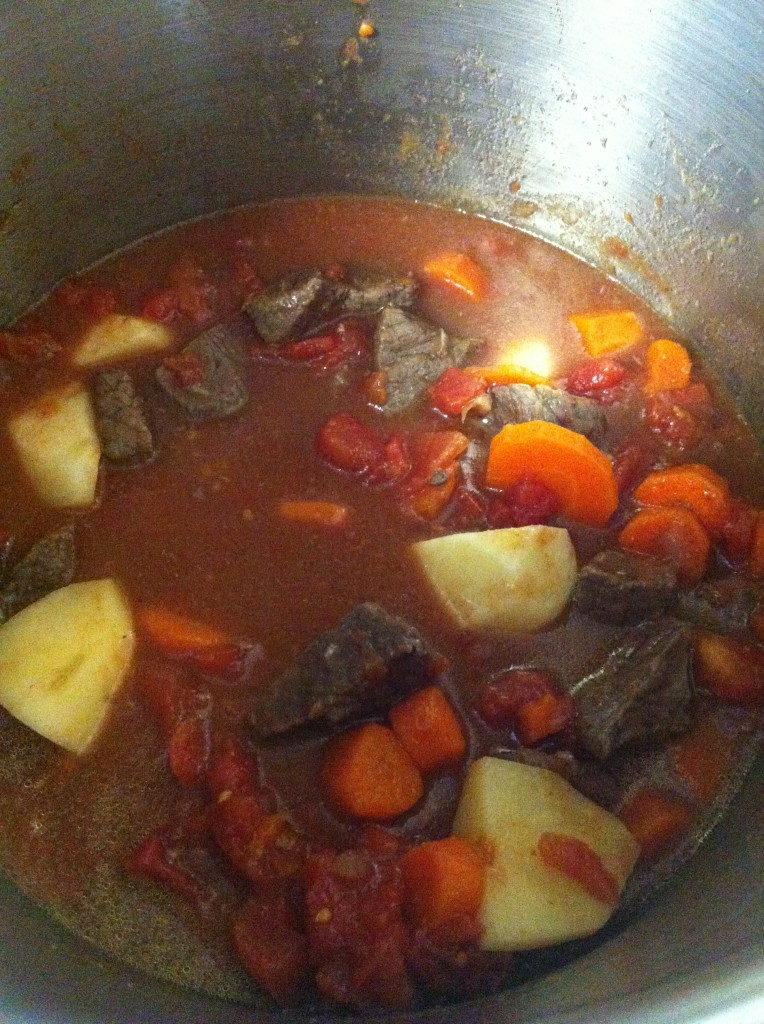 Cook, covered,  until everything is fork tender, about an hour.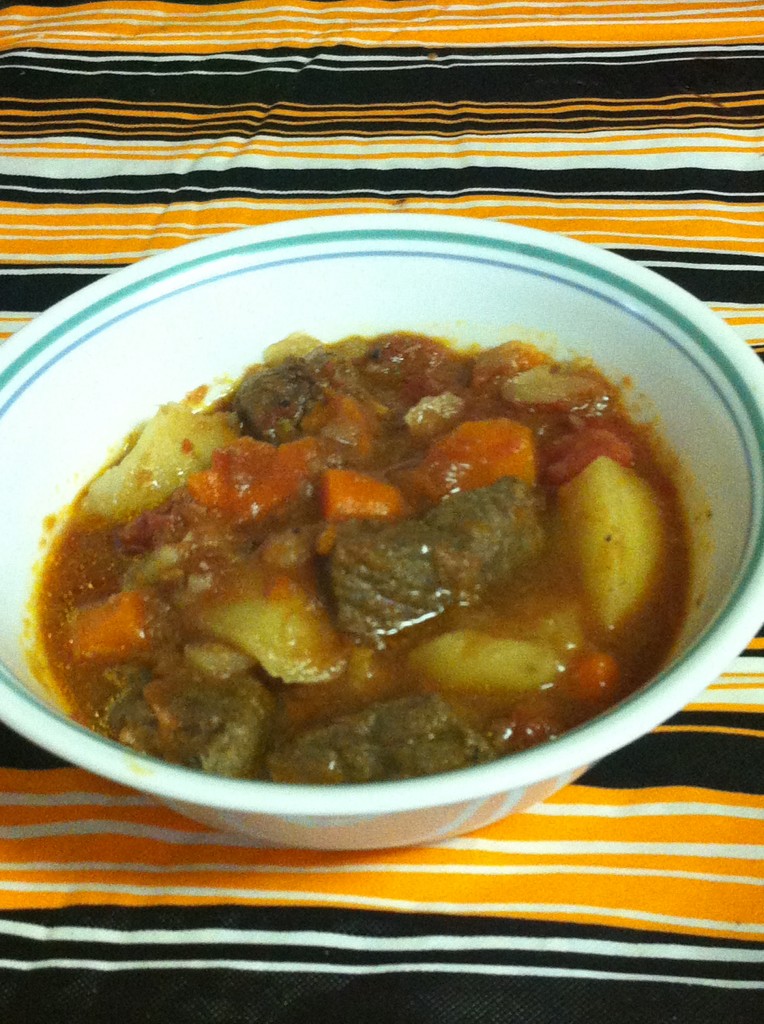 I love putting this all in the crock pot instead of the stove, as well. This is one of those meals that taste even better the next day after everything has melded together, if it makes it to the next day.
Want more amazing soup and salad recipes? Check these out. I would love if you would add your recipe links in as well.