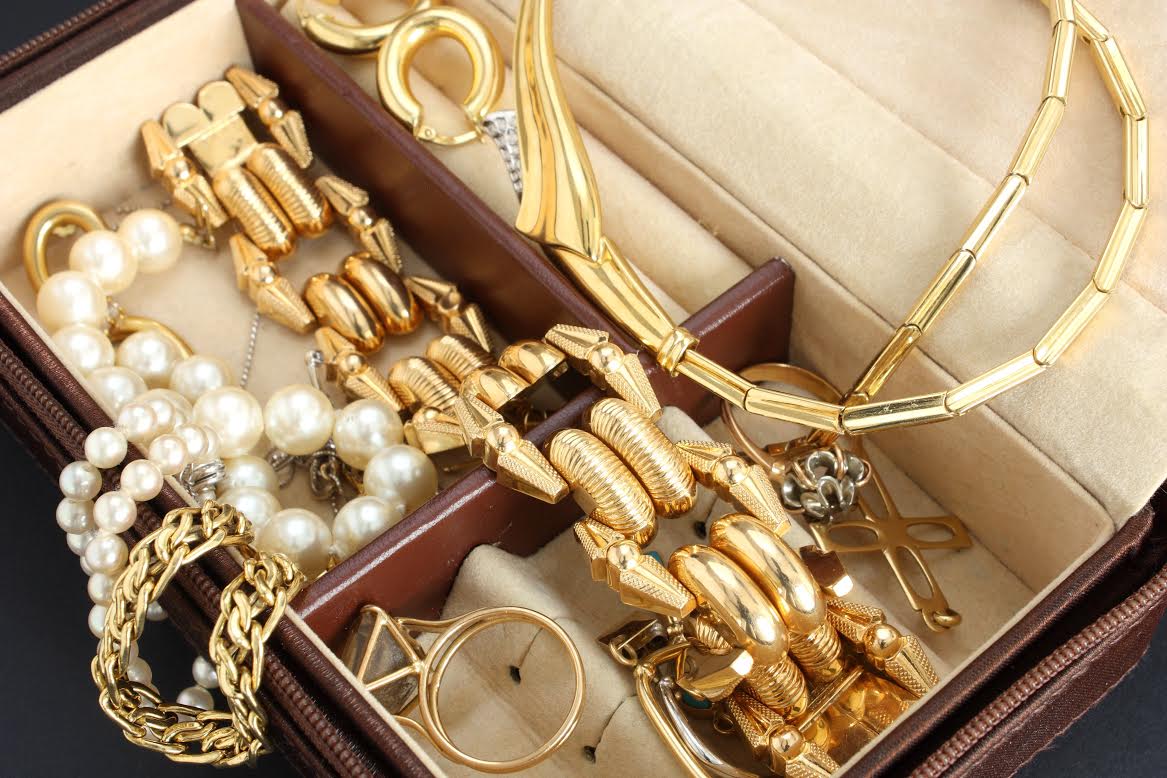 The Beginner's Guide to Everyday Jewelry
Women have a bit of a love affair when it comes to jewelry. They cover it. They collect it. They even indulge in it.
Why jewelry
According to Edahn Golan Diamond Research and Data's US state of the Jewelry Market Report, sales for fine jewelry alone in the US hit a high of $68.8 billion in 2014. More people are purchasing jewelry today than before.
According to IDEX magazine, most people purchase jewelry for one of the following three reasons:
To celebrate a special occasion, such as an engagement, anniversary or birthday
As a show of affection
To make amends
However, trends are changing as more women are beginning to purchase jewelry for purely aesthetic reasons. According to marketing research firm Mintel, more women are buying jewelry for themselves, with 59 percent of female professionals aged 45 and up purchasing jewelry for no occasion in particular.
What jewelry can do for you
Women's jewelry can change your life. It can:
Spruce up your look
The right accessory can make a big difference when it comes to fashion. A simple piece of jewelry matched with the right outfit can go a long way in adding elegance and glamor to your outfit. Well thought-out pieces can turn a boring outfit into an outfit worthy of the red carpet.
Help you get out of your comfort zone
A change is good especially if you feel like you're stuck in a rut. You don't have to make drastic changes. Simple changes such as adding jewelry to your everyday ensemble can help you step out of your comfort zone and overcome the fear of change that inhibits you.
Help improve your self-esteem
Self-esteem is influenced a great deal by self-image. Adding jewelry to your ensemble to achieve a new look can go a long way in helping you improve your confidence.
Help in self-expression
If you're looking for a way to show forth your unique personality, jewelry could be the answer you're looking for. Seek out a unique piece of jewelry that reflects your style and personality and let other people see the true you.
Essential Pieces for your jewelry box
Building your jewelry collection is similar to building your wardrobe. You need to begin with some basic pieces that you can combine with your everyday outfits. The following are jewelry pieces that every woman should have in her jewelry box.
Earrings
This is probably the first thing you think of as a woman when the word jewelry is mentioned. Earrings are an absolute basic when it comes to jewelry. You should have different earrings for different occasions to wear with different outfits.
Consider the shape of your face when purchasing earrings. Choose an earring type that will compliment your face e.g. drop earrings are perfect for round faces.
Rings
Rings aren't reserved for the engaged, married or otherwise committed. They can also be an accessory that adds a touch of fun to your outfit. Every woman should have rings to suit different occasions. These rings should be expressive of her personality.
Rings though seemingly insignificant can go a long way in enhancing your outfit. A cocktail ring for example can become the centerpiece of an outfit when the color is carefully coordinated with an outfit.
Necklaces
Necklaces stand out and are often worn as centerpieces to outfits. Consider purchasing necklaces of varying lengths and designs to suit different occasions and outfits. Long necklaces are particularly suitable for the day while shorter and more glamorous styles are suitable for formal evening wear.
Bracelets
This is one of the most common pieces of jewelry in any woman's arsenal. Bracelets can give a classic and elegant touch to a well thought-out outfit. Consider layering bracelets for a more glamorous look.
With these four items in your jewelry box, you can begin to round out your collection. Don't be afraid to try something different. Current trends are leaning towards mixing and matching different metals, colors and patterns to achieve a unique look. Just be careful not to overdo it.