People who live near Chicago know the best places to go. The best places to eat, the best places see, the best places that are outside of the tourist traps. Patrick Cars wants you to know where to go, too.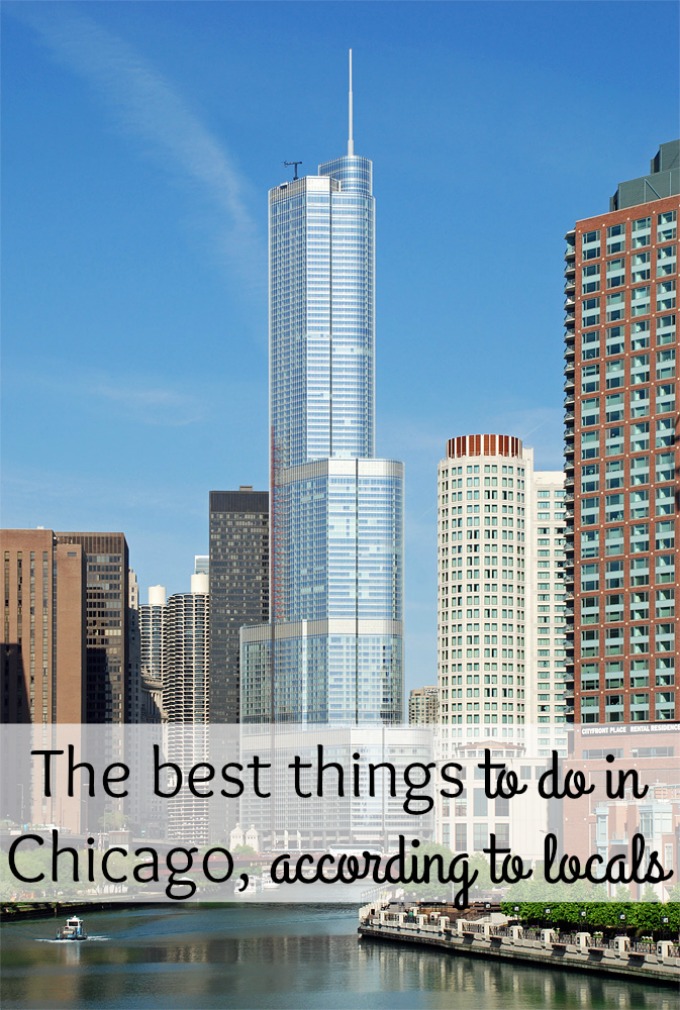 Where to eat and drink:
Go to Publican, which is one of Chicago's best restaurants. Serving great tasting beer, pork and oysters, the eclectic menu, also, has a European-style beer hall interior.
Get deep dish pizza. New Yorkers will argue they have the best pizza but Chicago-ians will tell you their pizza is the best. Want to find the best place to get the thick-crust pizza with lots of cheese? Lou Malnati's is one of the best and there are multiple locations.
Get yourself some of the best BBQ, like brisket, pulled pork and Frito pie, in the city from Green Street Smoked Meats.
Portillo's started off as a small hot dog stand and has grown into a chain throughout the Chicago suburbs. Be sure to try one of the favorite: the Italian beef, hot dog or a chopped salad.
Go to Roscoe Village and get the best frozen custard from Scooter's Frozen Custard.
Like beer? The most popular Chicago beers is the Goose Island Beer Company. Take the tour and give it a try.
Head over to Green Mill cocktail lounge to see a true piece of history. Green Mill, opened in 1907, has its connection to the Chicago mob scene and is known for the poetry slams it hosts every Sunday night.
Logan Square's farmer's market lets you get fresh food on Sundays from May through October.
Things to do:
See a comedy show at the Second City comedy club. Steve Carell and Tina Fey have both performed there.
Enjoy Shakespeare at the Chicago Shakespeare Theater on Navy Pier. These Tony Award-winning performance make you feel like you are a part of the show with seats close to the stage.
From mid-May through September, there are many performances at Chicago's Ravinia Festival. Listen to genres from symphony to rock to country.
Relax at Lake Michigan. Take a boat out and see the city's skyline.
Go to Grant park to see Millennium Park and the Buckingham Fountain.
Stroll along the lakefront. It is a great place to walk, bike or skate.
Every August there is the Chicago's annual Air and Water Show. Watch from North Avenue Beach to see historic fighter planes perform daredevil maneuvers in the sky.
Speaking of beaches, there are several beaches in Chicago. The 2 popular beaches are North Beach Avenue and Oak Street Beach.
Visit the Lincoln Park Zoo. It is open to the public all year round.
See the beautiful butterflies at the Judy Istock Butterfly Haven at the Peggy Notebaert Nature Museum.
Look down on Chicago from 1,353 feet. The Skydeck at Willis Tower is open 7 days a week.
Visit the Art Institute. It was named by TripAdivsor as the No. 1 museum in the world last year. It has appeal for all ages.
One of the best ways to avoid tourist trap areas is to avoid staying in them altogether.
There are numerous homes available for rent that offer a local feel and they should, you can stay in neighborhoods that would not normally be accessible or considered when viewing hotels and other places to stay.  Check out available homes for rent in Chicago 
here
.