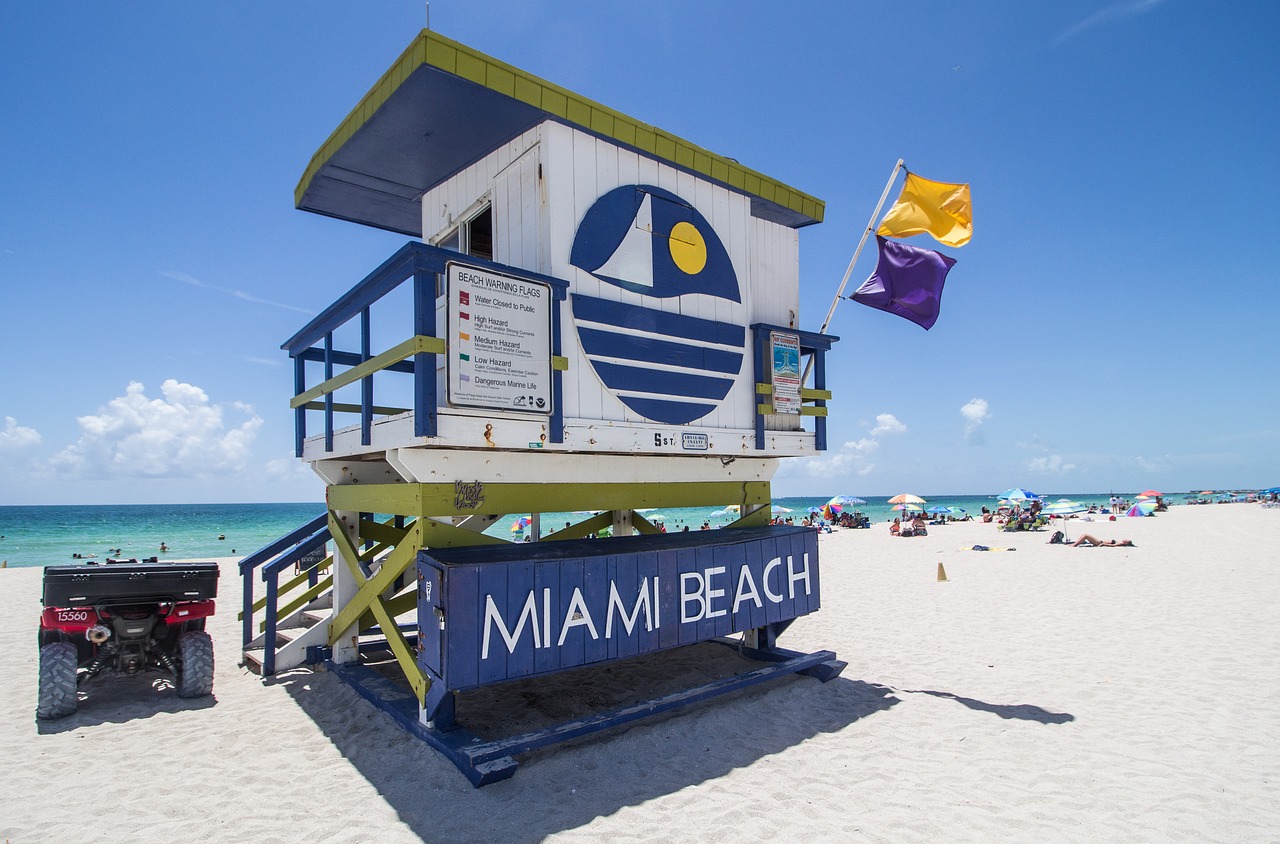 Image credit – Pixabay CC0 License
Miami is a destination known for its glamor, but that doesn't mean that it's not also a great place to visit for a family vacation. Miami is a city that has it all, a stunning coastline with beautiful beaches, plenty of sights to see, and exciting places to explore. Your hardest task will be trying to pack all of the must-visit things to see and do into your itinerary. This round-up of awesome things to do on a family vacation in Miami should offer some inspiration for your trip.
Relax on the Beach
Celebrities and tourists alike flock to South Beach to enjoy its white sand and clear waters. If you are looking for somewhere to relax on your break in Miami, then why not spend some time at the beach watching the world go by.
In the Miami Beach area, there are plenty of family-friendly attractions to visit too. When the kids have had enough of playing in the sand visit Zoo Miami. Here you can see the animals and the kids can play and cool off in the splash zones too.
Related: Your Guide To Making The Most Of Family Time
See Miami from the Sea
No trip to Miami would be complete without taking a trip out onto the water. Hiring a boat to experience yacht rental miami style is an activity that every member of the family will love. The feeling of being out on the water and seeing Miami from an entirely new perspective will help you to take in the magnificent views of the city from the sea. This is an activity that will truly get everyone feeling those holiday vibes and is sure to provide one of the most memorable parts of your trip to Miami.
Visit a Museum, or Two
Get the kids engaged in arts and culture at the Miami Children's Museum. This exciting and interactive attraction is so much fun that the kids won't even realize that they are learning! Look out for family-friendly events happening throughout the year, to see if there's a special exhibition or event on during your visit.
Another great museum to visit with the kids is Wynwood Falls. The great thing about Wynwood Falls is that it is free to visit, and it is outdoors. Take a stroll around the museum enjoying the murals and snapping some great pictures with the kids.
Take in the Iconic Hotspots
When people think of Miami, one place that immediately springs to mind is Ocean Drive. Ocean Drive is famous across the world for its beautiful Art Deco buildings, many of which are instantly recognizable from their appearances in films. This iconic area of the city is home to Miami's Art Deco district and is an incredible place to visit for anyone that appreciates Art Deco design and architecture.
The Venetian Pool is a must-visit destination for your stay in Miami. This stunning freshwater pool is the perfect place to come if you fancy taking a dip in one of the most beautiful outdoor swimming pools in the world.
Get more Our Wabi Sabi Life Travel Posts Here