Best Travel Accessories for Techies
Are you a techie? Do you love to travel? Then you've come to the right place. Traveling is a blast, but it's a regular atom bomb when you travel with your techie doodads and gizmos. That's why I've put together some of the best travel accessories for techies around. I think it's a nice combination of protective, productive, and fun.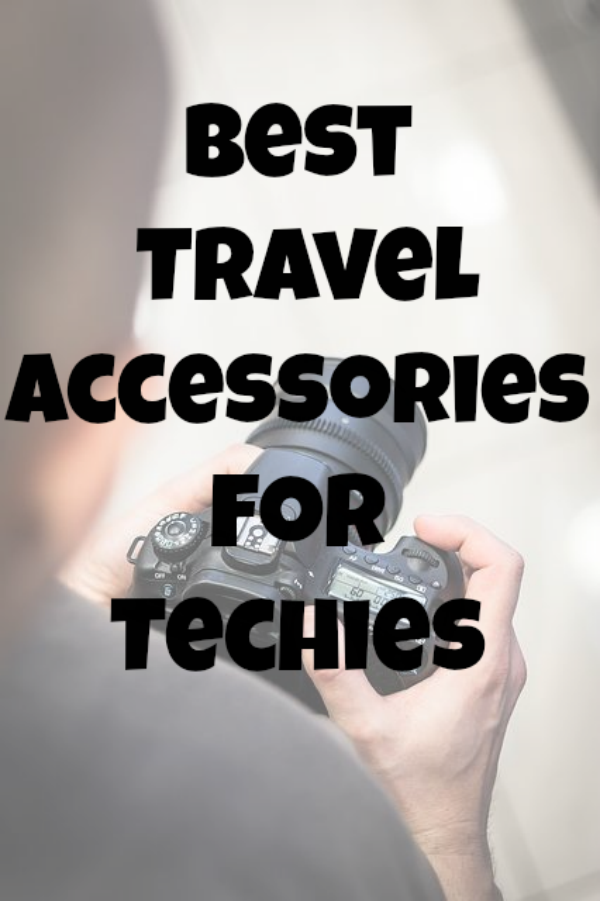 The Best Travel Accessories Make Life Easier
In my opinion, the best travel accessories for techies are those that make our lives easier. Whether we can get the perfect selfie, find the next gas station, get our GPS on, or protect our smart device from injury, the best travel accessories make it fun to go on the road instead of constant worry.
Selfie Stick
Ah, the selfie. That most hallowed of pictures showing the world just how awesome we are in our Mickey Mouse Helmet or our life jacket. Sefies are great but you can never get it just right. You either get a picture with a weird angle or part of your arm or both. Not anymore! Now we traveling techies have one of the most awesome travel accessories ever – the selfie stick. This bad boy lets us say, "Hey, look at me in all my travelling glory" without the odd angles or random arm placement to ruin it. Just cool it on the duck face, okay?
A Protective Case
Whether you have a smartphone or tablet, you've got to keep it safe. What good is your fancy pants phone if you drop it and bust the screen? That puts a sever damper on the travel fun. If you're travelling, don't opt for a wimpy wallet case. Get something that can survive a drop. With all the diving and/or flying you'll be doing, you want a case that can survive anything. I recommend a case that's rated for both impact and shock.
A Good GPS App
The importance of GPS cannot be overstated. If you're taking a road trip, the very last thing you want to do is get lost. Luckily, there are tons of GPS apps out there for any tech minded individual. You can get some great GPS apps for Android, iOS, and Windows phones and tablets.
A Good Travel App or Three
If you're a techie on the road, travel apps are some of the best travel accessories you'll ever have. Whether you need to find a gas station, a mechanic, or just want to know more about the local sights, travel apps are a must. They can help you with everything from the logistics of travel to the really fun stuff.
For example, Localeur is an app that lets you get the down low on a town's sights from the folks who live there. While contributors to the app are paid, Localeur only provides accurate info on the area, so it's an app you can trust. Another great app is GasBuddy. With this one you can stay on top of gas prices while you travel. That's pretty sweet.
Various Lenses for the Camera
This is the last but certainly not least of the best travel accessories for techies. When you're on your trip, you want to document it. You want to document it in such a way that when people look at your pictures you can see them actually turning green with envy when they look at them. To do that, you need some awesome lenses for your camera. At the least, you need a good macro lens and an equally good long range lens. With those you'll be good to go for long shots and up close shots. The standard lens on most cameras is for mid-range anyway, so you'll be set.
The Best Travel Accessories Make the Best Trip
As a travelling techie, I can tell you that nothing sucks the fun out of a trip quicker than a missed shot, a broken phone, or filling up at a station only to see a far cheaper price on down the line. These are some of the best travel accessories for any techie on the road or in the air because they make travel easy and relaxing instead of a ginormous pain in the butt.
What are your must have travel tech items?