It's always great to have a way to Store Produce Long Term. There are many options such as freezing, canning, cooking, pickling or even dehydrating produce to store.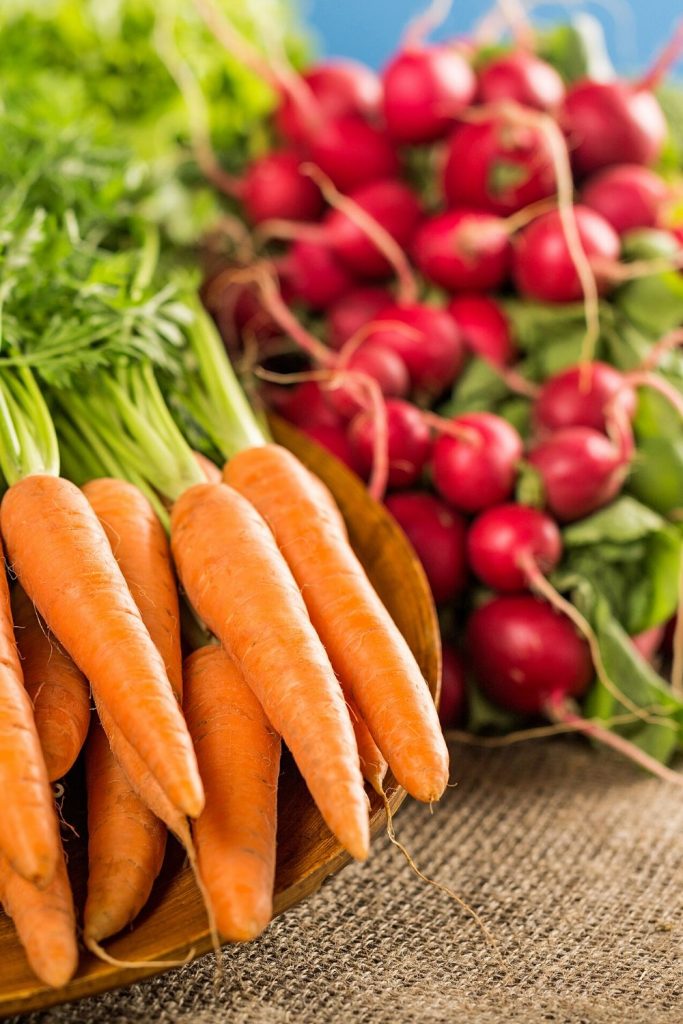 Best Ways to Store Produce Long Term
Sometimes you may not want to use your produce right away, so it's important to know the best ways to store produce long term. Today I'm going to talk about what you should do to store your produce to make sure that it lasts and stays fresh for as long as possible.
Back in the old days' people used to have a root cellar, this is where root vegetables could store well in a cool and dark space. If you don't have a root cellar option, then a cool pantry or a dark dry basement can work to store things like potatoes, sweet potatoes, carrots, onions, and similar produce. Apples and cabbage will store well for long term in a dark, dry basement as well.
How to Prep Food Before Storing
You'll want to make sure that your food is completely washed before storing it. With that being said, it's never a good idea to store wet produce. Be sure that you dry off the produce before storing so that you can ensure this produce will store for the long term.
You'll need to know that leafy vegetables do best in the fridge. Bring home your leafy vegetables from the garden, farmers market or grocery store and wash them. Allow this produce to dry completely and wrap them in a paper towel to store in the fridge in a plastic bag. This will help you store your leafy vegetables for use within the upcoming week without it going back. This is another method to store cabbage and apples too.
Pressure Canning Tips
Using a pressure canner as one of the ways to store produce long term means that you must have your pressure canner ready to use. Check to make sure that it's working and ready for use. Clean and inspect every part of your pressure canner. Use enough water so that the water is about 2-3 inches higher than the container you'll use for pressure canning.
Make sure to keep the pressure even as any unregulated pressure could cause unsafe food storage. If your pressure canner ever goes below your recommended pressure temperature for the produce, make sure to get the pressure canner back up to pressure and start the timer all over again.
There's another part of learning the best ways to store produce long term, what type of produce ban be stored next to each other. If you're planning to store your produce in a close space, then you must remember the old trick of sticking an apple or banana in a brown paper bag with unripe fruit to help ripen the fruit.
This concept is similar when you keep your fruit together in a bowl on the counter in a bag combined together. Most fruits and things like tomatoes will do better out of their container spread on the kitchen counter for long-lasting freshness.
Lastly, you should remember that you shouldn't store onions and potatoes together. While both of these produce options do store similarly in a dry cool dark spaces with plenty of airflow the gas from the onions will make potatoes sprout and rot faster than if you stored them apart from each other.
While most produce will stay fresh and tasty the longest when stored in the fridge, some foods should not be refrigerated. They include:
Tomatoes
Avocados
Bananas
Kiwi
Pineapple
Peaches
Apricots
Mangos
Nectarines
These fruits (yes, tomatoes, and avocados are technically fruits) tend to become mealy when they are stored at too low of a temperature. Keep them on the counter instead.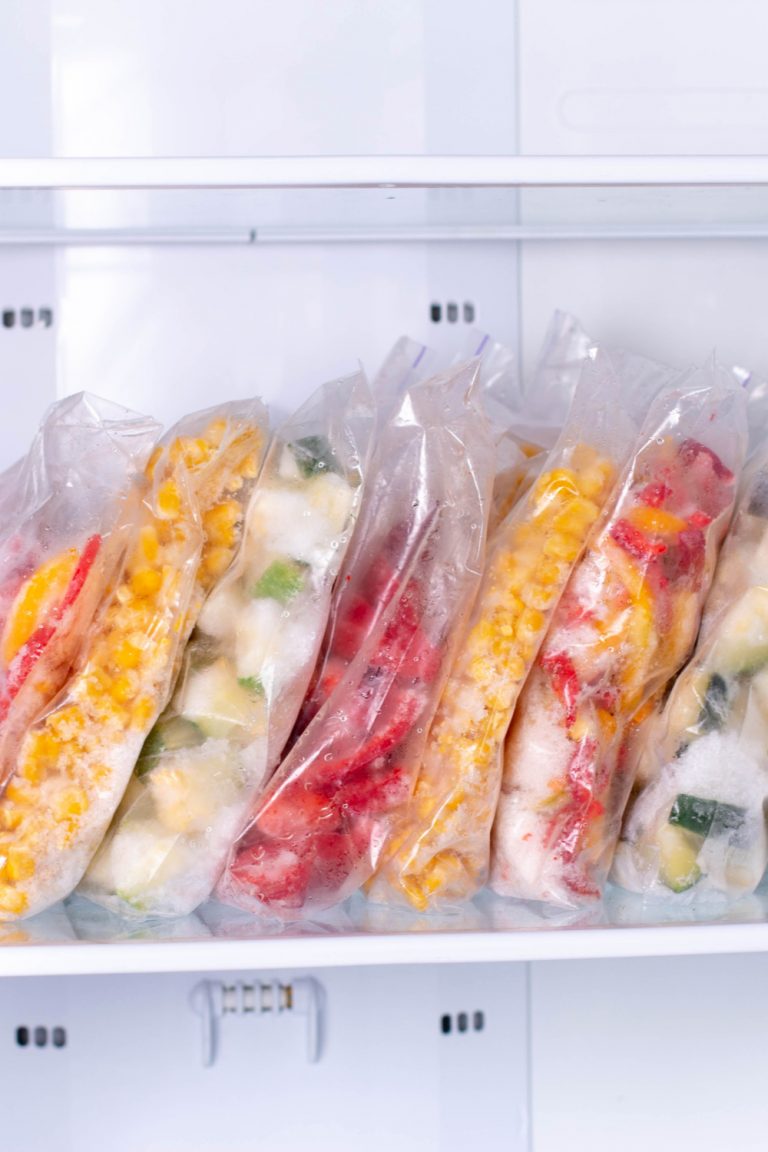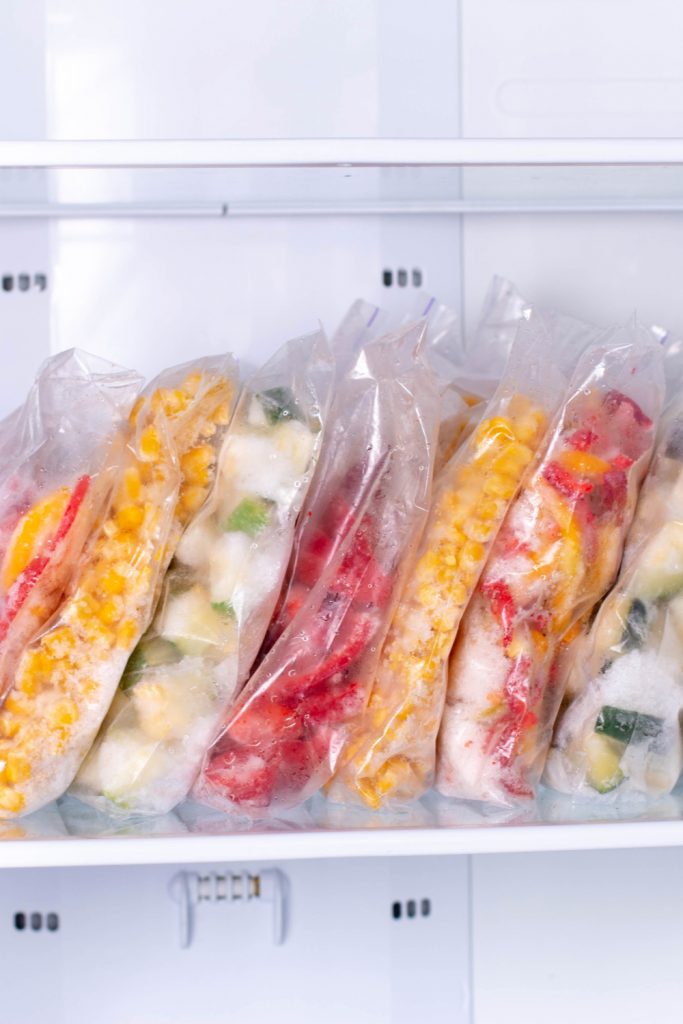 How to Freeze Food
It's great to know what type of produce does well when stored in the fridge, but what about the produce you want to store in the freezer. You can freeze food just as easily as you can store it in the fridge or pantry or basement.
The best way to free food is to use resalable plastic bags rather than glass containers or jars. Since you'll be freezing produce, it may not be easy to free in individual servings, but you can try to freeze the produce in batches that are relatively the right size for those nights you plan to use the produce for recipes or a side at dinner time.
You'll want to make sure that you're freezing food when it reaches room temperature. You do not want to freeze hot foods in a resealable plastic bag because the hot freezer bag could warm up other foods in the freezer causing an issue with unsafe food.
When you opt to follow my best ways to store produce long term featured here today, you'll learn that you can extend the life of your produce without any major changes in the taste or freshness of your produce. Storing your fresh produce for the long term will help you have quick access to flavorful, fresh, and nutrient-rich produce whenever you're ready to use it for a recipe or meal during the week.
More Food Storage Posts