The other day my best friend comes over to pick the kids up. She says, you have this bright lime green caterpillar on your plant right outside the door. I was sick as a dog with a migraine so I asked her to move it the bush, because there was more than enough leaves on the bush but I didn't want it eating up all my herbs. But I could not even move to get up to see it. The next  day, the caterpillar was back on my dill plant, munching away.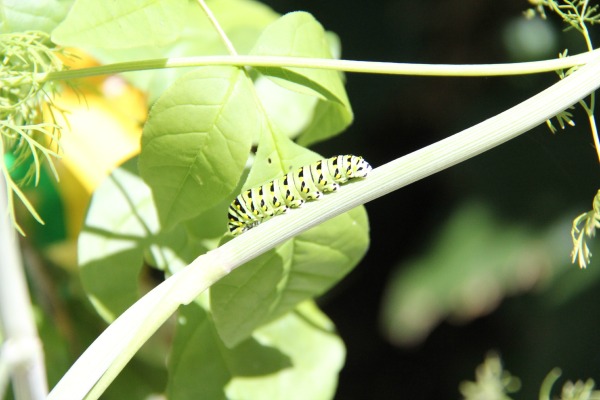 I was taken away by just how bright and beautiful this caterpillar was. I had never seen one like this before. It looked like something straight from nature pictures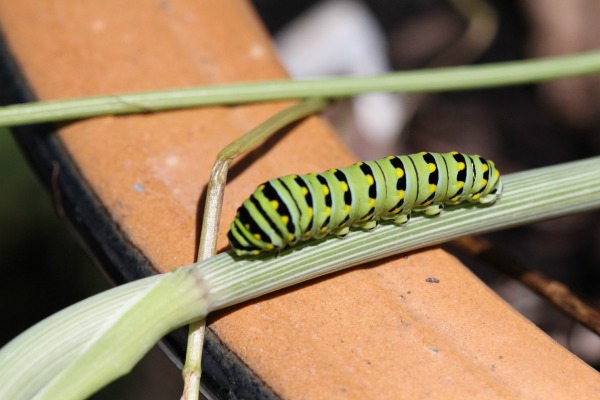 After some searching online, I found that it is a Black Swallowtail Caterpillar. The Black Swallowtail butterfly is those pretty black butterflies with either the yellow bit at the wings, the females, or the blue at the bottom wings, the males.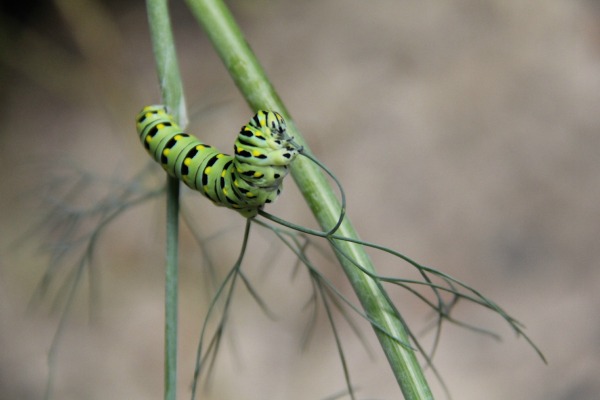 We watched this little guy for 3 days. Watched as he grew and simply devoured my dill plant. Come to find out, that is there favorite food, anything in the carrot family, which dill is. It was very much like watching a real life version of the Hungry Hungry caterpillar. We watched him strip my plan clean.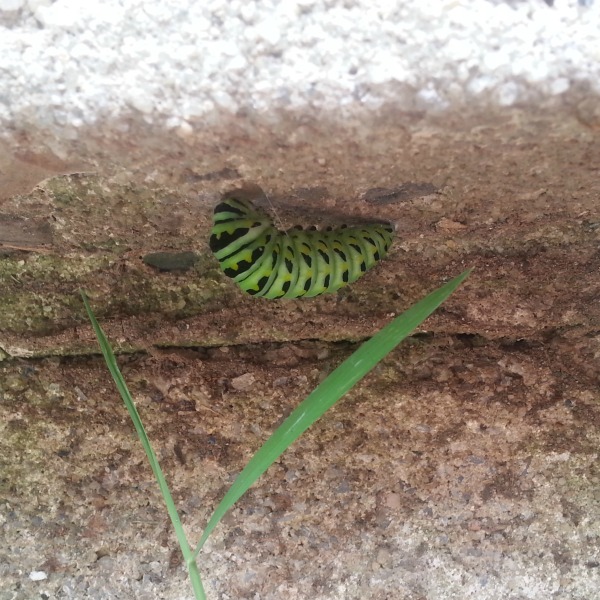 And then he was gone. We were so upset. We had hoped to see him go into his cocoon. Normally, it said online, that they find a place in the high weeds to cocoon. Then one of the girls find it. The caterpillar was under the step, only a foot and a half from my plant. The caterpillar was settling in under the first concrete step.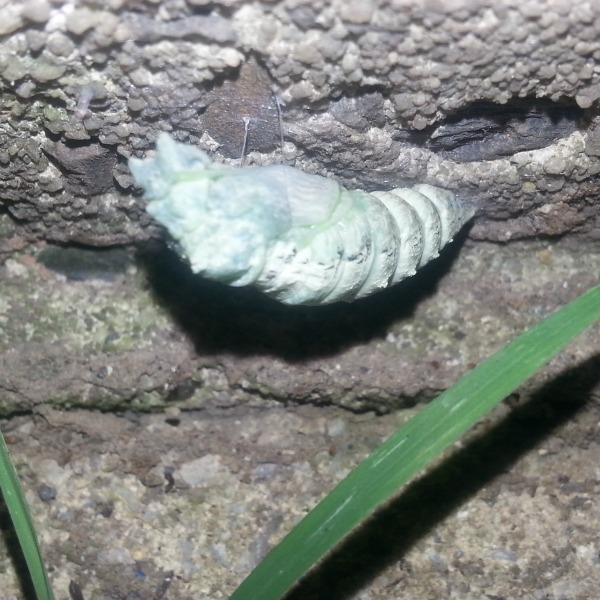 We watched him sit there for another day. Then we saw the beginnings of its cocoon. There was a single thread securing it in place. And then it started around the tail end. And then, when we came home from the store, it was all silked up.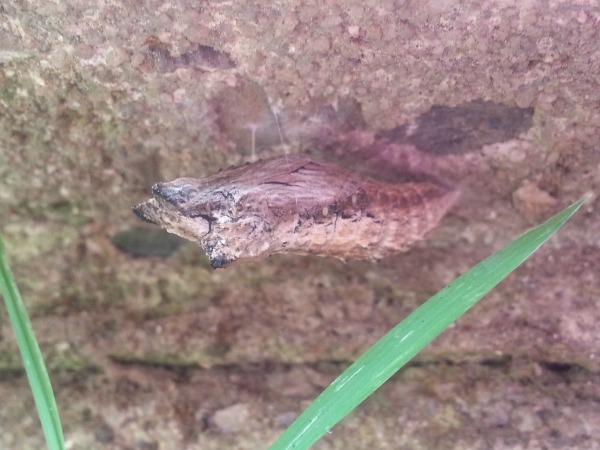 The next day, when we looked, our little Black Swallowtail Caterpillar friend looked like a stick. It is ready for its transformation. I am hoping to keep a close eye on it and maybe, just maybe, if we are lucky we will see it come out and watch the Black Swallowtail Butterfly dry its wings.
What do you think? Isn't it beautiful?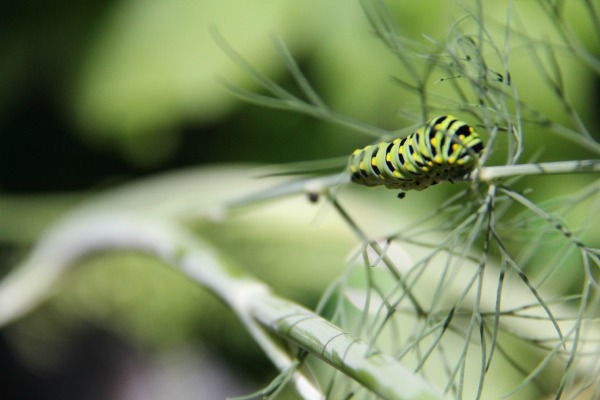 What do you have to show off this week? Show me your links. Be sure to check out the Wordless Wednesday over at Eat, Sleep, Travel, Repeat as well.

<font="white">nature pictures