You're planning to bring a little bundle of joy into this world and with that comes the desire to learn how to successfully breastfeed. If you're a mom who's planning on breastfeeding her newborn baby, read on for helpful breast feeding tips to make breast feeding more successful.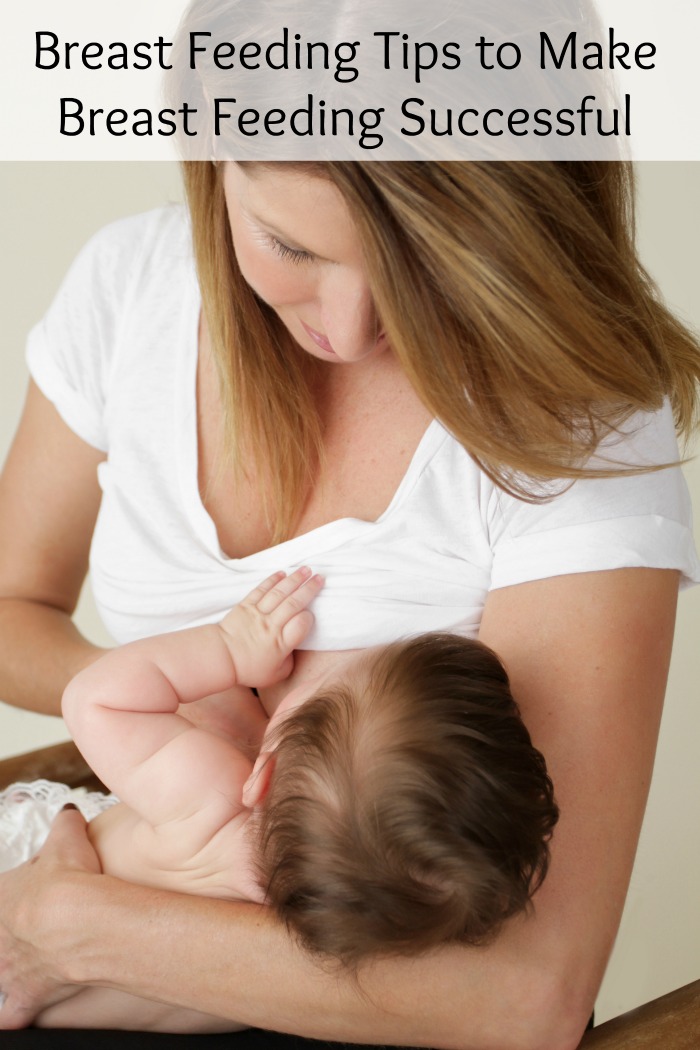 Benefits of Breast feeding
Breastfeeding your baby has been shown to reduce the risk of developing chronic conditions for both baby and you.
You'll have a faster recovery post-delivery when you opt to breastfeed due to the oxytocin that's released when your baby nurses, as this helps the uterus contract back to normal.
Breastfeeding your baby reduces the risk of childhood cancers as well as premenopausal ovarian and breast cancer for you.
You'll be providing baby with necessary antibodies that only the mother's body can produce with breastmilk, which will help baby fight off future infections easier.
How to Successfully Breast feed
The best planning stages of breastfeeding are done prior to your newborn's arrival. Think about who you can enlist for help, gather the necessary equipment such a breast pump, bottles and bags to store breastmilk. Be sure to avoid formula at first and bottle feeding so that your baby doesn't get lazy with breastfeeding. Often times a baby who's introduced to a bottle too early will become unable to suckle the breast in a way that allows you to successfully breastfeed for a longer term.
Breast feeding Positions
There are several positions for breast feeding. Some positions work better for some moms than others. Also, some positions feel better in different situations. The best thing to do is try them to find what works best for mom and baby.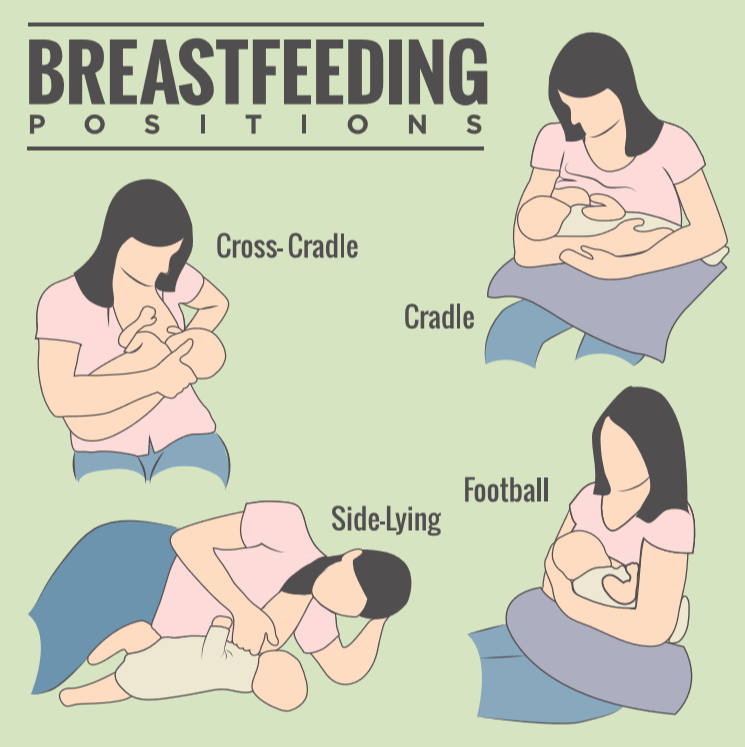 Breast feeding Tips
Be certain to breast feed your newborn immediately after birth to ensure best success rate with breastfeeding. Learn how to properly position your newborn for breastfeeding, if it hurts then your baby isn't latched on properly. Don't be afraid to ask a nurse for assistance. That is why some positions are better for some people than others.
Have all of your supplies ready and near you when you're breastfeeding to ensure you won't interrupt your baby's feeding schedule.
Purchase a quality breast pump that mimics newborn's natural suckle in the highest possible way to ensure your body will continue to create breast milk.
If you are not making enough milk, it can make the breast feeding process more difficult.
Ways to Increase Your Milk Supply
Drink enough water. It is not only important for your health, it helps your body make enough milk.
Make sure you are eating enough. You need about 200-300 extra calories a day when you are breast feeding.
If your milk supply is low, there are natural ways to increase the milk. Things like fenugeek and Mother's Milk tea are great ways to se your milk. Of course, always check with the doctor before taking anything when you are breast feeding.
Nurse, nurse, nurse. or Pump, pump, pump. The more your bosy thinks it needs to produce, the more it will produce. Try pumping in between feedings as well.
Breastfeeding Pumps
There are many reasons to purchase a breast pump:
To allow Dad to help feed the baby so that you can get some rest.
To stimulate milk production and increase breastmilk supply.
To relieve the pain from the pressure of engorged breasts from being too full of milk.
To collect milk for a premature baby who may not be ready to latch onto the breast.
Why the Motif Duo is a Great Breast Pump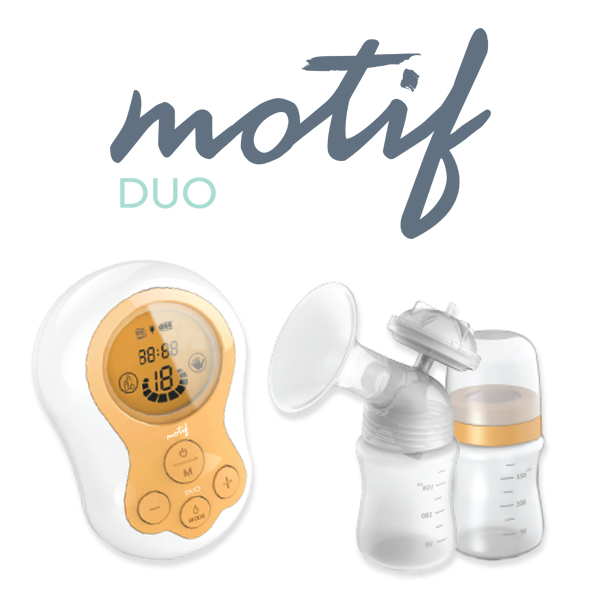 The Motif Duo is a double electric breast pump that surely helps you get back to work and allow Dad to help feed baby in the middle of the night. When you're looking to head back to work after your maternity leave you'll want to know that your baby is still able to feed naturally. The Motif Duo breast pump is a great option for moms who want a break, stimulate milk production or are faced with having to return to work.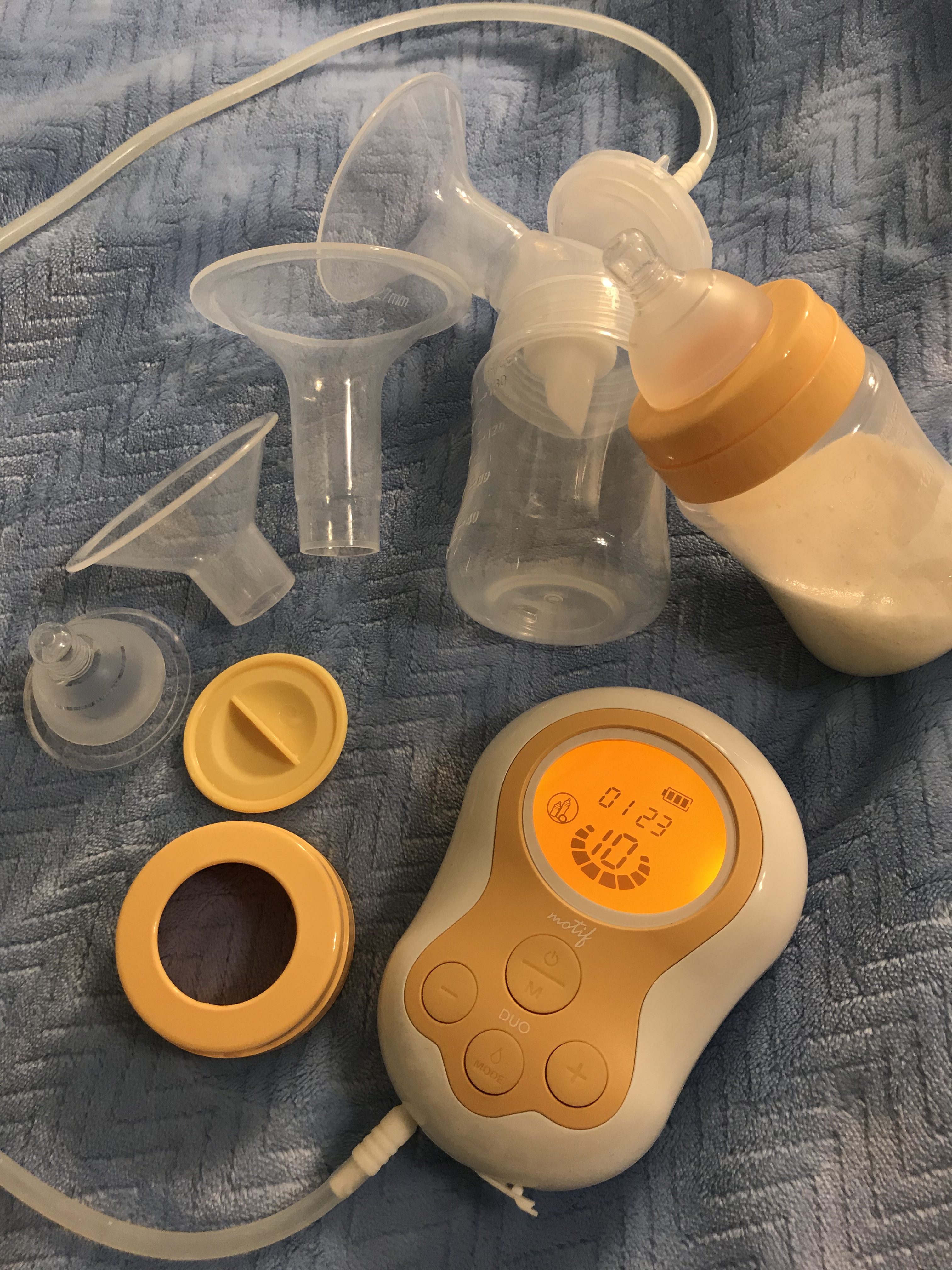 The double electric breast pump with quiet motor allows you to pump breast milk in privacy while you're at work. Providing you with a rechargeable battery that gives 2.5 hours of life and can be charged on the one, Motif Duo is quickly becoming a popular, reasonably priced breast pump for breastfeeding moms everywhere.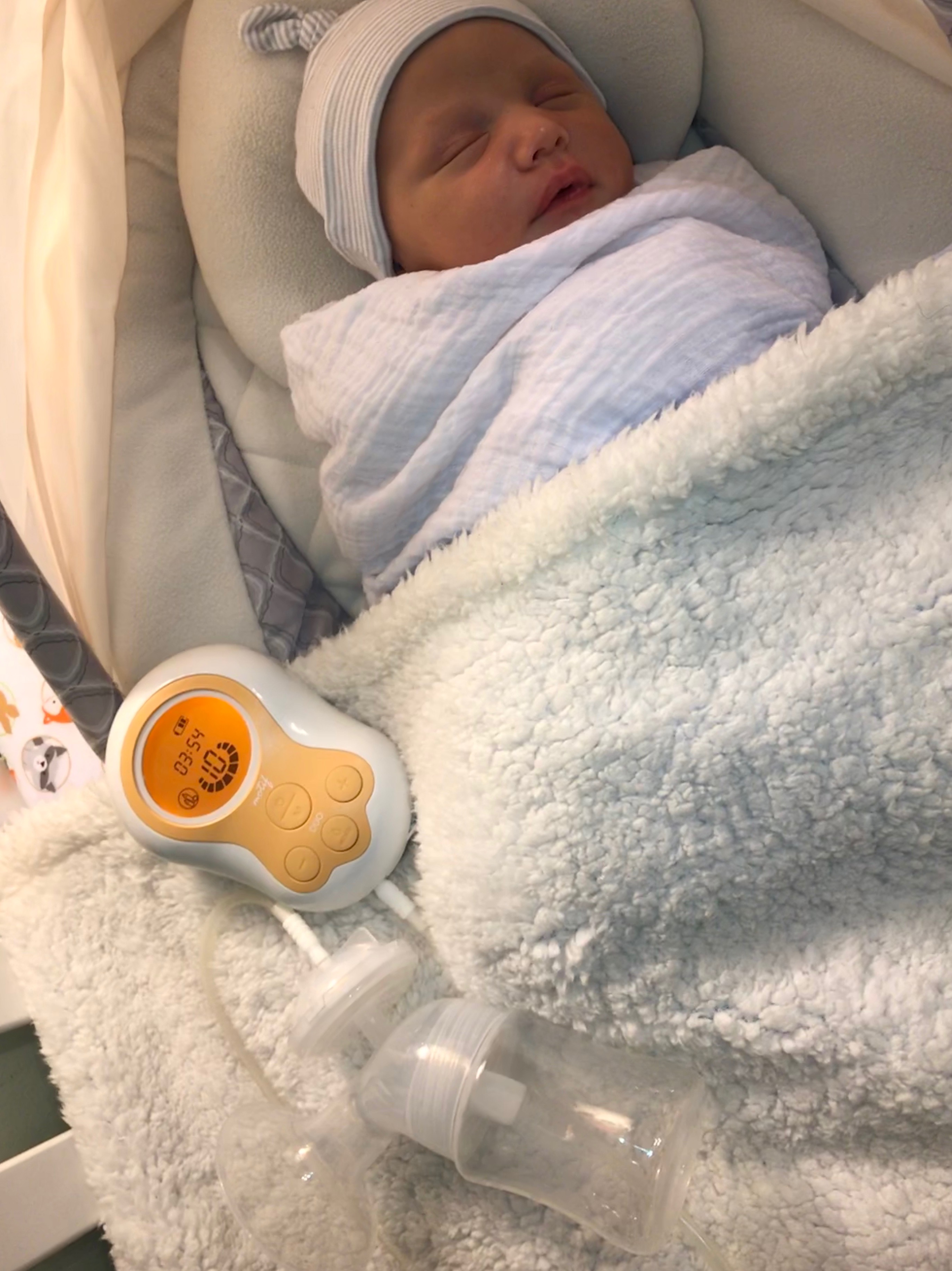 You can use Motif Duo to pump single or double and with 10 expression and 10 massage options, you're sure to pump breast milk comfortably no matter how engorged your breasts may be. Motif Duo wanted to create a quiet, safe, rechargeable option for a breast pump for moms who must return to work but want to be successful with breastfeeding.
Connect with Motif online: Instagram  Facebook Motif's website