I received the Bright Time Buddies® for review. All thoughts are my own.

My girls love anything that lights up. I swear some of their favorite presents have been flash lights and lanterns. That is why I was pretty  certain that they would absolutely love Bright Time Buddies®.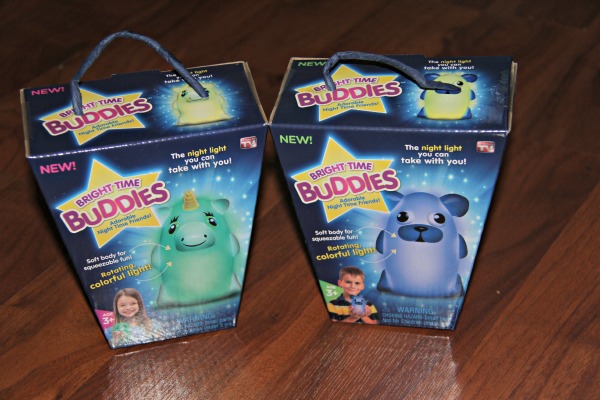 These cute little light up toys are perfect for kids who want a night light, and will be perfect for sleep overs or camping. Each Bright Time Buddies® lights up and then cycles through colors as it lights up the room. By touching the head the Bright Time Buddies® turns on and off easily. Little hands won't have a hard time fumbling with buttons or switches.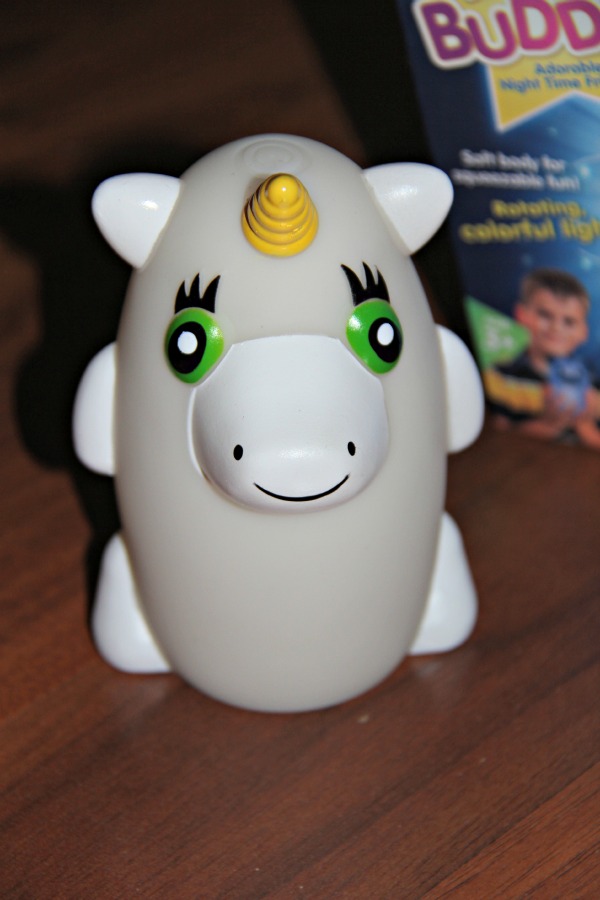 The Bright Time Buddies® has an automatic shut off after an hour so there is no worries about running the batteries out or having to go in and shut it off after your child falls asleep.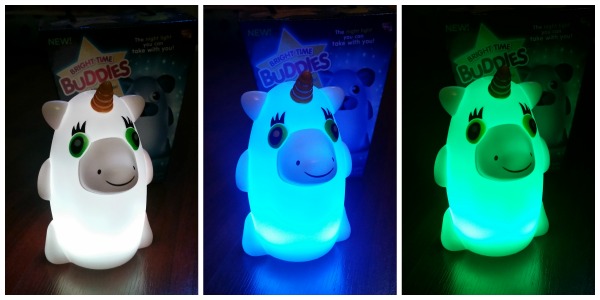 While the Bright Time Buddies® are hard it reminds me of some of the hard baby dolls that the girls love and hasn't caused any issues while the girls are sleeping. They do have a little give to them before hitting the harder plastic on the inside.

Bright Time Buddies® are available on Amazon and at Kmart, Walmart and Toys R'Us for an MSRP of $14.99.