I received a sample of Jane St Vodka Soda for review. All thoughts are my own.
Most of us have been there. We are either the hostess who is busy making drinks for the guest, or the person asked to bring the drinks. Either way, it leaves you busy and running around, with your hands full. If only there was a way that took the trouble out of having a cocktail when you are busy celebrating with friends.
Elizabeth Wiltgen had the same problem. She is a a busy mom of 2 who loved playing hostess but found herself trapped in the kitchen making fantastic cocktails but missing the fun. One of her favorite "house" drinks was combining seasonal fruits and herbs with vodka, soda and adding carbonation. It left her wondering why there wasn't an easier way to enjoy something that was such a hit and tasted so great, that was easy to just buy.
That is how Jane St. Vodka Soda was born. Jane St. Vodka Soda was developed as the first-ever Carbonated Vodka Soda, filled with bubbles and sweetened with agave nectar.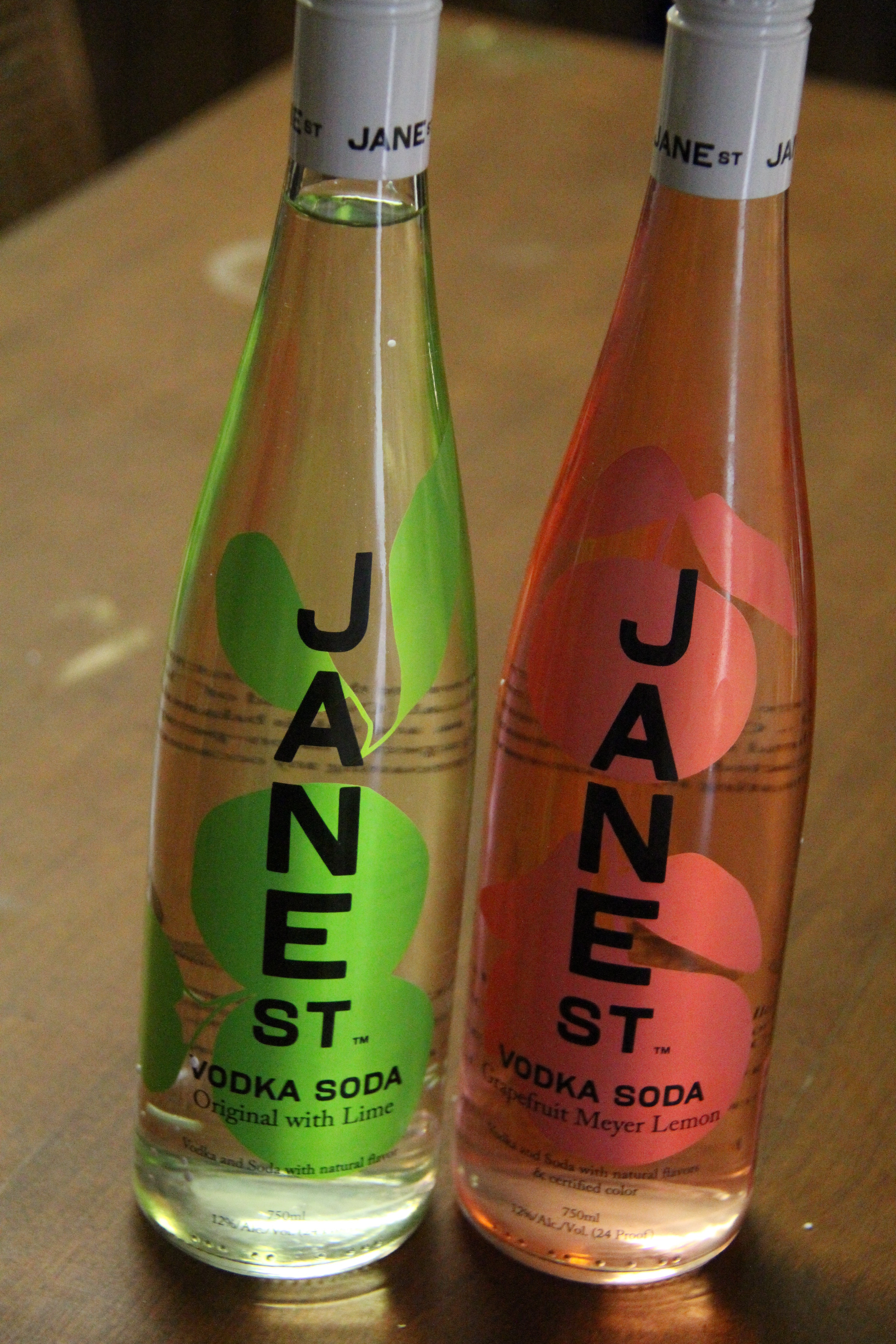 Jane St. Vodka Soda water comes in Original with Lime, Grapefruit Lemon, Pineapple Jalapeno, and Peach Peppercorn. With several fresh tasting flavors to choose from, there are flavors for everyone.
While Jane St. Vodka Soda is only available in a few locations right now, California, Georgia, Colorado and ships nationally, in 2015 markets will include NY, FL, TN and more.